To transfer your funds from your old GCash account to a new GCash account, your new GCash account must first be Fully Verified. Visit How do I get Fully Verified? to learn how to fully verify your GCash account.
Once your new GCash account is Fully Verified, submit a ticket to the help center to transfer your funds.
When filing a ticket, follow these steps:
STEP 1: File a ticket in the Help Center. A GCash representative will get back to you within 24 business hours after you have sent your inquiry.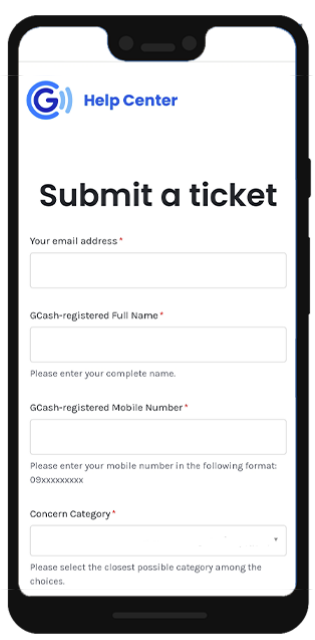 STEP 2: Input your GCash-registered email address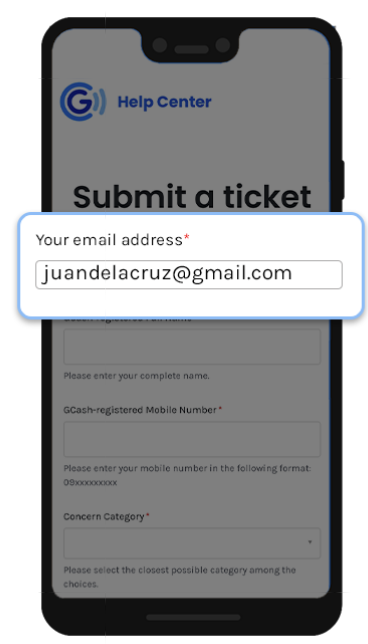 STEP 3: Input your GCash-registered full name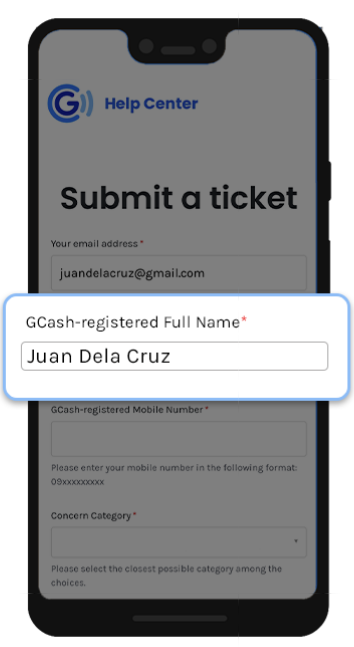 STEP 4: Input your new GCash-registered mobile phone number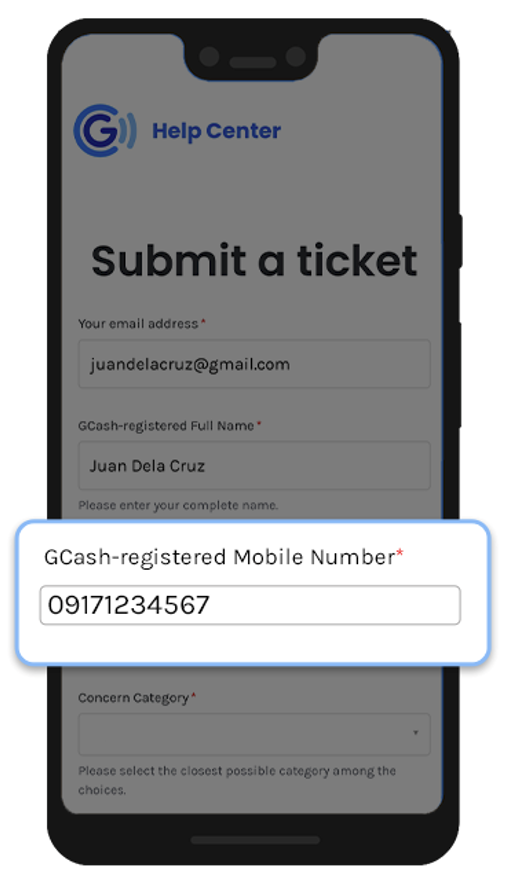 Step 5: Select My GCash Account > I still have funds on my old lost sim, kindly transfer to my new number as your concern category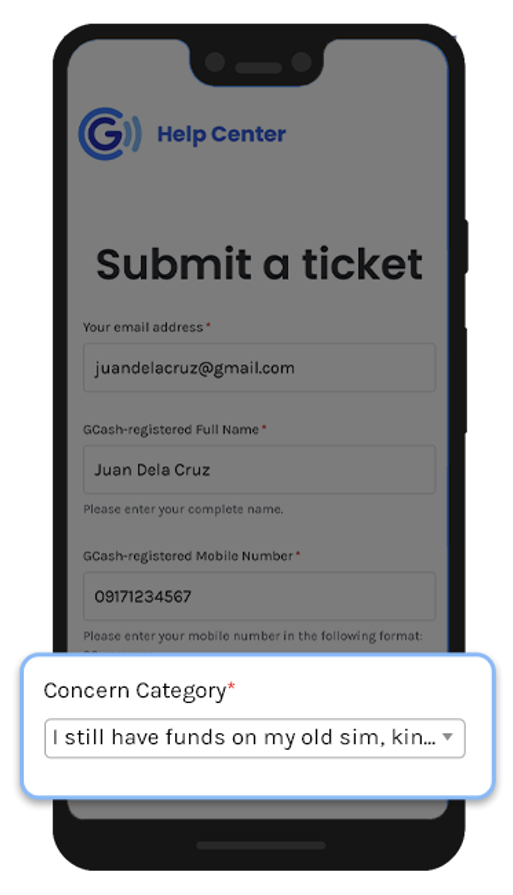 STEP 6: Input in the text box, "I want to transfer my funds from my old account to my new account."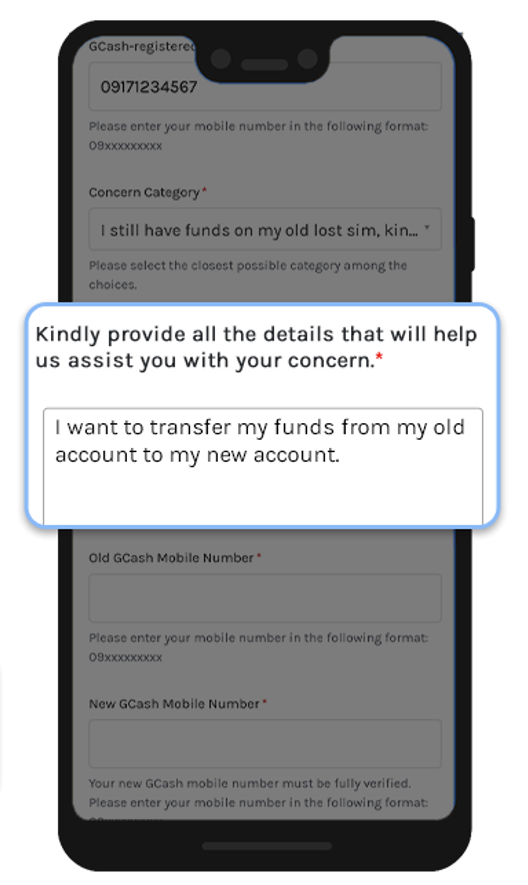 STEP 7: Input your Old GCash Mobile Number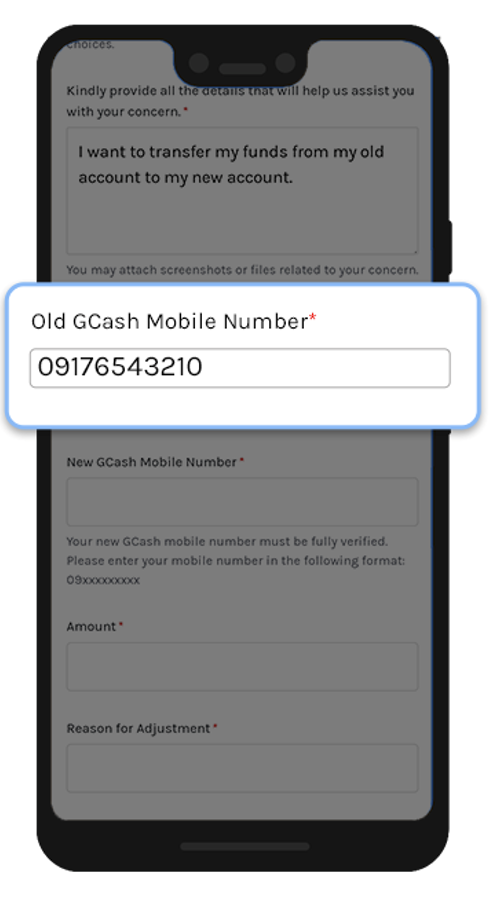 STEP 8: Input your New GCash Mobile Number
Note: New GCash Mobile Number must be fully verified.

STEP 9: Input the amount to be transferred from your old GCash Account

STEP 10: Input the Reason for Adjustment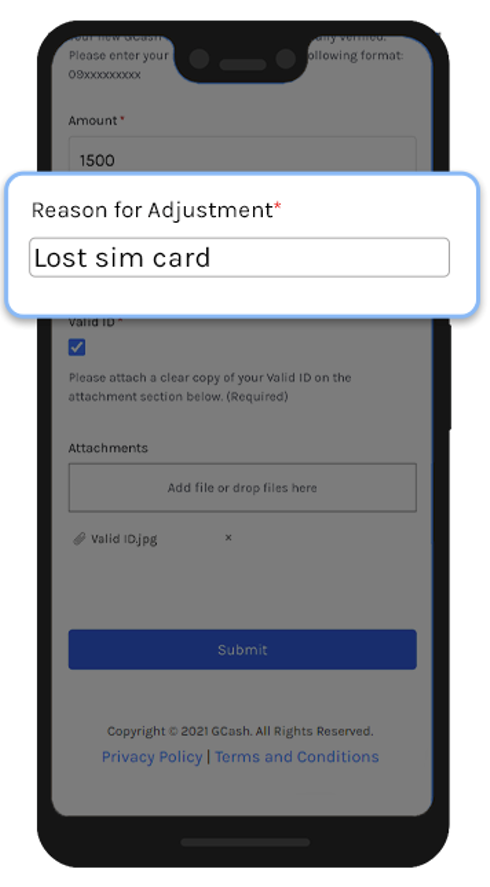 STEP 11: In the Attachment Section, attach a copy of your VALID ID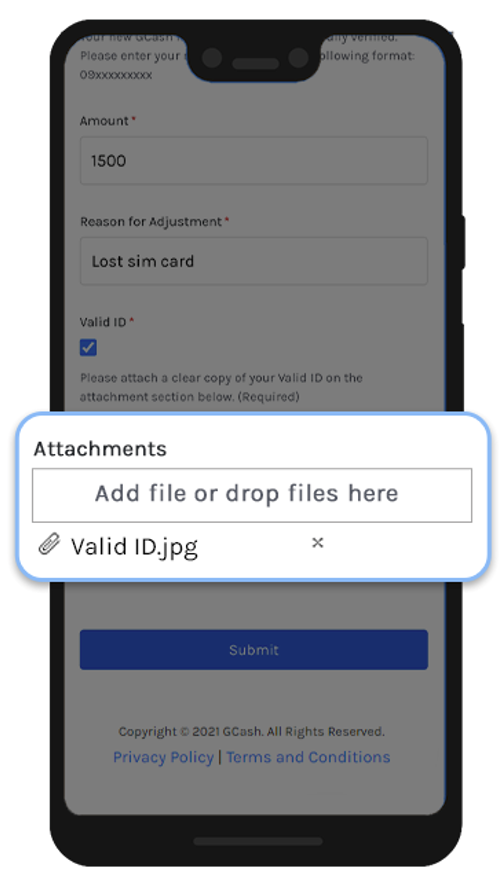 NOTE: Valid IDs include UMID, Driver's License, PhilHealth ID, SSS ID, Voter's ID, PRC ID, Postal ID, HDMF ID, National ID/Philsys ID, Passport, AFP ID, Senior Citizen ID, and PWD ID.
NOTE: For lost, stolen, defective, or expired SIM, you must also attach and Affidavit of Loss
STEP 12: Tap Submit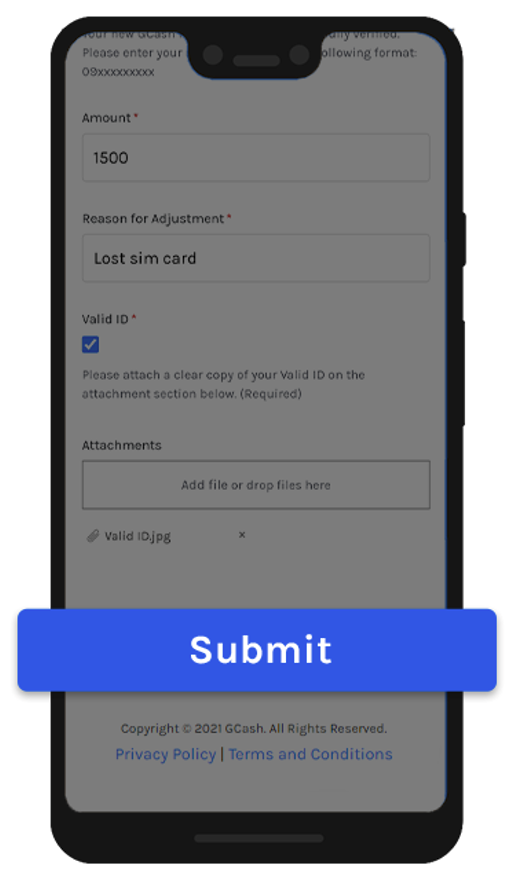 Here is a summary of the steps for filing a ticket to transfer funds from your Old GCash Account to a New GCash Account

Once your ticket has been resolved, the transfer will be made within 48 business hours.