Verifying your GCash account allows you to access all GCash features and services, such as Cash Out, Send Money, Invest Money, and GCredit!
Check out this quick video, or follow the steps below, to verify your account.
Step 1. Log in to the GCash app and tap the upper left Menu icon. Tap Basic User under your name and number.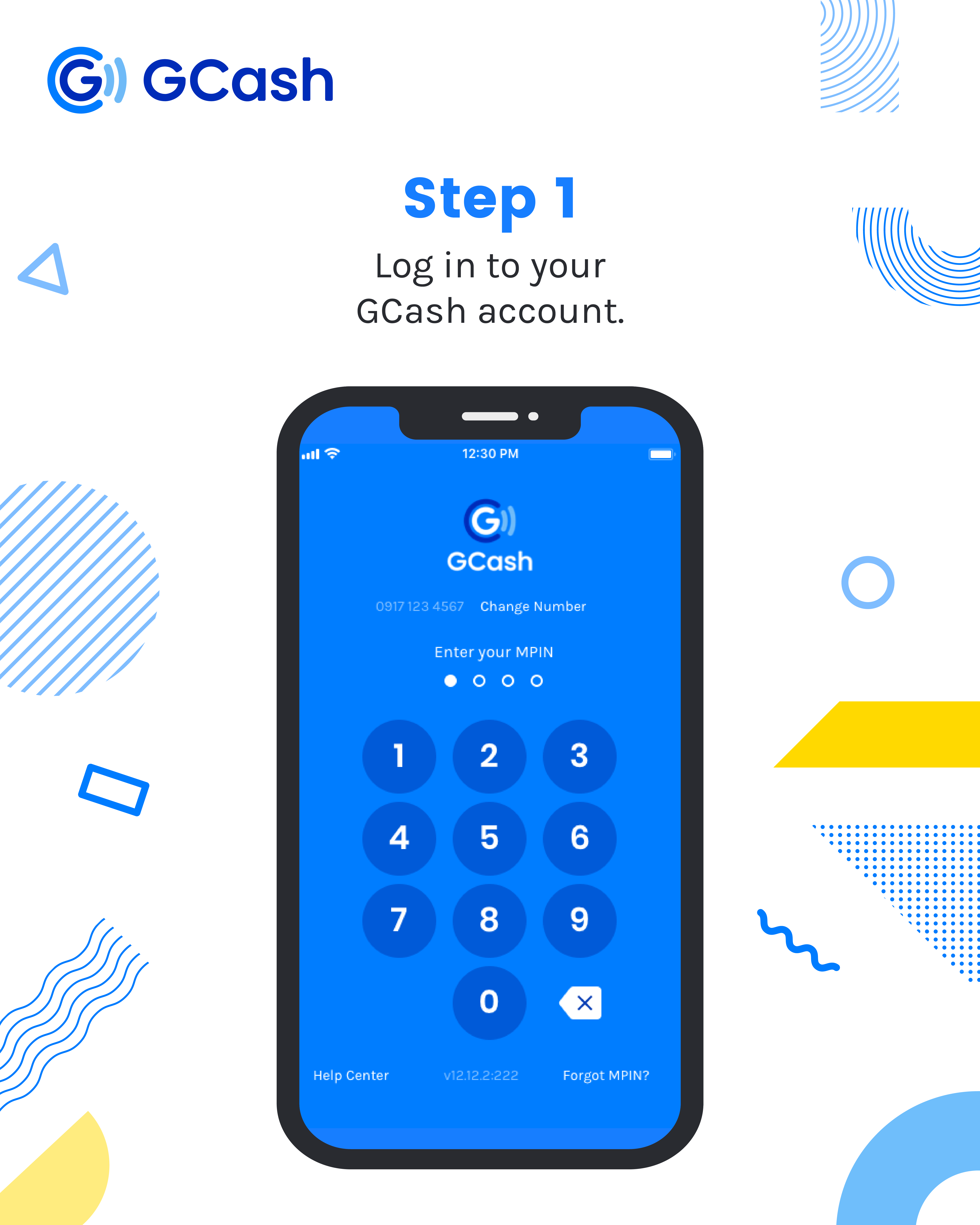 Step 2. Tap on 'Verify now'.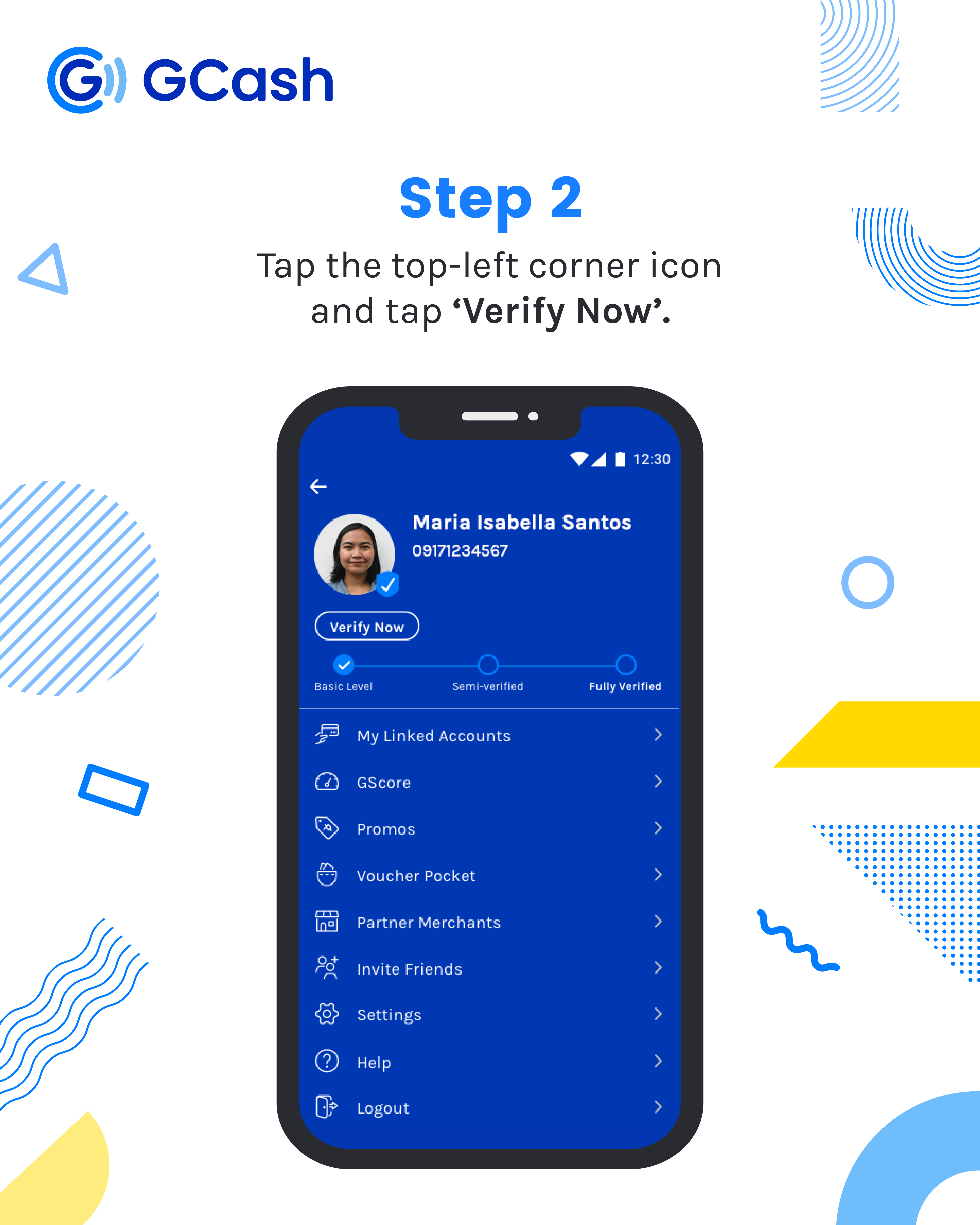 Step 3. Tap on 'Get Fully Verified' to unlock all GCash services.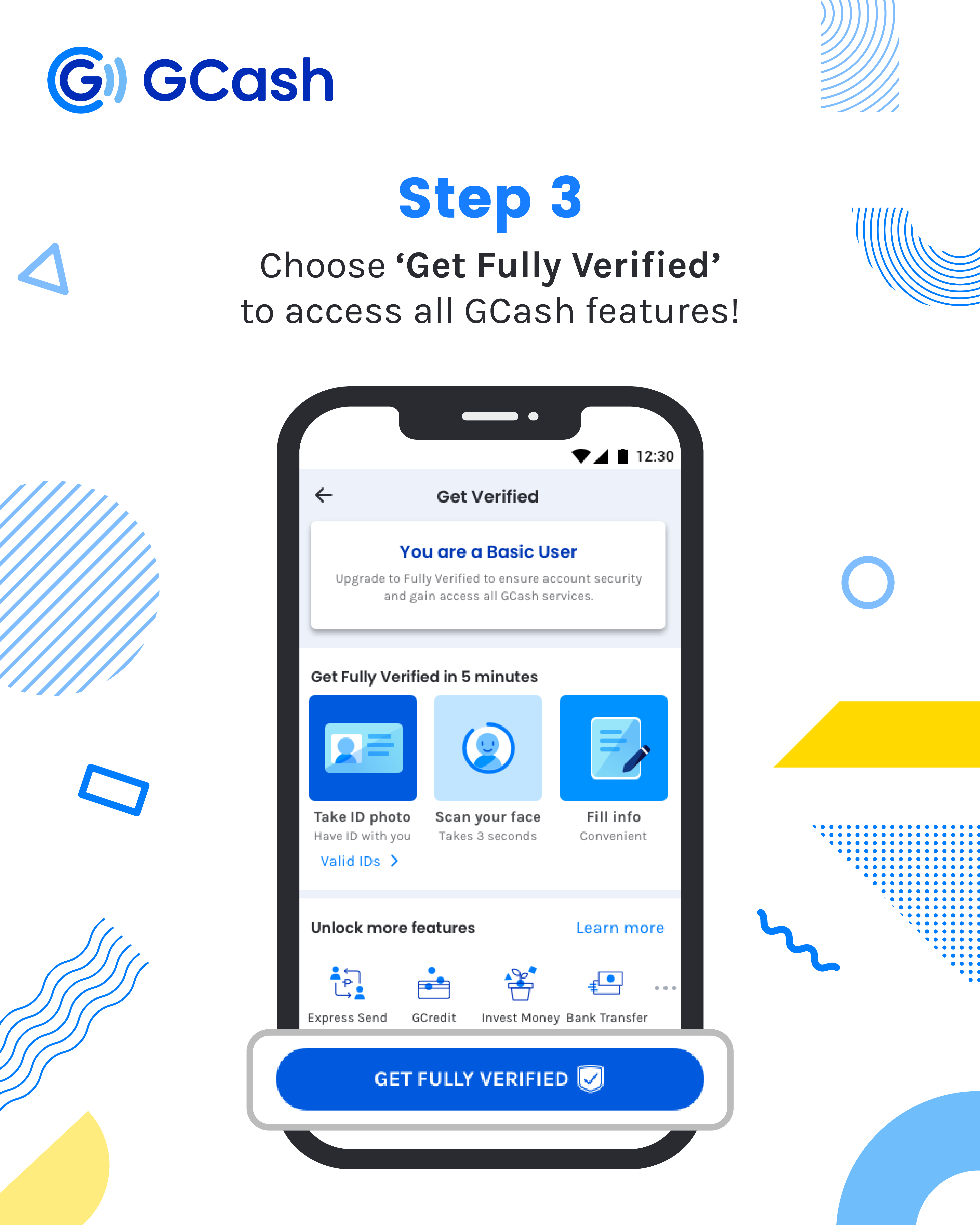 Step 4. Choose a valid ID that you have on hand. Take a photo of the ID.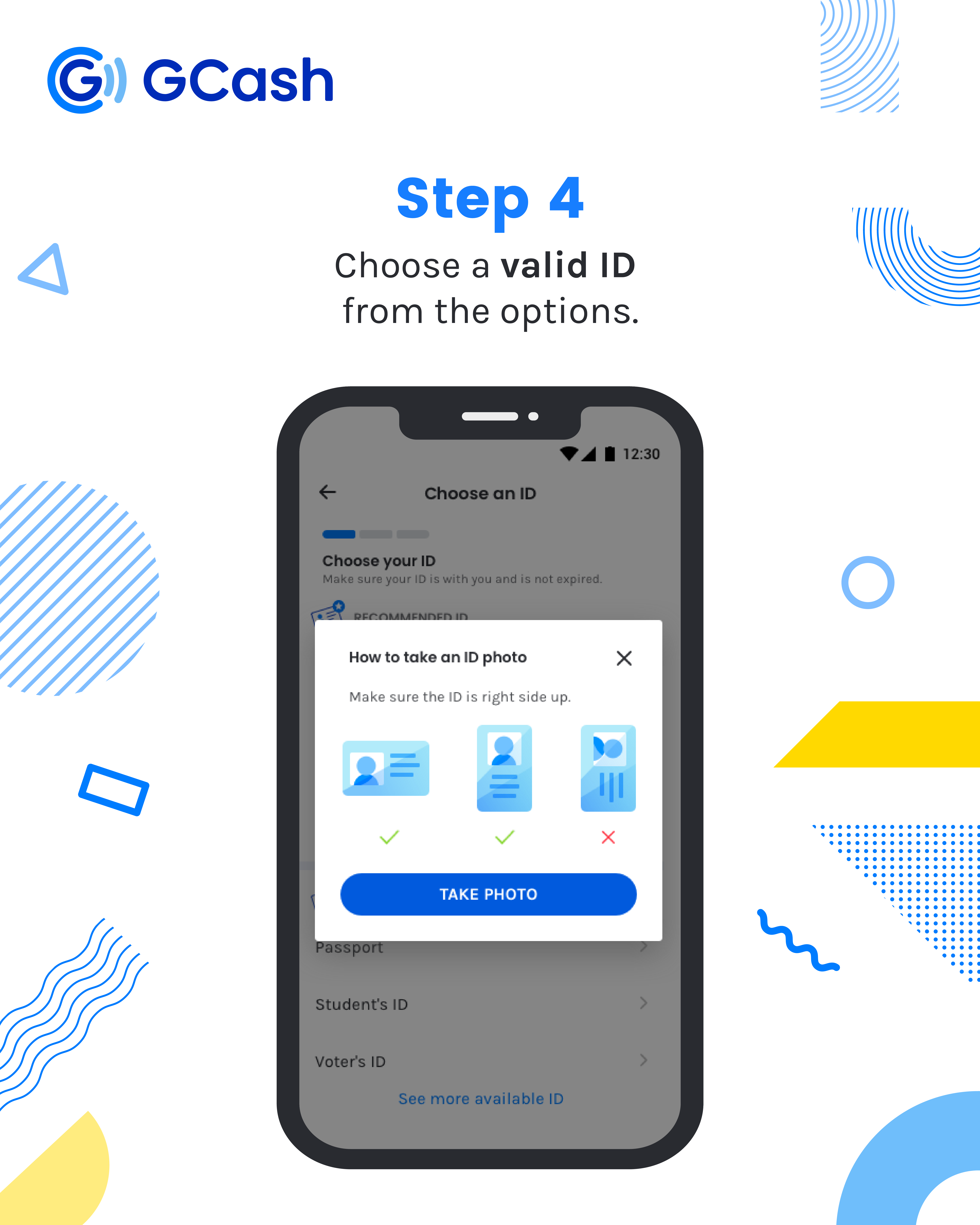 Step 5. Make sure the photo comes out clear and readable.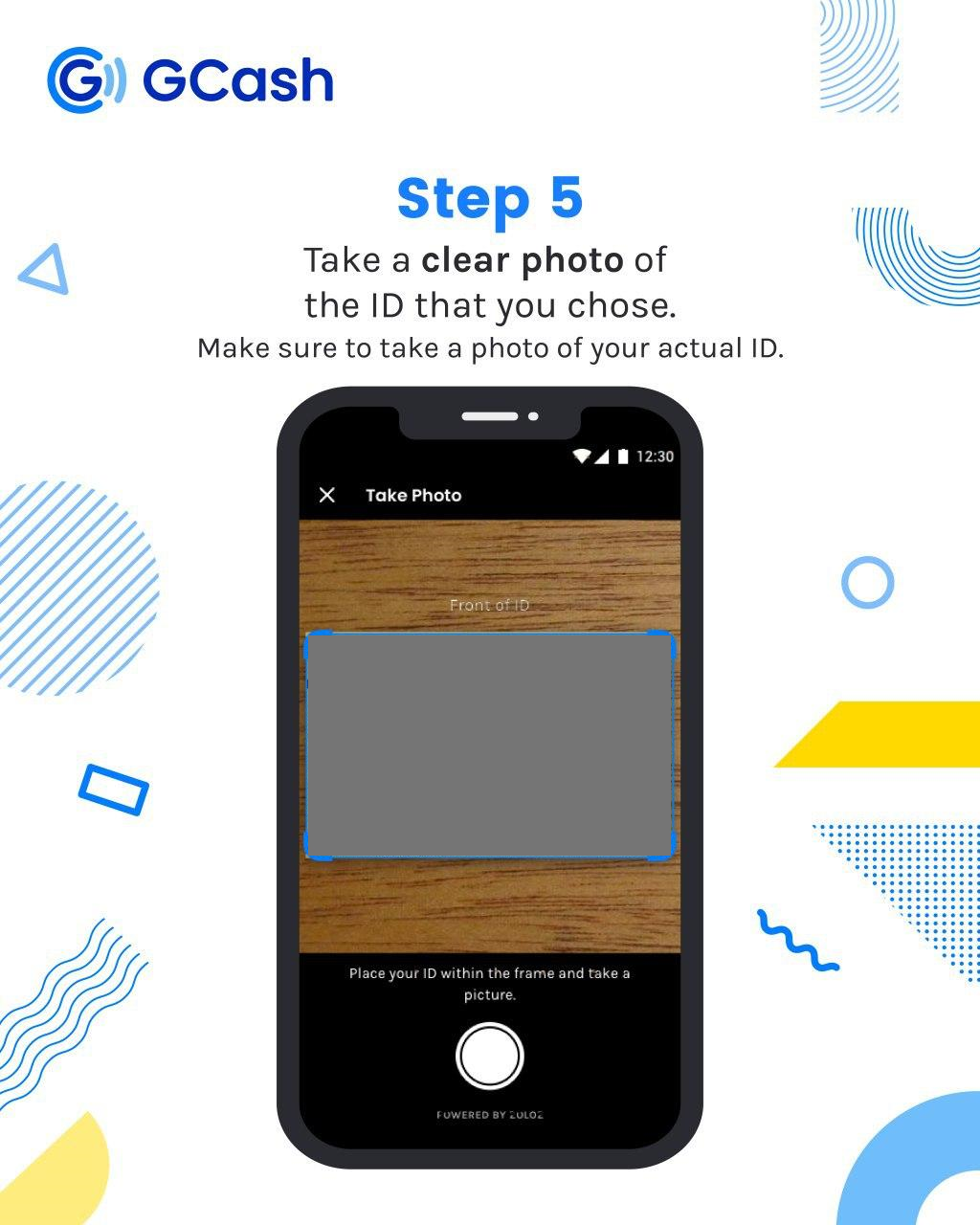 Step 6. Prepare for a selfie scan. Follow the instructions and position your face within the circle, then wait for the camera to scan your face. Blink when prompted.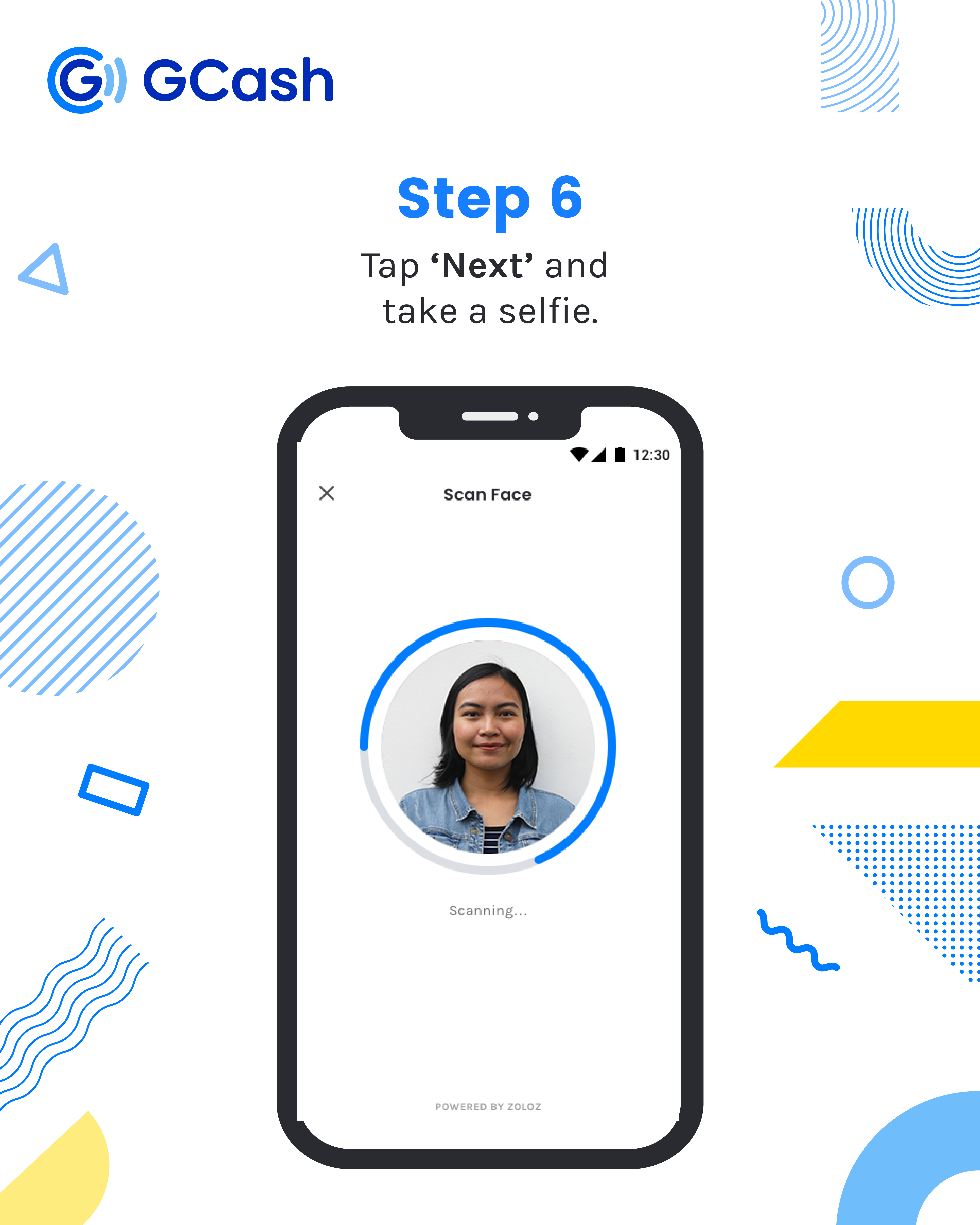 Step 7. Fill up the form. Double-check if the information you typed in is correct and accurate.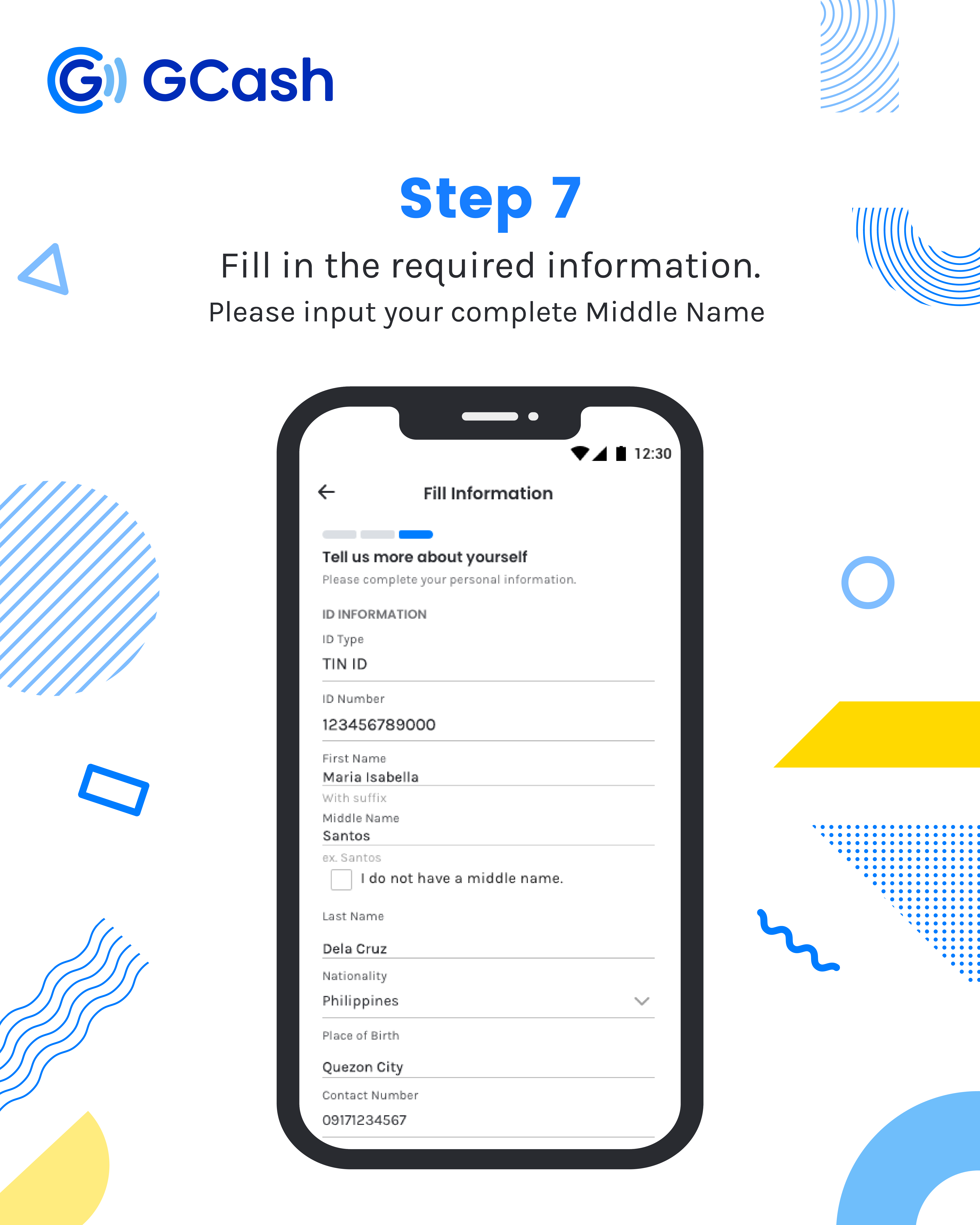 Step 8. Review your information, then tick the box to agree with the Terms and Conditions. Tap Confirm.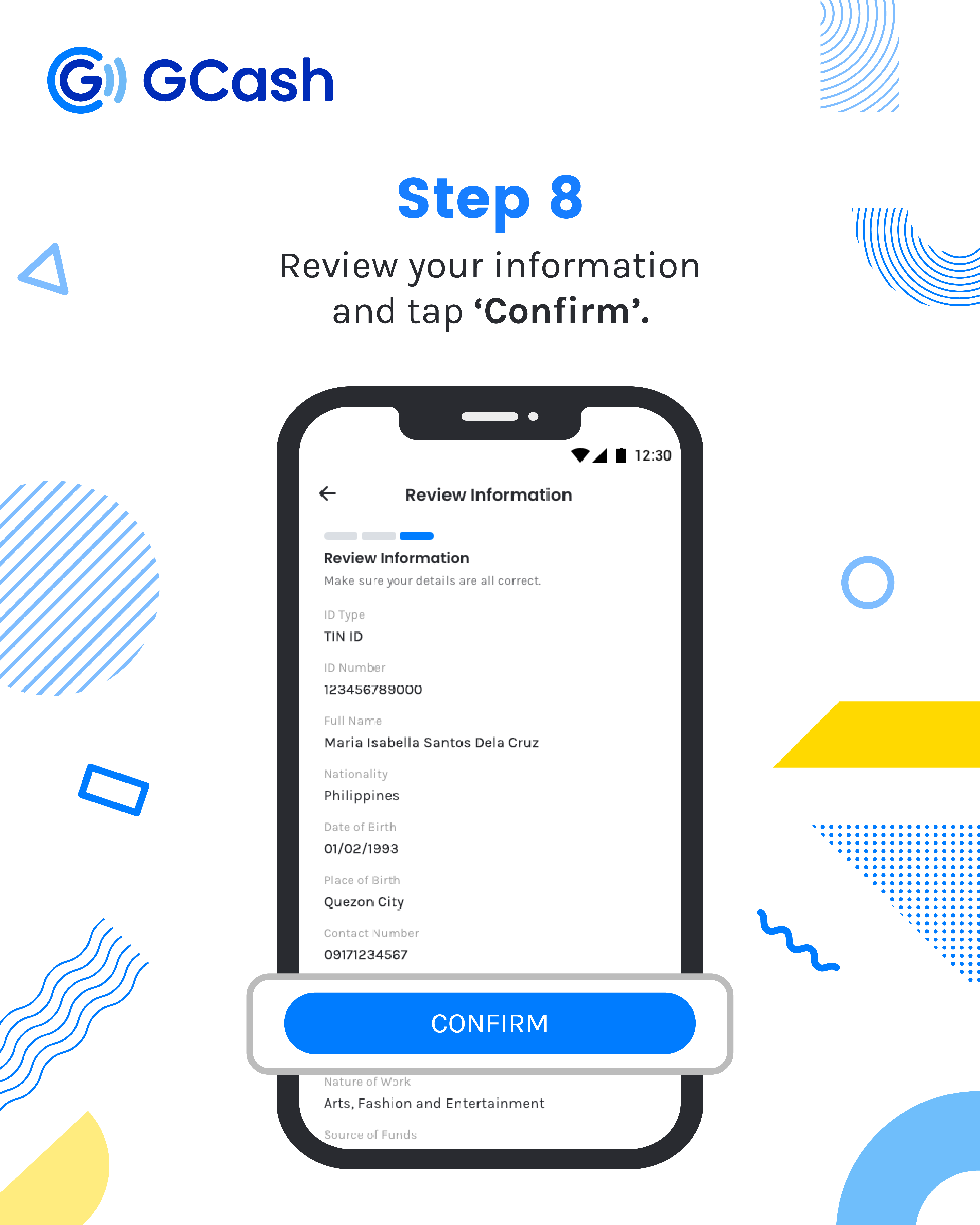 Step 9. You have submitted your application! Once submitted, please allow us to review your application, which will take 30 minutes.