Follow the steps below on how to navigate GCash to see your Transaction History and how you can request for a transcript to be sent via email. All transactions you have made will be reflected on this page after 24 hours.
1. Log in to your GCash account. Tap on Activity on the navigation bar at the bottom.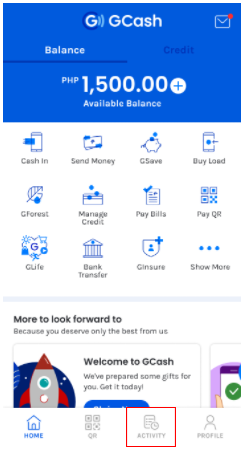 2. After tapping, you will see a list of your transactions on the page. If you want to make a request to see past transactions, just click on the Inbox icon on the upper right corner.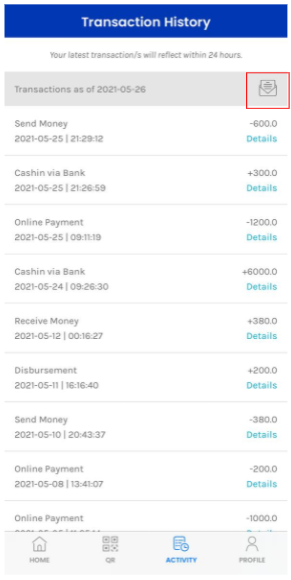 3. Select your preferred transaction history dates.
Select the number of days from your last transaction that you want to view, or pick a specific date by tapping on Custom.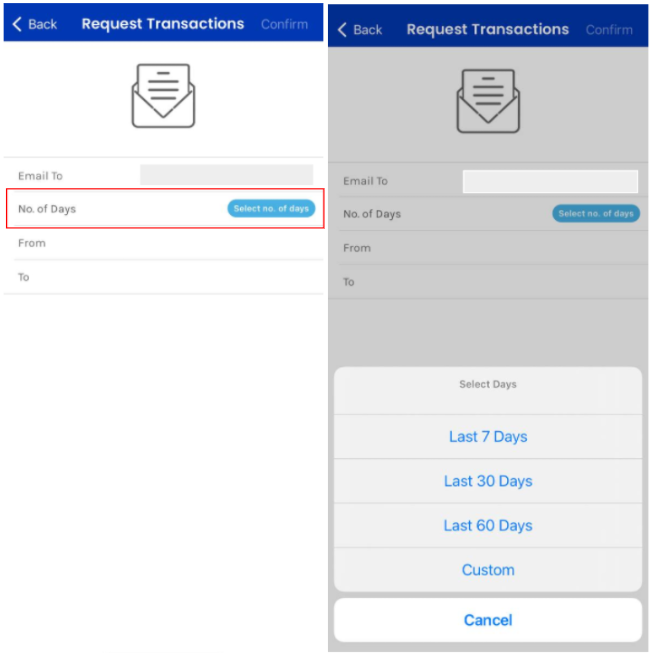 Note: The email address there will be based on your profile's email address. You may change this by editing your profile.
4. Confirm your request.
The transcript is automatically sent to your email address.