Details such as your name, birth date, nationality, home address, and others can be changed easily. We want to ensure that your details remain in strict confidentiality, and will require you to fill out the Verification form - please prepare a government ID beforehand. For a list of valid IDs, please click here.
If you are only looking to change your email address, it won't require going through the verification process again. Click here to know how to update your email address.
To edit your profile, follow the steps below:
1. On the GCash App, go to Profile at the bottom right of the screen. Tap on your name beside the profile picture, or on the small arrow beside your name.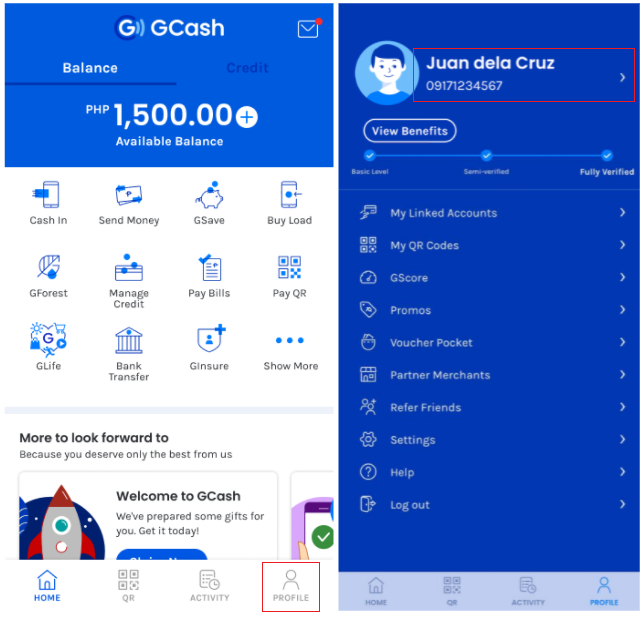 2. Tap on Edit my Profile and edit your personal info.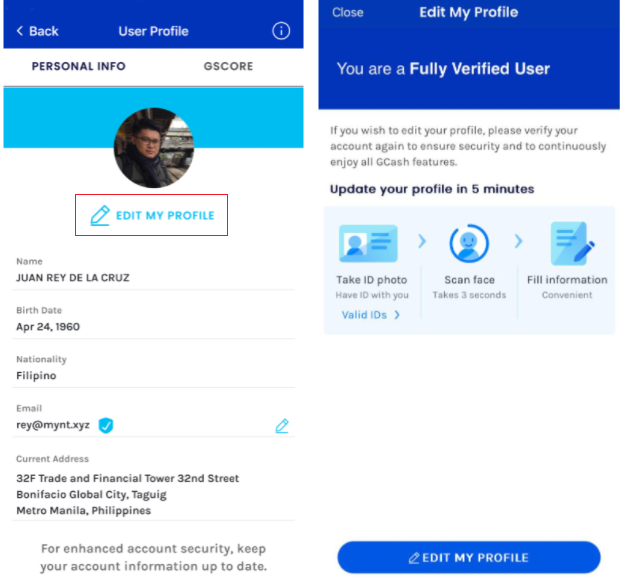 3. You will receive an authentication code through an SMS, which is sent to your GCash-registered mobile number.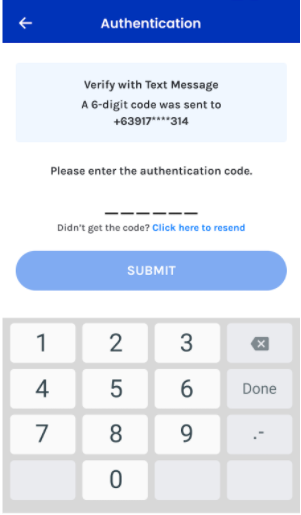 4. Fill out and change the necessary details, and your profile will be updated within 72 hours.
You'll see the Upgrade in progress status when applications for updating are still ongoing. We will also send a text message when your changes have been updated.