If you have submitted a ticket using your GCash-registered email address, you should be able to see and track the status of your ticket inside your GCash app. There is no need to create a new ticket to follow up on your concern.
Here's how you can stay on top of your requests:
1. Tap your Profile on the lower-right corner of your screen
2. Tap Help
3. From Your Tickets > Tap the ticket number of the concern you want to follow up on
4. Type in your message > send
This will automatically send an update to your ticket and notify our specialists that you have replied or followed up on your concern.
Here's a visual guide: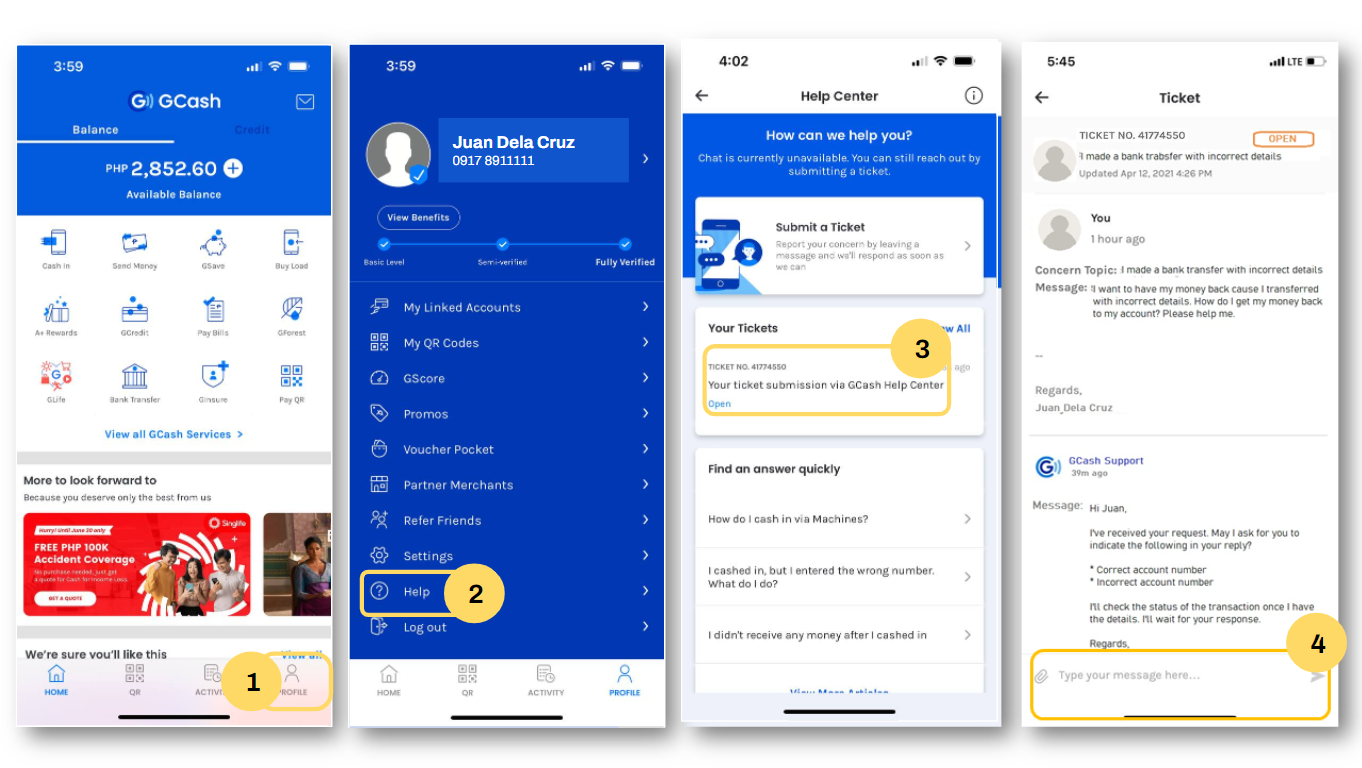 The quickest way to monitor your ticket status is inside the GCash app, but in case you don't have access to the app you can follow up via the GCash Help Center by:
From the GCash Help Center, click Chat with Gigi > I want to check my ticket status
Note: When submitting a ticket, always use your GCash-registered email to get real-time updates inside the app. Aside from the in-app updates, you will also get an update in the email address you used to raise your concern.