To register to Payoneer using the GCash app, follow the steps below:
STEP 1: On the lower right corner of the GCash homepage, tap Profile
STEP 2: Select My Linked Accounts.
STEP 3: Tap on Payoneer
STEP 4: Select Create an Account.
STEP 5: Tap on Register with GCash for your GCash information to be filled out instantly, or select Create an Account to enter your details manually.
STEP 6: Fill out the necessary information to successfully create an account.
STEP 7: A confirmation screen will appear to inform you that your application is being processed. Tap Okay to exit.
Once you have submitted your Payoneer application, you can view your account status at any time by logging in to your Payoneer account on the website or mobile app. New applications are usually reviewed immediately, but some may take up to three (3) business days.
You will receive an email from Payoneer that your application is being reviewed. Here is a sample email below: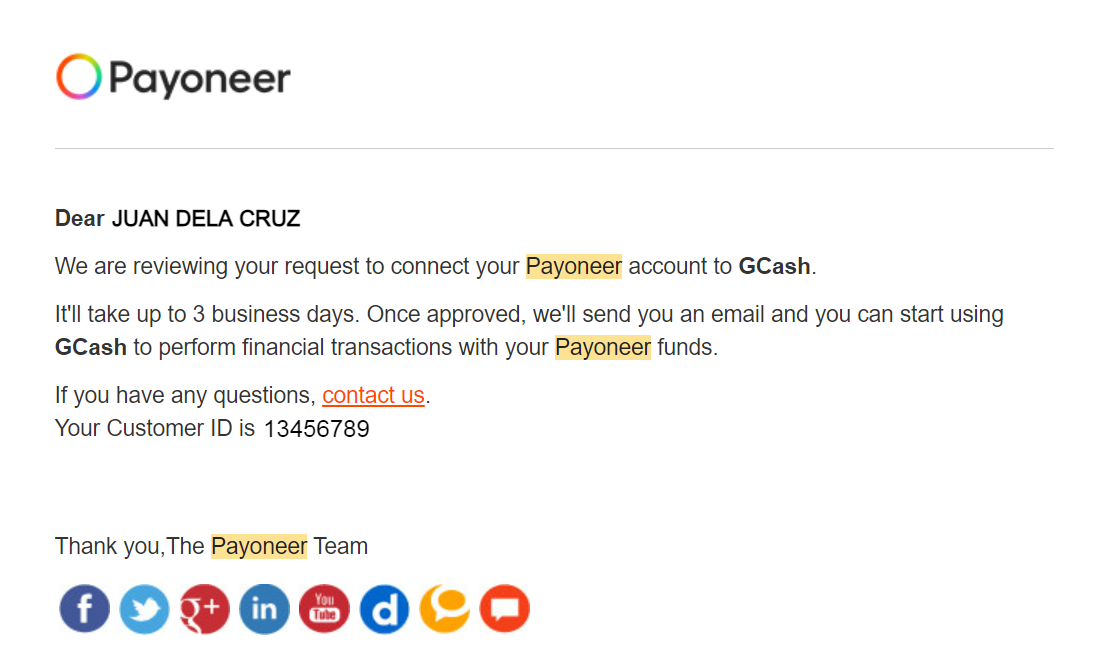 Once approved, you will receive another email confirmation with further details.
In some situations, you may be asked to provide extra details such as a copy of your ID, Certificate of Incorporation, bank statement or other documents. Please be sure to check the spam, trash, and other folders of the email address associated with your account for any updates regarding your application.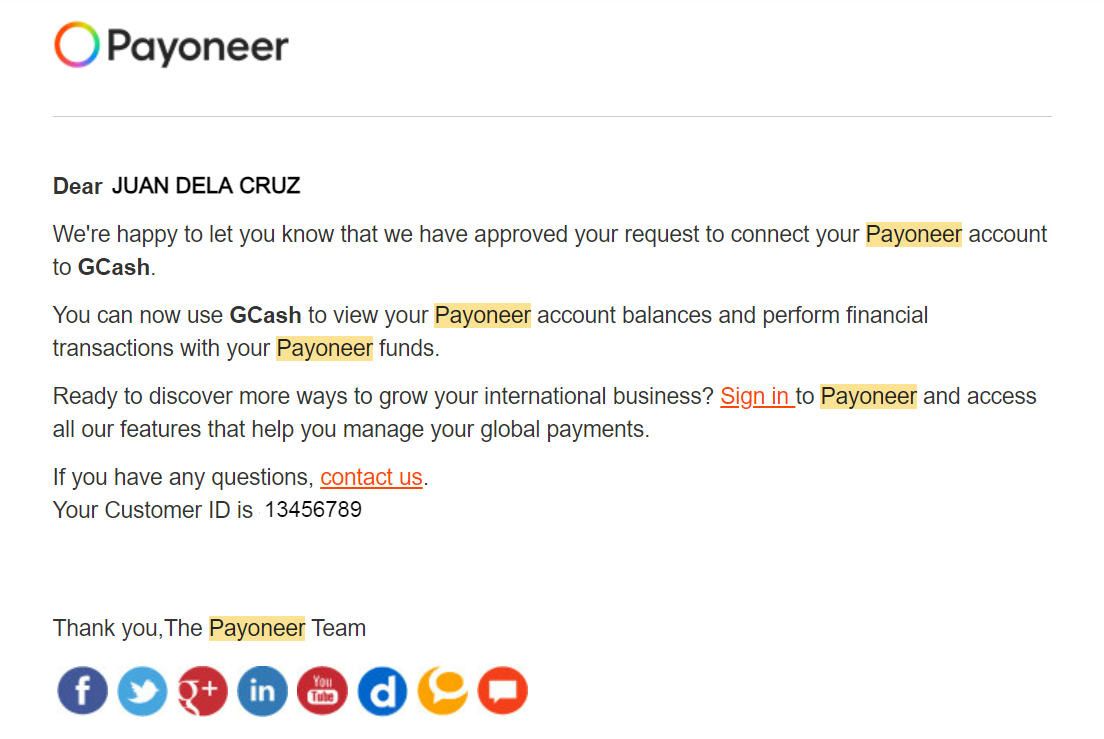 Once you receive this email, you will already be able to link your Payoneer account to GCash.