Easily transfer money from your PayPal account to your GCash wallet within 24 hours or real-time for most transactions. To do this, you would need to link your PayPal account to your GCash account.
What are the requirements to link a PayPal account?
Your GCash account must be fully verified.
Your first and last name on PayPal must be identical with your first and last name on your GCash account (e.g. Juan Dela Cruz and Juan De La Cruz will not match). Both accounts must be owned by the same person.
Your nominated email must match your login credentials for PayPal
The PayPal account must be set up in the Philippines.
Remove your withdrawal limit on PayPal by verifying your credit card or bank account. This step should be completed before Cashing-In via PayPal to GCash.
To cash in from PayPal, users must first link their PayPal account to GCash.
How do I link my PayPal account to GCash?
1. Log in to the GCash app. Click on 'Profile' on the lower right corner of the screen, then tap on My Linked Accounts.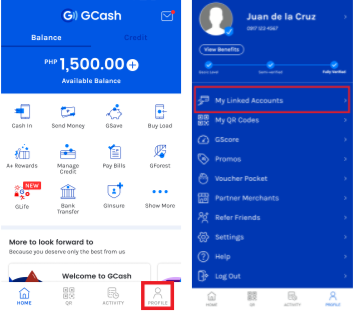 2. Select PayPal then nominate the PayPal email account you are linking to GCash and tap on 'Link'. On the next screen click on 'Authorize'.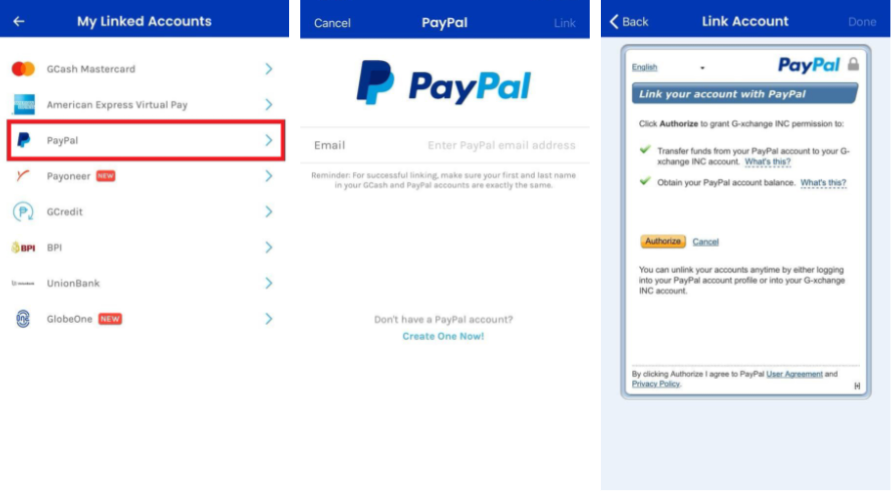 3. Log in your PayPal account. You will be redirected to PayPal's login page. Input your PayPal account username and password.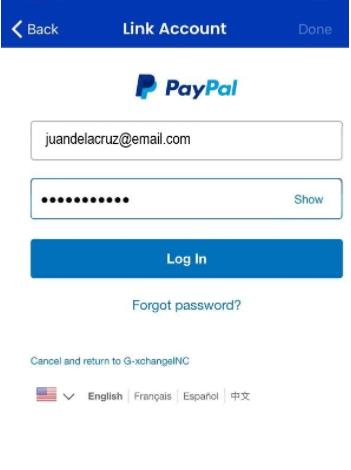 4. Confirm your mobile number and tap on 'Continue'. An OTP will be sent to your registered number for verification.
TIP: For added security, it is recommended that you enable two-step verification on your PayPal account. Login to your PayPal account, go to settings, and click Set Up next to "2-step verification"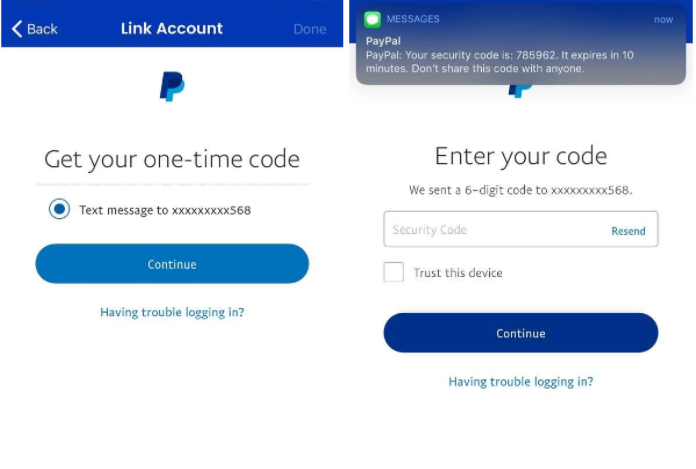 5. Linking Complete. Once linking is successful, you will now be able to add funds from your PayPal account to your GCash wallet.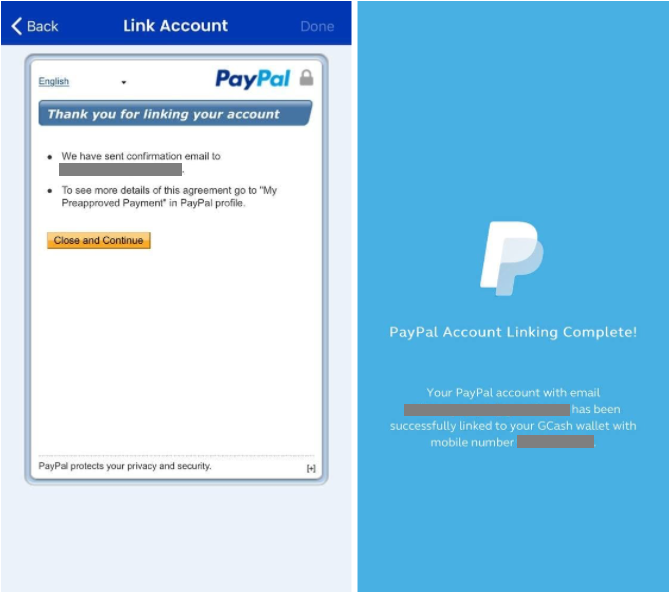 Upon successful linking, you will receive an email from PayPal indicating "You've signed up for a preapproved payments plan to G-Xchange, Inc."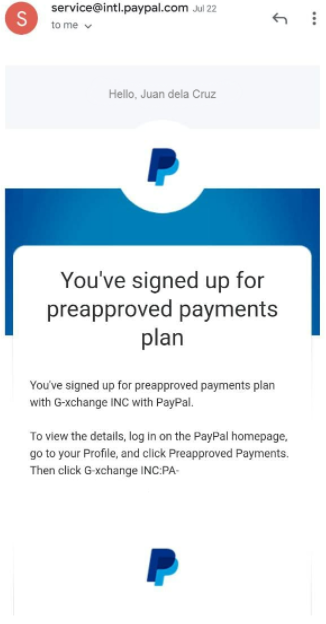 This preapproved payments plan gives GCash temporary permission to transfer your PayPal funds to your GCash account, with a limit of USD 2,000 or around PHP 100,000. Once you have cashed in a cumulative amount totaling to PHP 100,000 from PayPal, you may be prompted to relink your PayPal account.
To start adding funds to your wallet, visit How do I cash in with PayPal?