View and download your Transaction history
To view your transactions, tap Transactions at the bottom of the GCash app. Scroll to the bottom and tap Request transaction history to receive a copy of your past transactions via your registered email address. 

Note: The downloadable Transaction History will show the transactions made after 24 hours and for up to one year.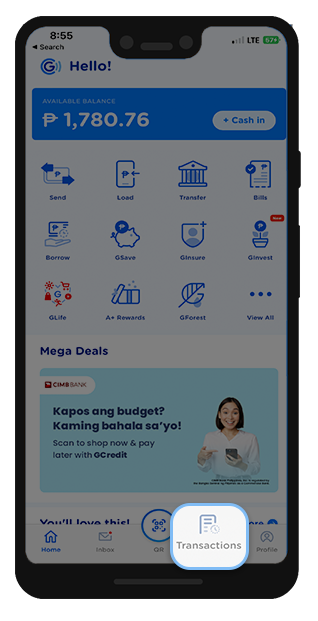 Need more help?
If your transaction is not reflecting under the Transactions page, please wait up to 5 minutes and restart your GCash app. You may also check your GCash App Inbox to verify.
If you requested for your transaction history but did not receive it, try the following:
Make sure you are checking the correct GCash-registered email address
Check the inbox, spam, and other folders in your email
Please wait up to 20 minutes or check your network connection
If you are still experiencing issues, please submit a ticket here