Send money just got simpler! Send via QR for faster and safer send money transactions. Simply follow these steps:
Step 1. Log in to your GCash App and tap "Send Money" on your dashboard.
Step 2. Tap "Send via QR"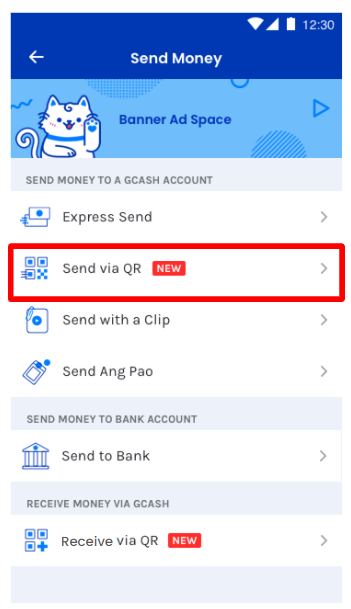 Step 3. Scan the QR inside the frame or upload a saved QR from your photos.
via Scanner - if you're with your friend, just scan their QR using the QR scanner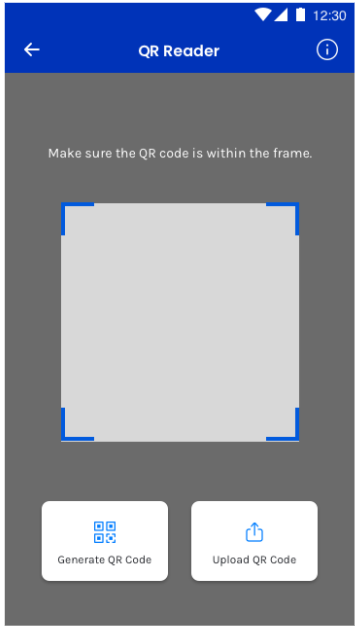 via Photos. If you saved the QR in your photos, just tap Upload QR Code, and select the QR in your photos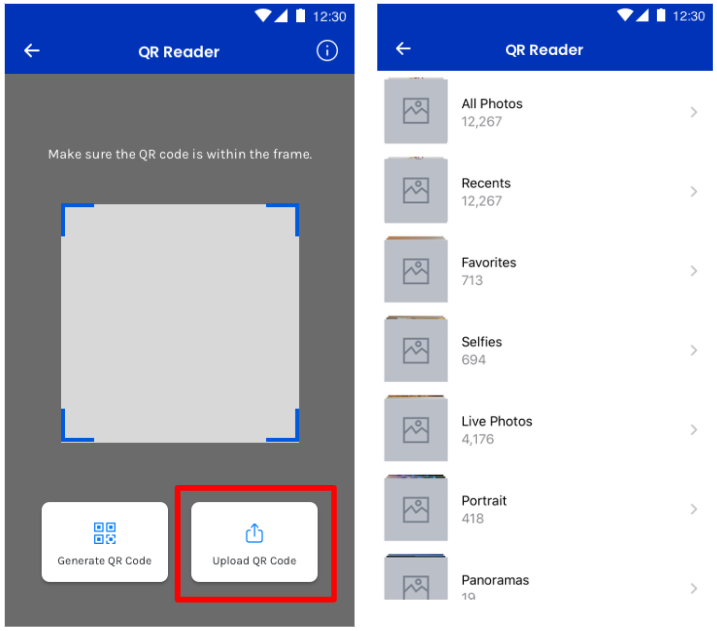 Step 4. Input the necessary information on the fields provided, then tap "Next".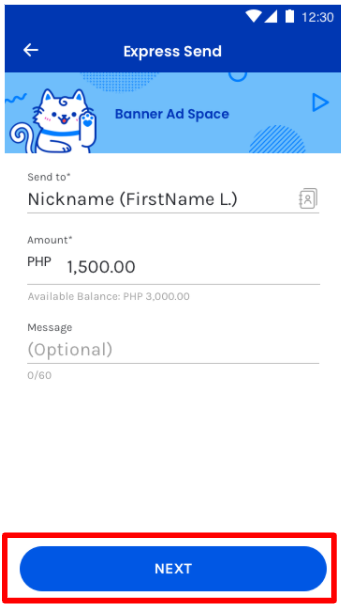 Step 5. Review the details that you provided then tap "Send".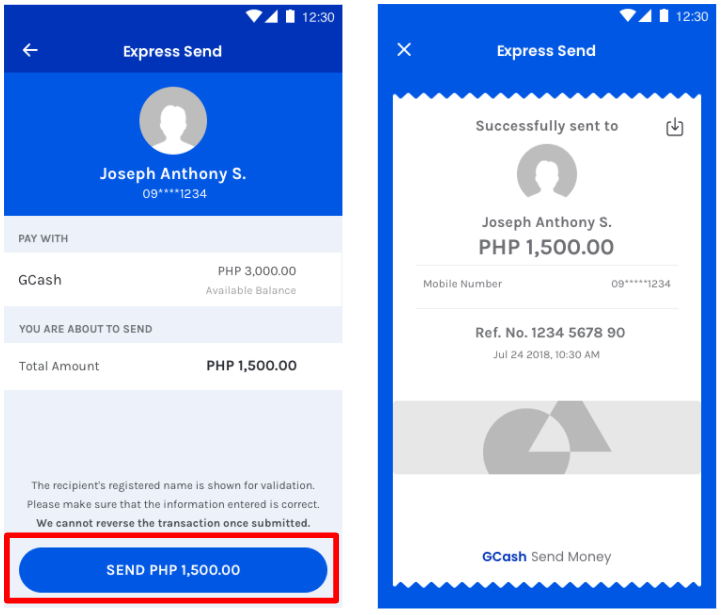 No Personal QR yet? Visit How do I create my Personal QR? for more instructions.