Verifying your GCash account allows you to access all GCash features and services. For the full list of available features, visit What are my Wallet and Transaction Limits?
If you are a foreign national or a minor (between 7 to 17 years old), you will need to take extra steps to get verified. Visit these pages for more information:
Check out this quick video, or follow the steps below, to verify your account.
Log in to your GCash account and tap the Profile icon on the navigation bar.




Tap Verify Now, then tap Get Verified.




Choose a valid government ID that you have on hand. Take a photo of the ID.
You will need to take photos of the front and back of your ID.




Make sure the photo comes out clear and readable.



Check these tips if you're having problems scanning your ID. Tap Retake to get a better quality photo.



Common ID Issues
Tips
Blurred

Ensure that the information and details are clear and readable.
Take the photo in a well lit room.

Detail mismatch

The name on your ID must match the name on your GCash account.

Cropped

Place the ID right side up.
Ensure that the ID photo is not cropped and all corners are captured.

Expired

ID must be valid or with a validity period.

Others

Make sure to capture the original and untampered ID.
Make sure to capture a laminated ID for paper type IDs.




Prepare for a selfie scan.
Follow the instructions and position your face within the circle, then wait for the camera to scan your face. Blink when prompted.



Check these tips if you're having problems taking a selfie. Tap Retake to get a better quality photo.



Common Selfie Issues
Tips

Covered face

Show your full face and do not cover it with any hand gesture, mask, helmet, and/or head accessory.

Blurred

Ensure that your face is recognizable.
Wait for the camera to finish scanning your face.

Too dark

Take the photo of yourself in a well lit room.

Shirtless

Detection of multiple faces

Ensure that you are the only one scanned.

Not an actual photo




Fill up the form.
Double-check if the information you typed in is correct and accurate.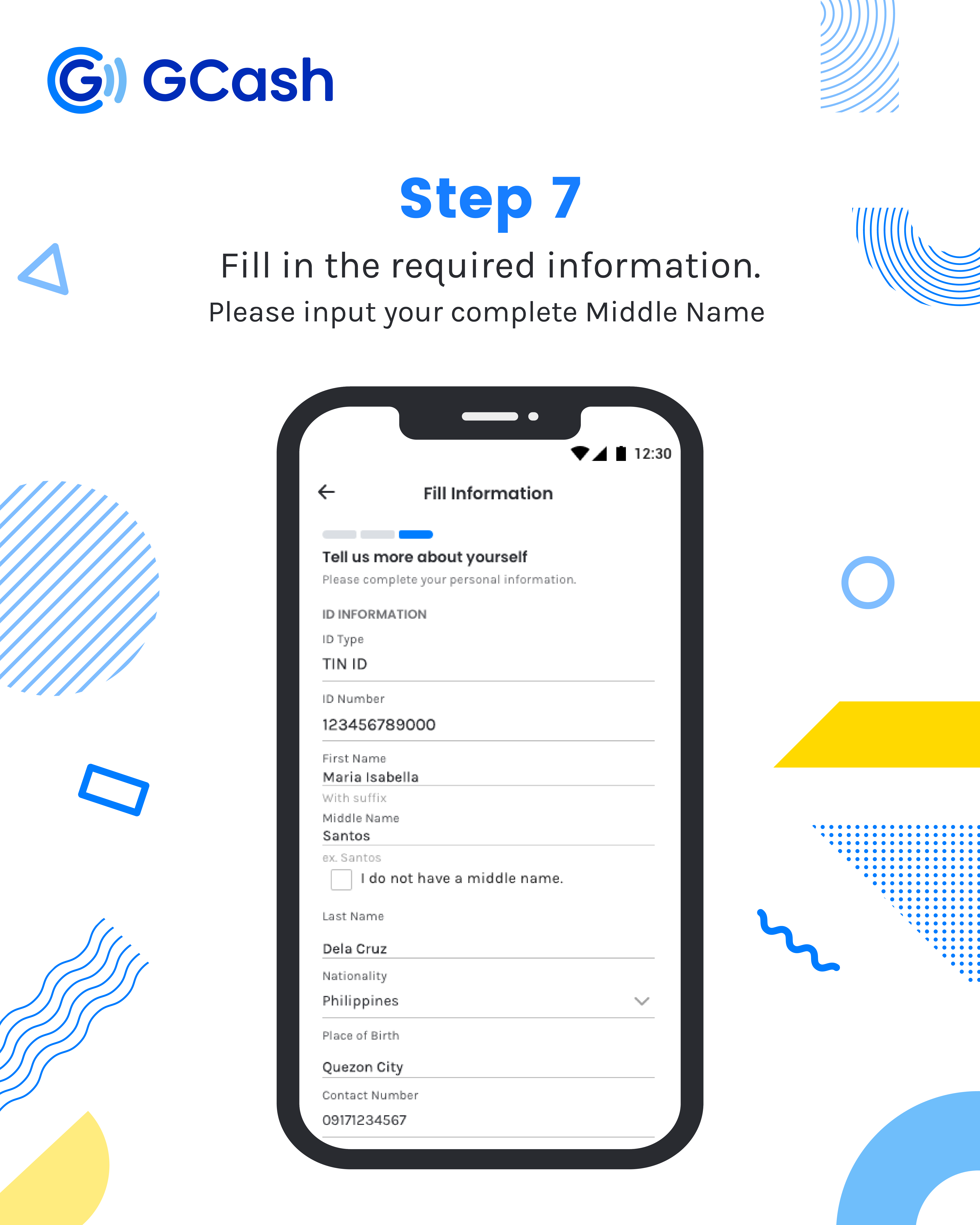 Step 8. Review your information, then tick the box to agree with the Terms and Conditions. Tap Confirm.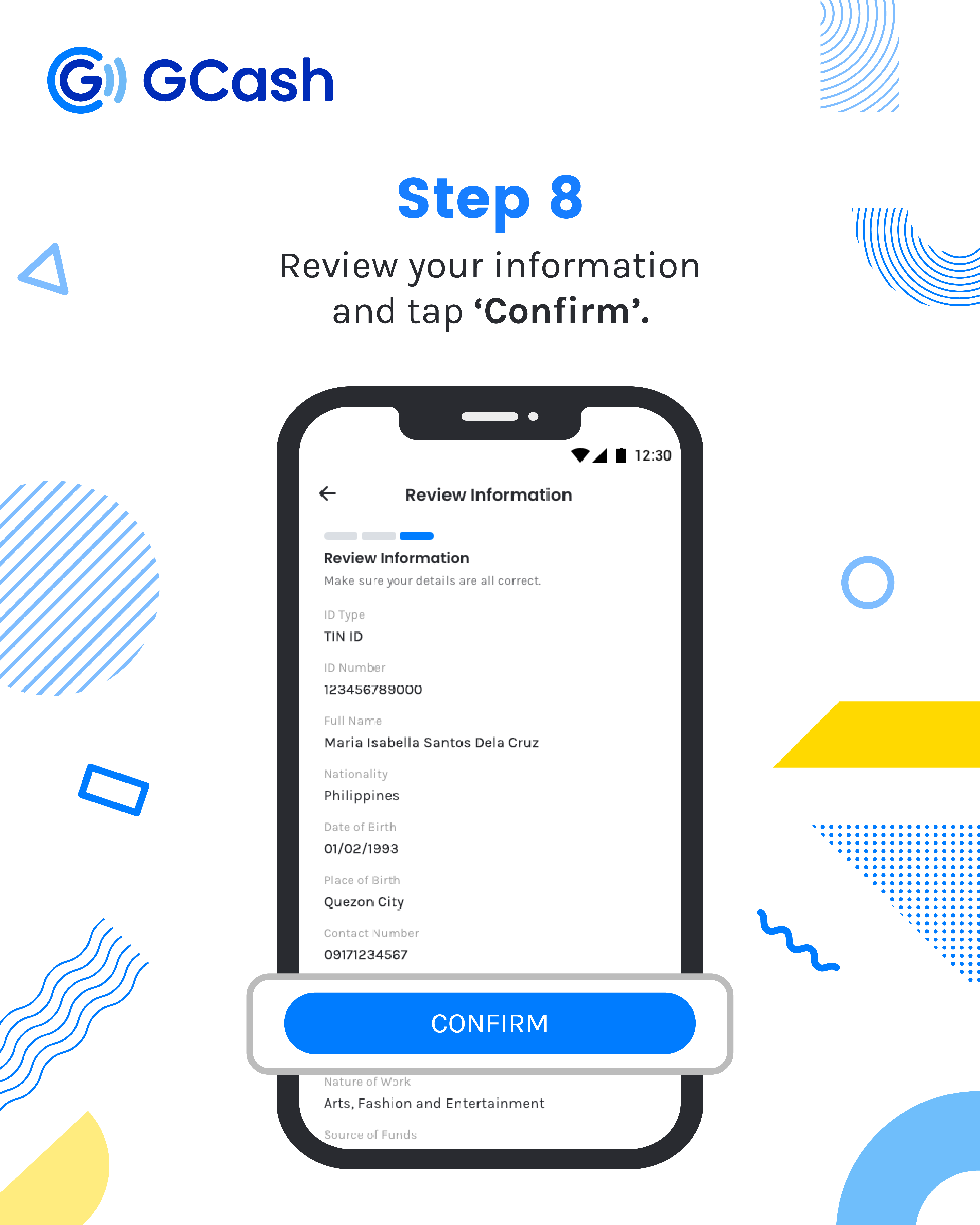 Step 9. You have submitted your application and it is pending review. It may take up to 72 hours for us to approve this. We will notify you via an SMS notification on your application's status.