Cash Out via ATM/MasterCard
GCash MasterCard holders can Cash-out at any BancNet or MasterCard affiliated ATM! Simply look for the logo of either BancNet or Mastercard on the ATM machine to know.
Cash Out via GCash Partner Outlets (Over the Counter)
You can also cash out from any of the following GCash Partner outlets:
Puregold
Robinsons Department Store
Posible
SM
Tambunting
TrueMoney
Villarica (unavailable from September 15, 2020 to September 18, 2020)
Look for Nearby Cash Out Counters
You can check for nearby GCash Partner outlets through the GCash App. Turn on your GPS and follow the steps below:
Step 1. Go to Cash Out on the GCash App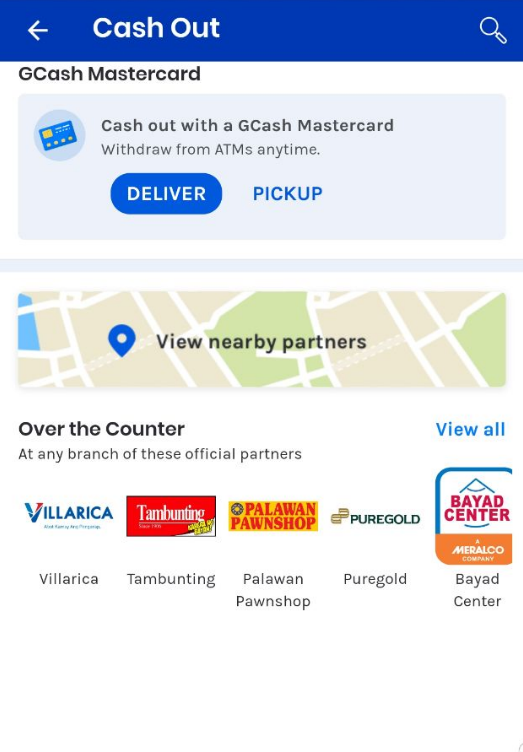 Step 2. Tap on View nearby partners

Step 3. You'll be able to find nearby cash out outlets from your location (the orange pin is where you are). Tap on a blue pin to see the outlet's details.