Before you can link your Payoneer account to GCash:
Your GCash account must be Fully Verified; and
Your Payoneer account must be verified by Payoneer. An email confirmation will be sent within three (3) business days after you submit your application. You can also view your status by logging in to your Payoneer account on the website or mobile app.
1. Log in to GCash, then tap on Profile on your navigation bar and select My Linked Accounts.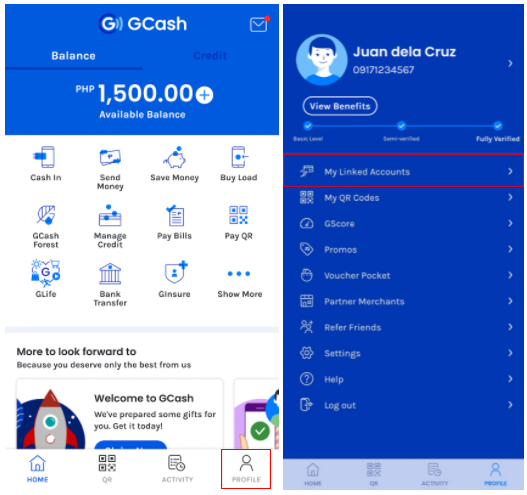 2. Select Payoneer and tap on Link Account.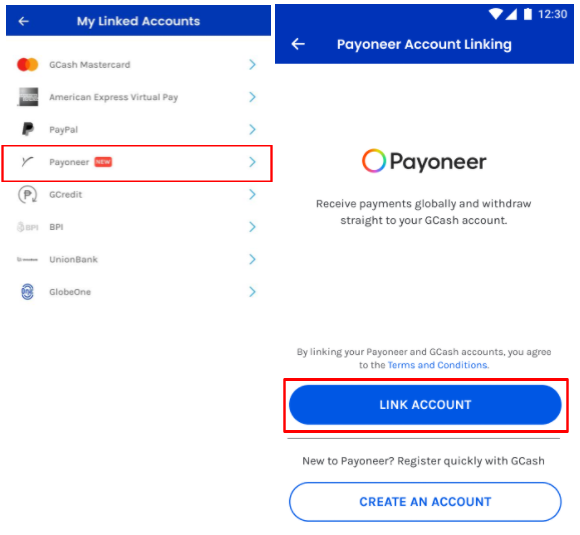 3. Enter your Payoneer username and password to sign in.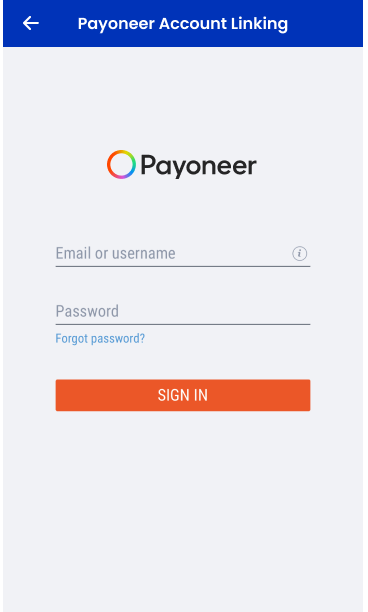 4. Tap on Agree on the next screen to allow GCash to access your Payoneer account.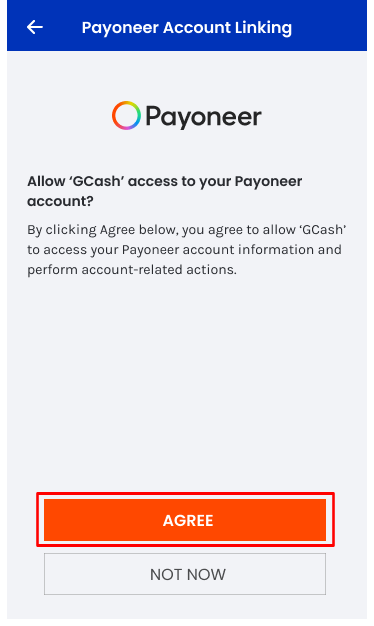 5. A confirmation screen will appear informing you that your application is being processed. Tap Okay to exit.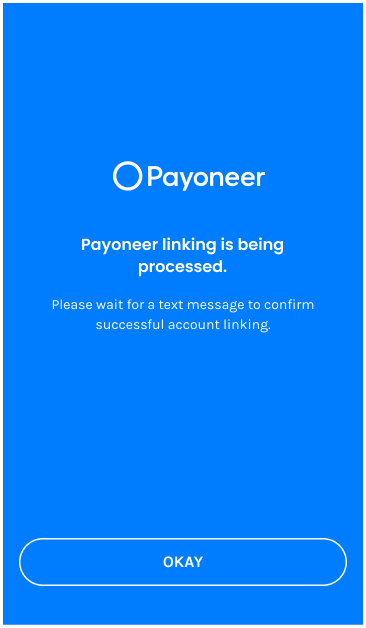 Anything else I need to know?
For security purposes, if you have not used your Payoneer to cash in for more than a month, you may be prompted to re-link your Payoneer to GCash.
Once you're linked, you can now Cash In with Payoneer and add funds to your GCash.