Here are the things you must know about GCredit Interests. Click which question you need help with:
What is a GCredit Interest Rate?
Interest rate is the fee that we charge you so that you can make transactions now and pay for them at a later time based on your GCredit due date.
Interest charges will start the day after you made a transaction using GCredit and will be based on the number of days you borrowed. There will be no interest charges if you paid your GCredit dues within the same day of your transaction. Interest fees for GCredit are dependent on the number of days you borrowed a certain amount, which means that you get to enjoy lower interest dues the earlier you pay!
How are my GCredit Interest Charges computed?
Here's how to compute for your interest due: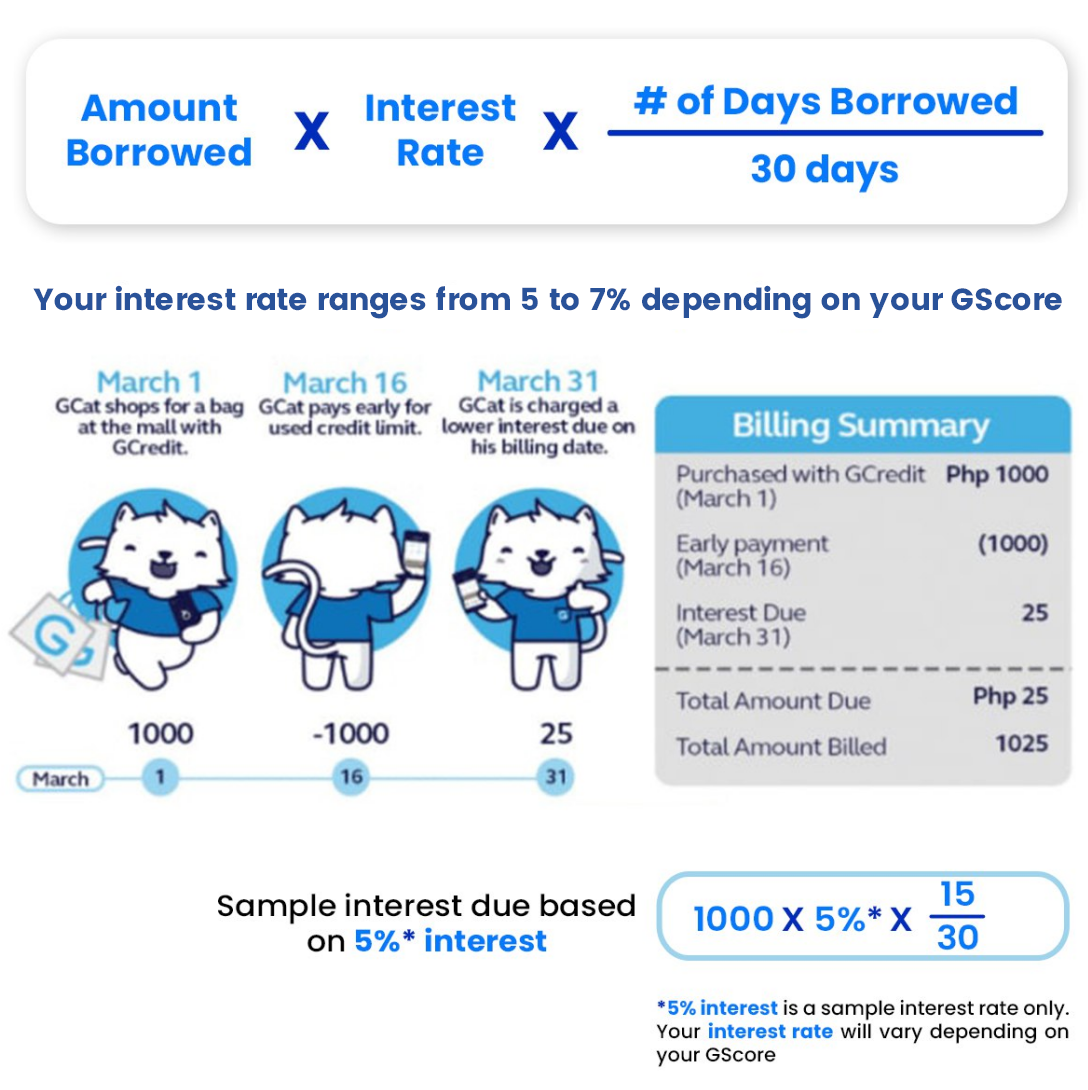 Interest charge computation will start the day you made a transaction and will end on the day of your repayment. There will be no interest if you paid your dues within the same day of your transaction.
The total interest due will reflect in the GCredit Dashboard on your billing date. You may also refer to your Statement of Account (SOA) sent to your email every billing day for more details.
Where do I find my amount borrowed and interest rate?
You can find your current interest rate in your GCredit Dashboard. To see your interest rate, follow these steps: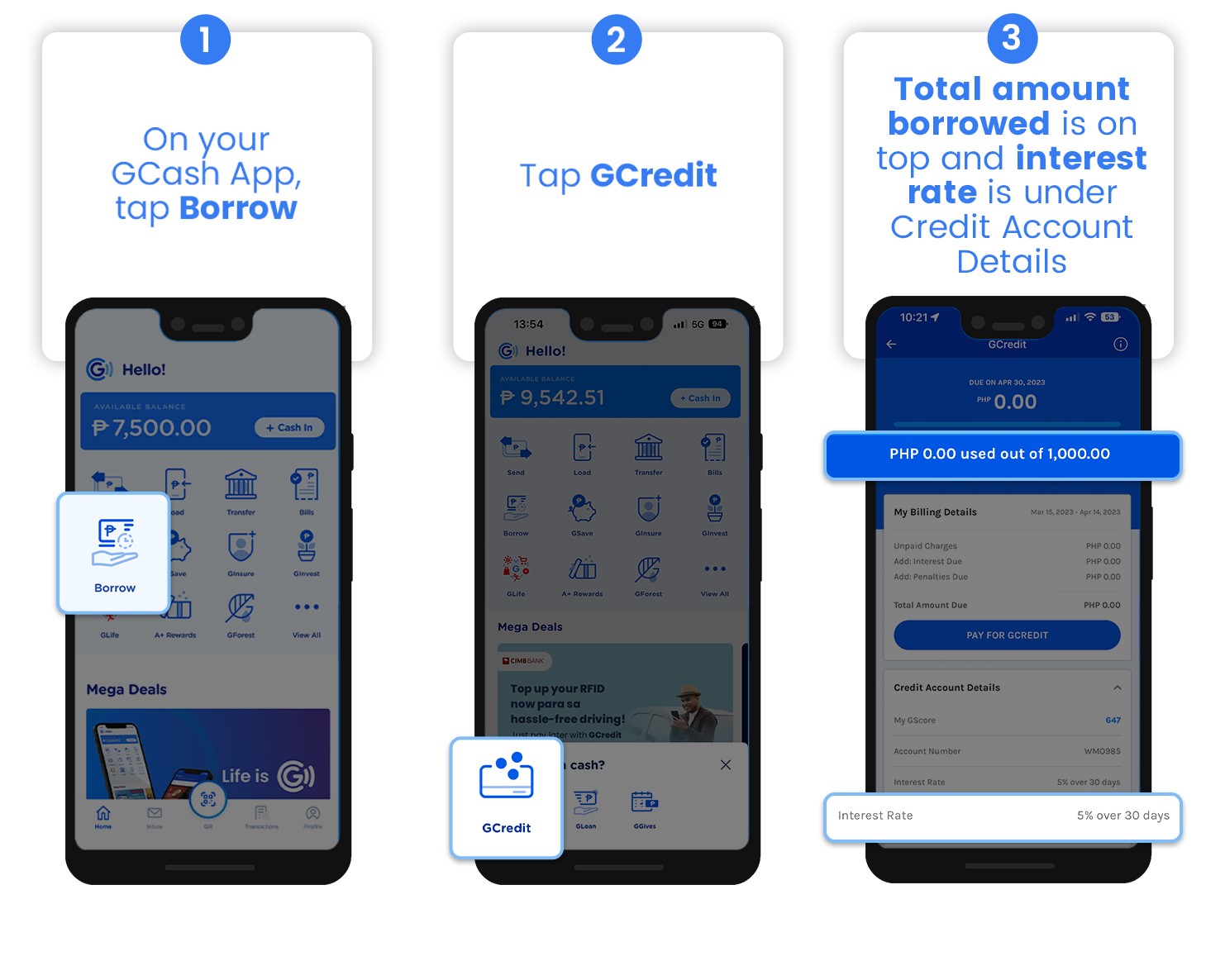 If you want to dispute an interest fee, you may submit a ticket and include the amount and GCredit account number so that we can assist you.
Note: Use your GCash-registered email address when submitting a ticket to receive updates or follow up on your ticket. You can check your tickets via the GCash app by tapping Profile > Help.