Once you've applied and received your GCash Card, learn how to manage your card information. Check out the in-app self-service features you can do with your GCash Card:
Link your GCash Card to your GCash Account

If you followed the steps above, but cannot link your GCash card to your account, please ensure that your GCash Card is not linked to an existing GCash account. If the error persists, submit a ticket and indicate the error you encountered.
Access your Virtual Account Number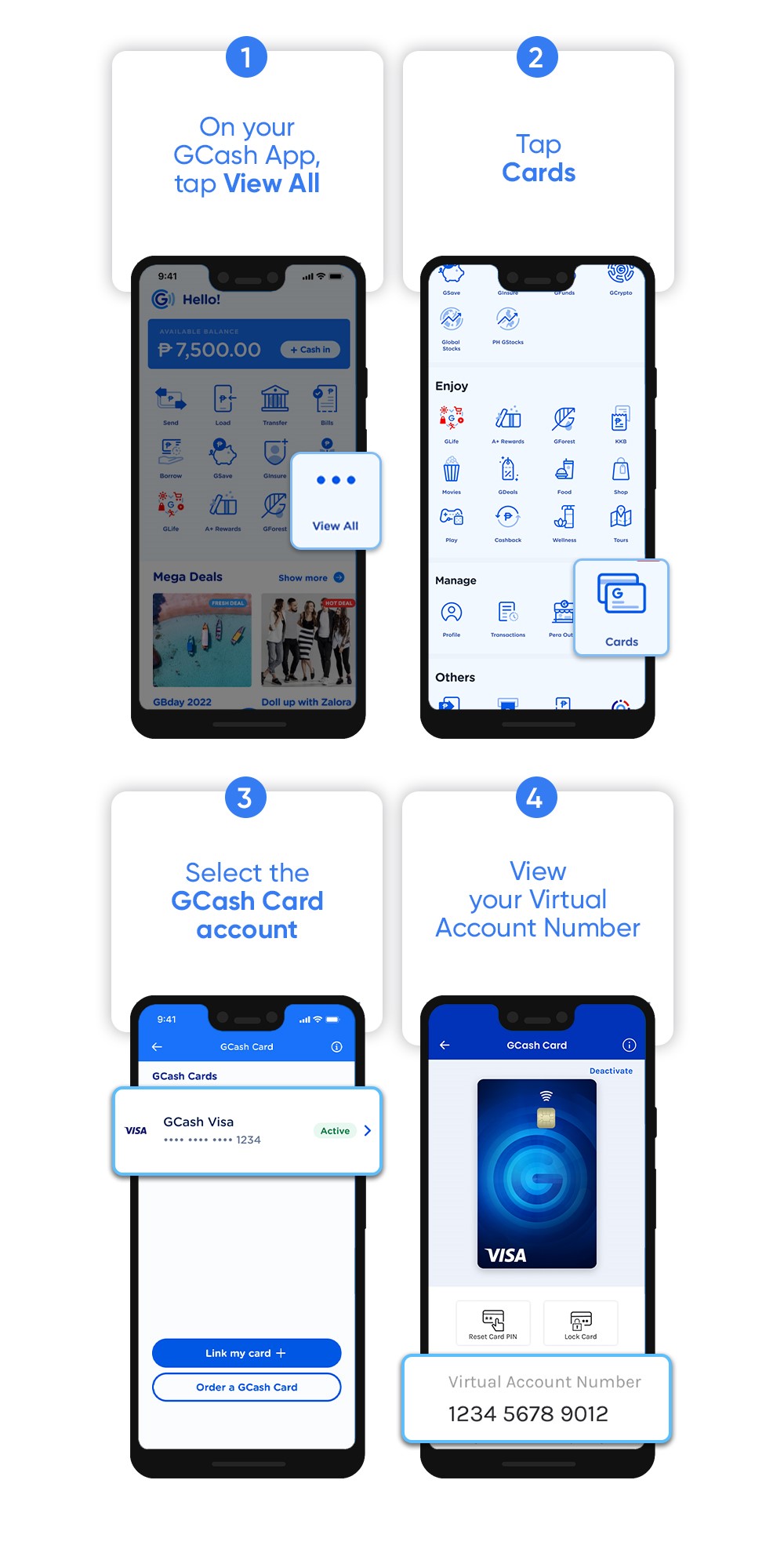 Reset Card PIN

Lock your GCash Card
On your GCash App, tap View All
Select Cards
Select a GCash Card
Tap Lock Card
Once locked, your GCash card will be grayed out.
Transfer linked GCash Card to a new number
Your new GCash mobile number must be fully verified or we cannot proceed with transferring your linked GCash card.
To request for transfer, submit a ticket and include your old and new GCash mobile numbers and the last 4 digits of your card.
Deactivate your GCash Card
If you deactivate your GCash card, it will also be unlinked from your GCash account. To proceed, follow the steps below:
On your GCash app, tap View All
Select Cards
Select a GCash Card
Tap Deactivate
Review the deactivation notice. Tap Deactivate It
Enter your card's 6-digit PIN
You will be redirected to the GCash card page and the deactivated card will no longer appear
You will receive an SMS on your GCash registered mobile number and a GCash app inbox notification confirming the card deactivation.
Report a lost or stolen GCash Card
If you lost or misplaced your GCash card, follow the steps below to protect your account:
Lock your card immediately through the GCash app to block any transactions
Learn more about how to keep your account safe
Submit a ticket so that we can assist you