Here is a summary of the steps on how you can apply for a GFunds account.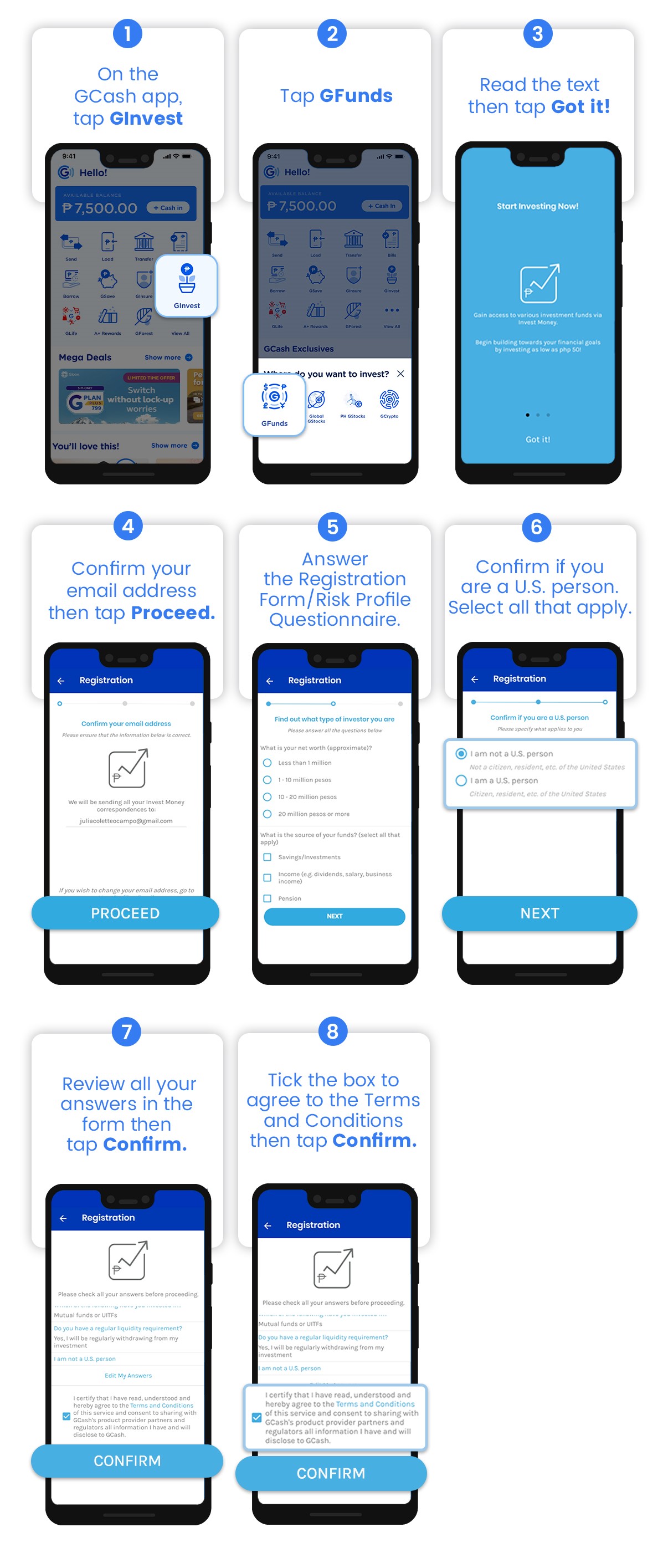 Your risk profile assessment result will be flashed on the screen, and you will receive an email and SMS once your GFunds registration has been approved.
Note: Approval for your registration can take as quick as 15 minutes. However, it may take up to two business days if our partner provider faces a problem with their system.