GSave is a digital savings account where you can secure your funds while earning interest.
GSave users may open a savings account with any of our GSave Marketplace bank partners; namely CIMB, BPI, and Maybank.
Here are the differences between GSave by CIMB, #MySaveUp by BPI, and EzySave+ by Maybank and other savings accounts of traditional banks in the Philippines: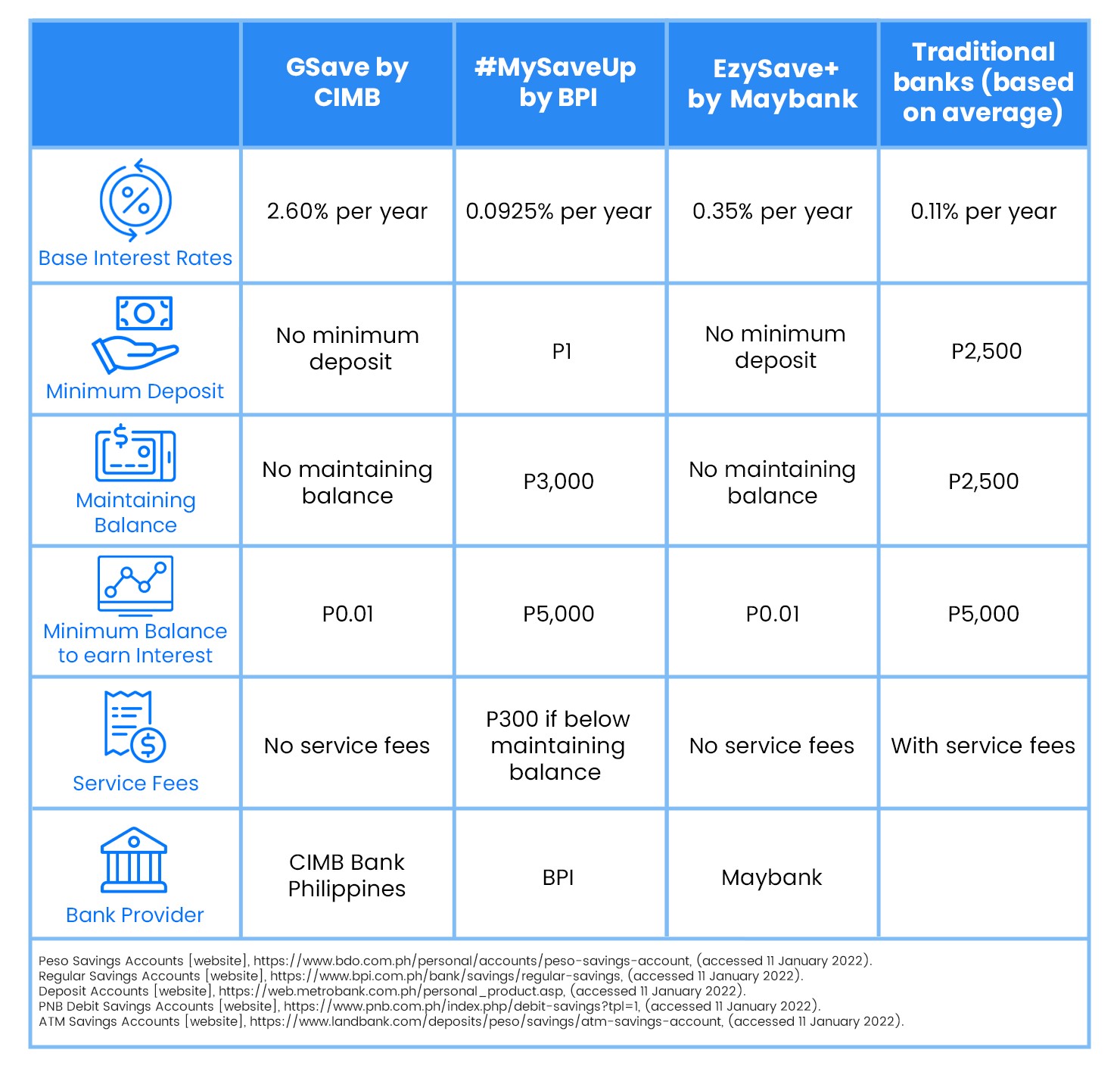 GCash and its bank partners are regulated by the Bangko Sentral ng Pilipinas. Our bank partners are members of Philippine Deposit Insurance Corporation (PDIC) and each depositor is insured up to P500,000.

To find out if you're eligible for a GSave account, visit
- Who is eligible for GSave by CIMB?
- Who is eligible for #MySaveUp by BPI?