GSave is a fully digital savings account where you secure your funds while earning interest.
GSave users may open a savings account with any of GSave Marketplace's bank partners CIMB and BPI.
Here are the differences between GSave by CIMB, #MySaveUp by BPI, and other savings accounts of traditional banks in the Philippines: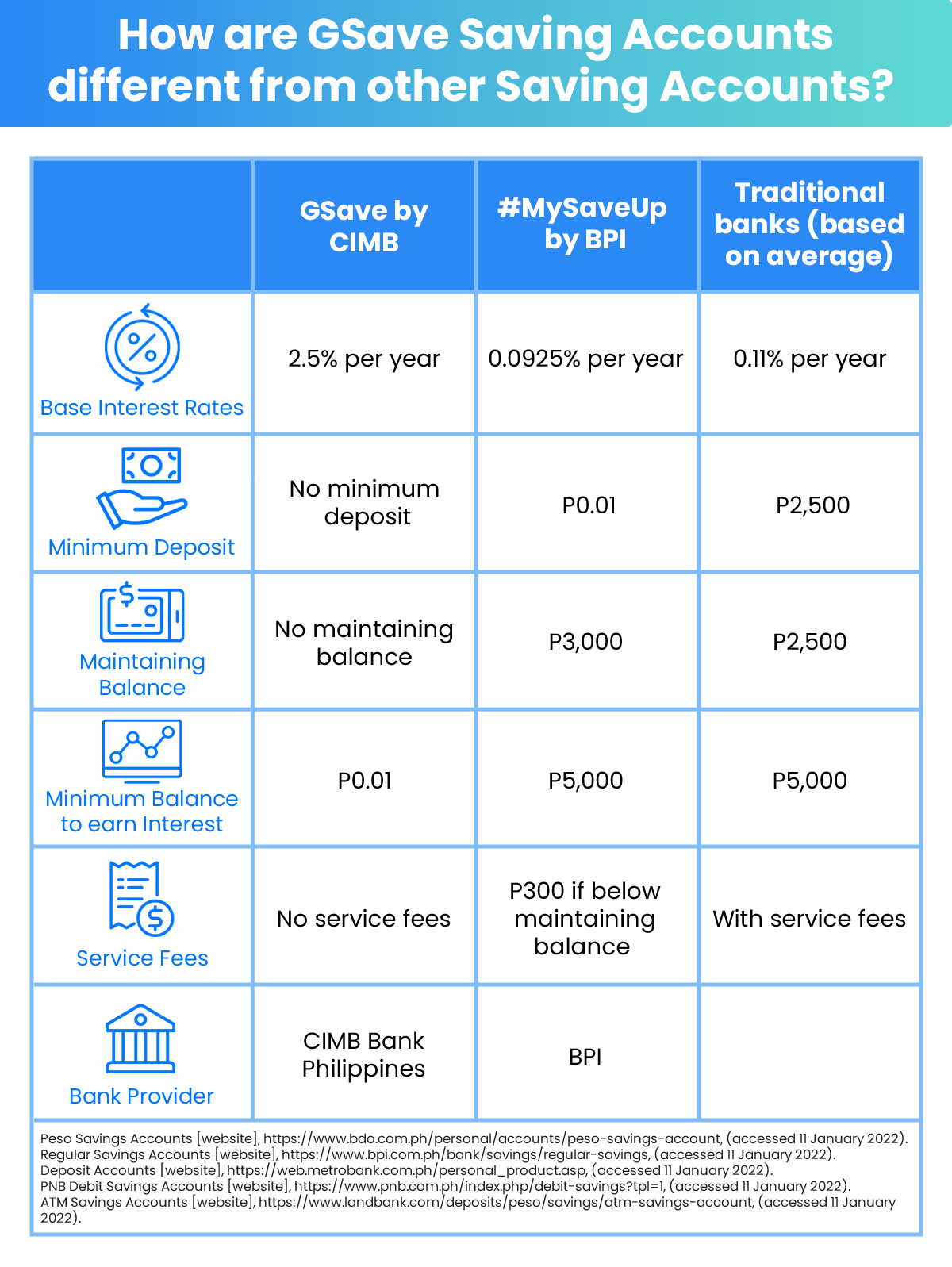 GSave is regulated by the Bangko Sentral ng Pilipinas, and is covered by the Philippine Deposit Insurance Corporation (PDIC) up to ₱500,000 per depositor.

To find out if you're eligible for a GSave account, visit Who is eligible for GSave by CIMB?