You may pay for your GCredit Dues by either:
Paying in full for lower interest charges
Paying with Minimum Amount Due and having higher accumulated interest charges
You can pay your GCredit dues in three ways. Select which is most convenient for you:
Pay through the GCash App
Follow these steps to pay through the GCash App: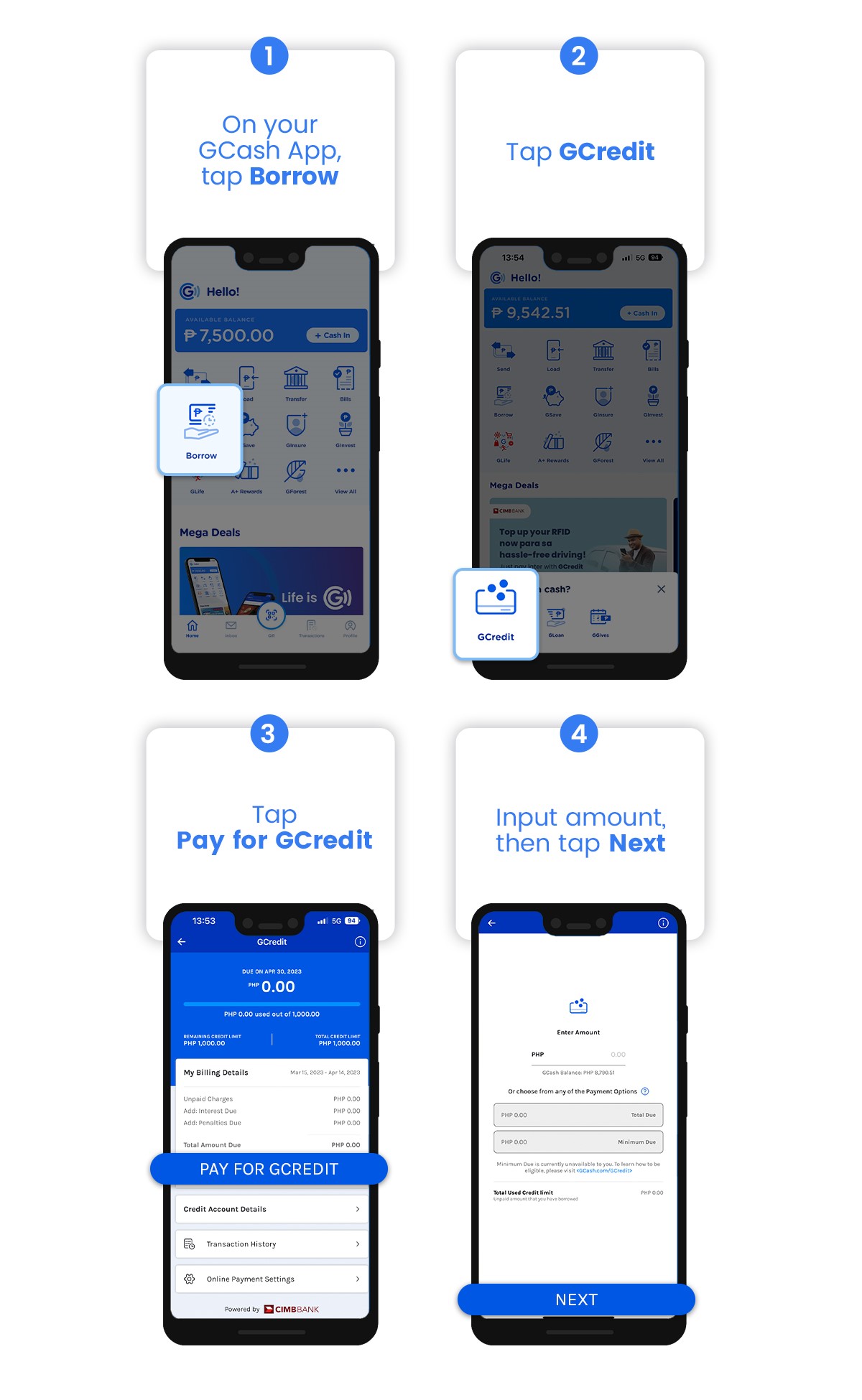 Pay through GCredit Auto-Deduct 
The GCredit Auto-Deduct feature will automatically deduct your Minimum Amount Due for the billing period from your GCash wallet. 
Make sure you have enough balance in your GCash account before your due date to prevent penalties and additional interest charges. 
For more information, visit How does GCredit auto-deduction work?
Pay through GCash payment partners
Reminder:
Posting of payments through offline partners will take place 1 business day after the payment has been made. 
For a hassle-free payment experience, pay through the GCash App for real-time reflection of your payment. 
When paying through offline partners, pay your GCredit dues in advance to avoid incurring additional penalty charges. 

Paying your GCredit dues through offline partners on the day of your due date will lead to additional penalty charges. 
To pay through the BPI Payment Facility, follow these steps: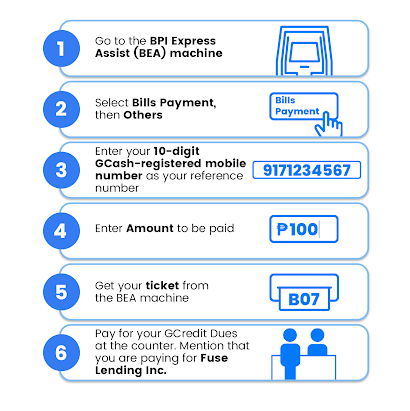 To pay through Bayad Center, follow these steps: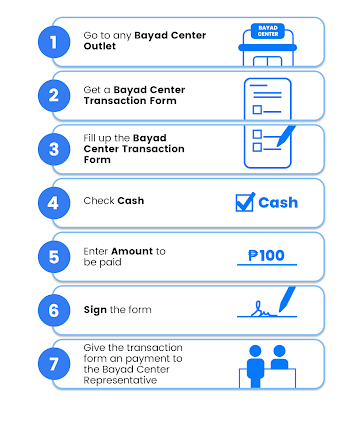 To pay through Metrobank, follow these steps: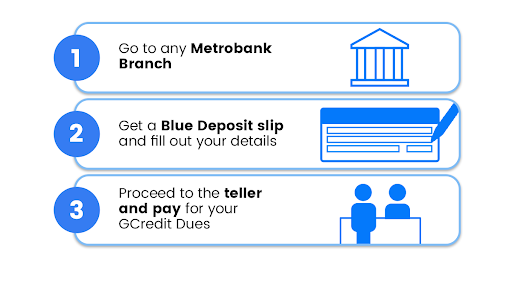 To pay through BDO, follow these steps: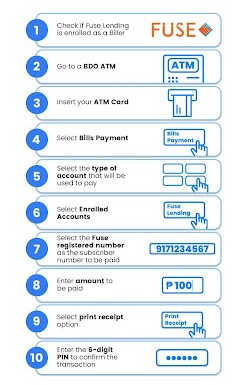 To pay through BDO Online Banking, just follow these steps: