Use GGives for your payments
You can use GGives at over 100,000+ partner stores and branches. With GGives, you can easily pay for your purchases online or in-store through QR payment.
Jump to:
How to pay with GGives
You can keep using GGives for your payments and maintain multiple active loans as long as you are eligible. Make sure that you are within your credit limit, total loan amount, and your loan count limit, which you may view on your GGives dashboard.
Tip: For a smoother experience, place all the items you'd like to purchase from your favorite merchant in one basket and check out in a single receipt transaction using GGives.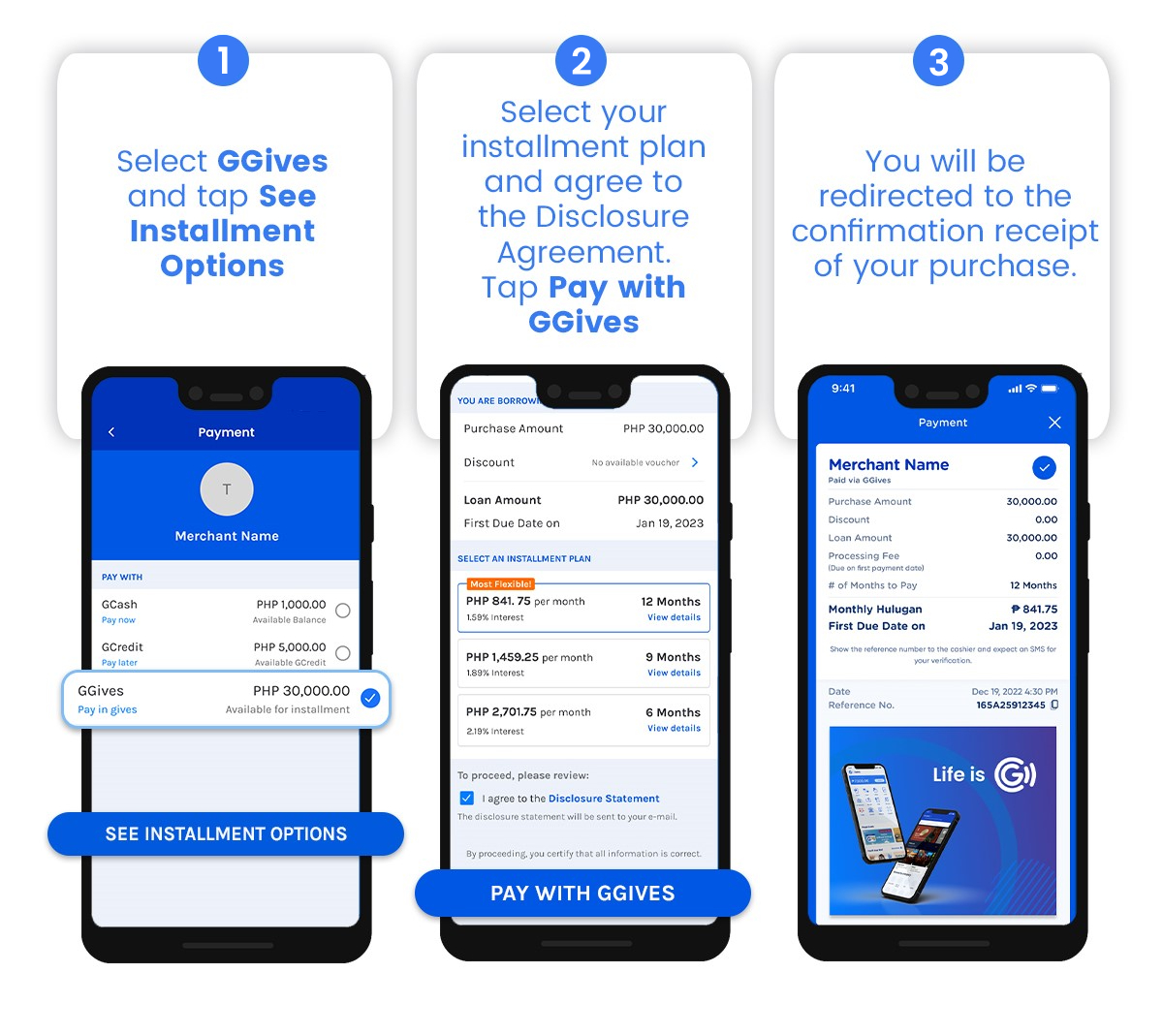 Before proceeding to Pay with GGives, be sure to review your Disclosure Statement. Tap below to learn more about the disclosure statement.
GGives Disclosure Statement
A disclosure statement is a document that contains all the important details of your GGives loan. This will be available for your review after choosing your preferred no. of months to pay but before the purchase transaction is completed. You will need to agree to your disclosure statement before you are able to fully avail of your GGives loan.
A copy of the disclosure statement will also be emailed to you after a successful transaction but you can also access all your disclosure statements for your loans on the GGives dashboard under 'My Loans'.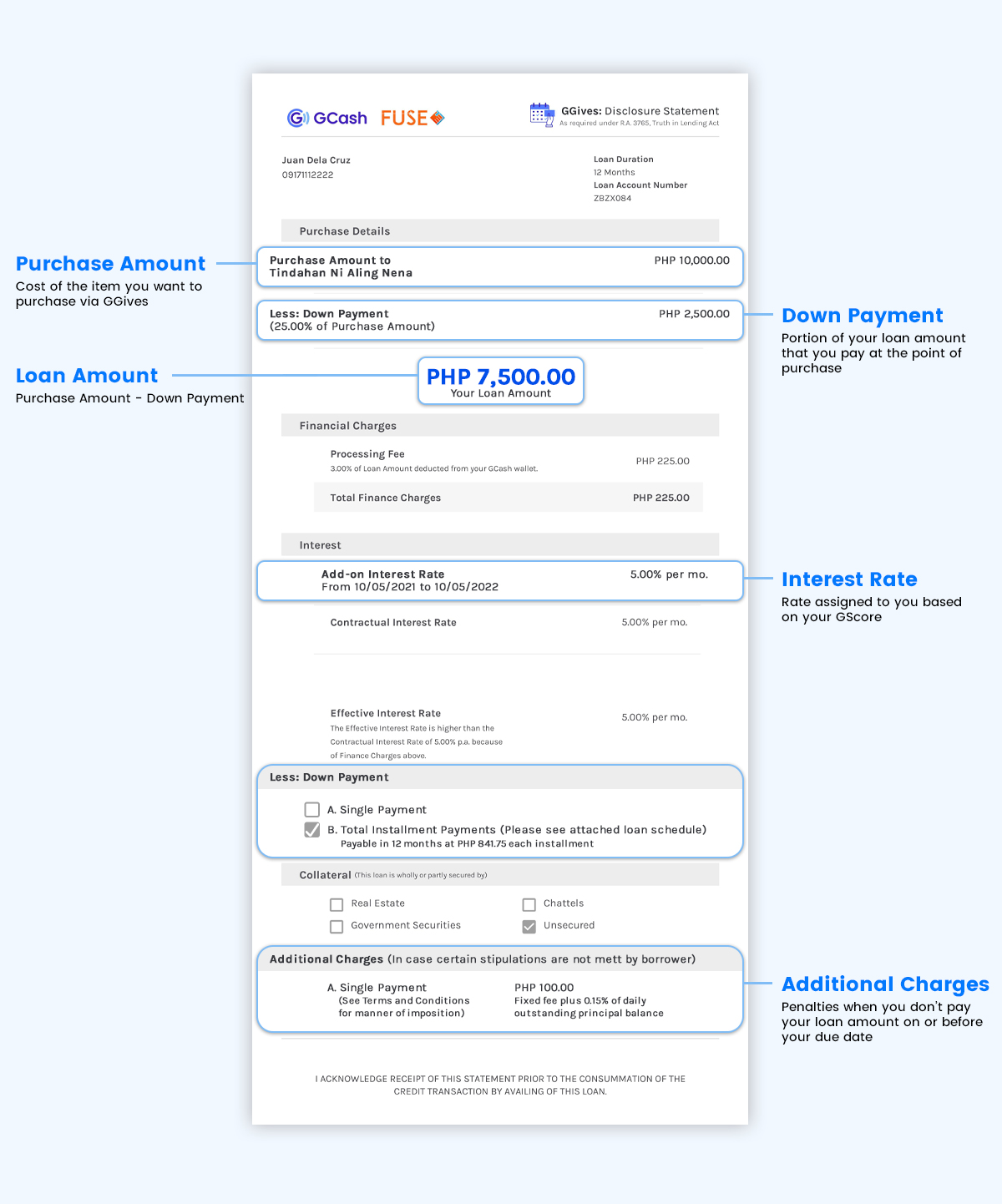 Cancellations and refunds
To request for a refund and cancellation of GGives, you must meet the following criteria:
The merchant's refund or cancellation policy must allow you to return or refund the item/s you purchased
Refund or cancellation request must be initiated before any due dates for your GGives loan
The GGives loan you wish to cancel must not have any recorded repayments. The full balance must remain unpaid during the time of request
You have to coordinate with the partner merchant you bought from regarding your refund/payment cancellation request. Once everything is settled with the merchant, you can tell them to contact GCash via the dedicated support channels given to them
Need more help?
If you encounter an error message when using GGives for payments to merchants, try the following:
Check if the amount is within your GGives loan amount/count limit
For problems with payments to your GCredit account, please submit a ticket here
For problems due to the merchant not accepting GCredit as a payment method, submit a ticket here