Buy now from partner merchants and pay in up to 24 months installments with GGives! You can purchase what you want today, and pay over time through our light and flexible installment plans that will fit your budget when you shop in your favorite GCash Partner Stores.
Jump to:
GGives Overview
How to Access
Tap Borrow > GGives on the GCash App
Loan Amount
PHP 1,000 - PHP 125,000
Payment Terms

Monthly payment: 

3, 6, 9, 12, 15, 18, or 24 mos

Interest Rate

0% - 5.49% per month

*Depending on your eligibility and selected payment term

Processing Fee
PHP 0
Min Spend
PHP 1,000
Re-availment

Multiple re-availment of loans is available

*Subject to eligibility, check your dashboard for your allowable total loans count

Penalty Fees
1% of your loan amount for every missed due date + 0.15% of outstanding balance * number of days past due date
If you have more questions about GGives fees and interests, you may submit a ticket here.
Eligibility
You are eligible to start using GGives when you are qualified for all of the requirements below:
You must be 21-65 years old
You must be a Filipino citizen
Your GCash profile is Fully Verified
You have a good credit record and did not commit any fraudulent transactions
Your eligibility may change from time to time so be sure to check your GGives dashboard.
Note: If you have multiple GCash accounts for different mobile numbers, only one of your mobile numbers can be eligible for GGives. Once activated, you can only use GGives in the account connected with that mobile number.
GGives Dashboard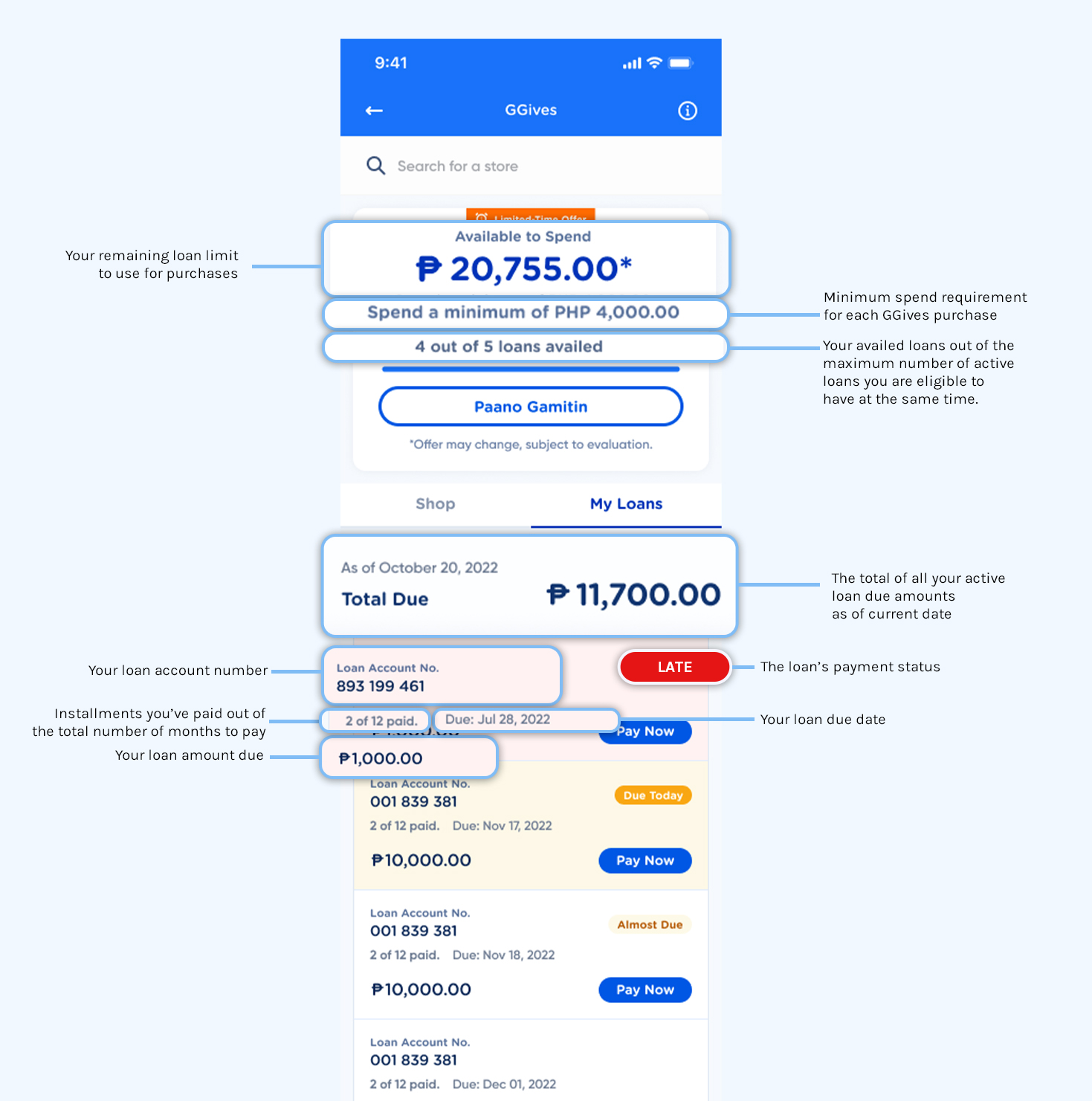 Activate GGives
If you are eligible, follow these steps to activate your GGives. You can complete the activation process in just a few minutes.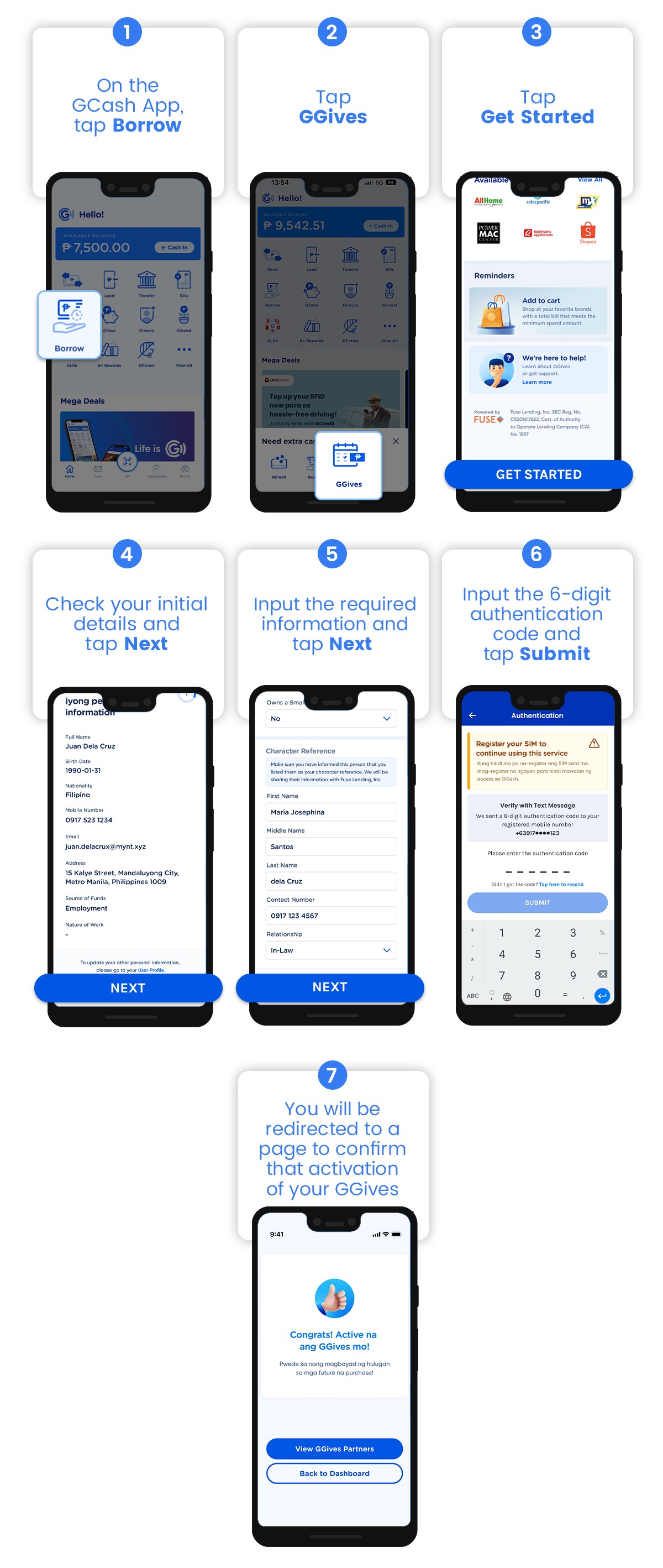 You will also receive an SMS and Email indicating that your GGives is now activated. Once completed, you can already start enjoying GGives because approval is instant!
Here are some sample Email and SMS notifications:
Should you have more questions about applying or activating GGives, you can reach out to us by submitting a ticket here.
Need more help?
If you're having trouble with activating GGives, please see the possible reasons below:
You are currently ineligible for GGives - Make sure you are qualified for ALL the requirements
You already have an existing GGives loan from your other GCash accounts
Your GCash app is not updated to the latest version. Please follow these steps to troubleshoot common app issues
If you are encountering an error when activating GGives, please report it to us here