GCash processes the buying and selling of investment funds within a standard number of days. See the tables below for reference on GInvest's processing days:
Processing Days for Buy Orders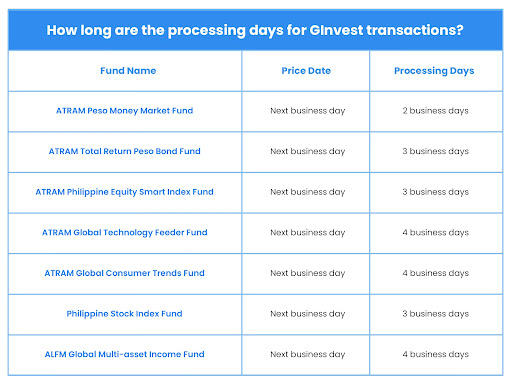 Processing Days for Sell Orders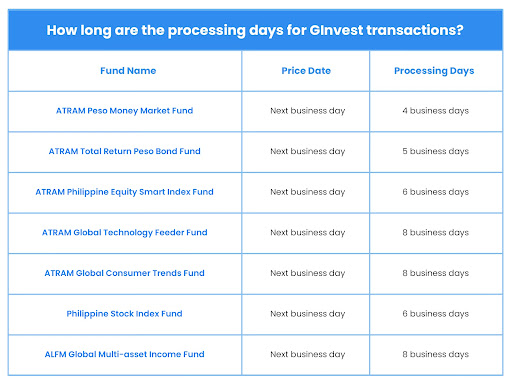 What is the price date?
The price date is the date where the NAVPU of the fund (when buying or selling) is based. The standard price date for all funds on GInvest is on the next business day.
What is the cut-off time for GInvest orders to be processed
GCash processes orders from 12:00 am to 11:59 pm on the same day. This means that the processing of a buy/sell order starts on the next banking day.