What is GCash Jr?
GCash Jr is an e-wallet designed for the youth ages 7 to 17 years old.
With GCash Jr, you can now experience safe and reliable digital transactions and its perks tailor fit for the next generation of Filipinos.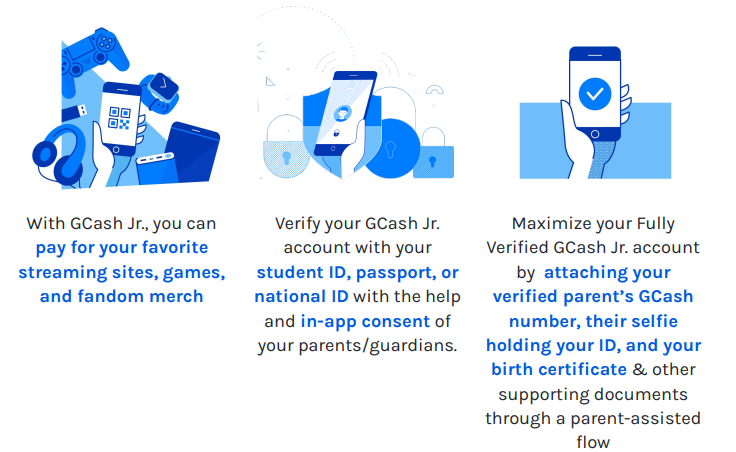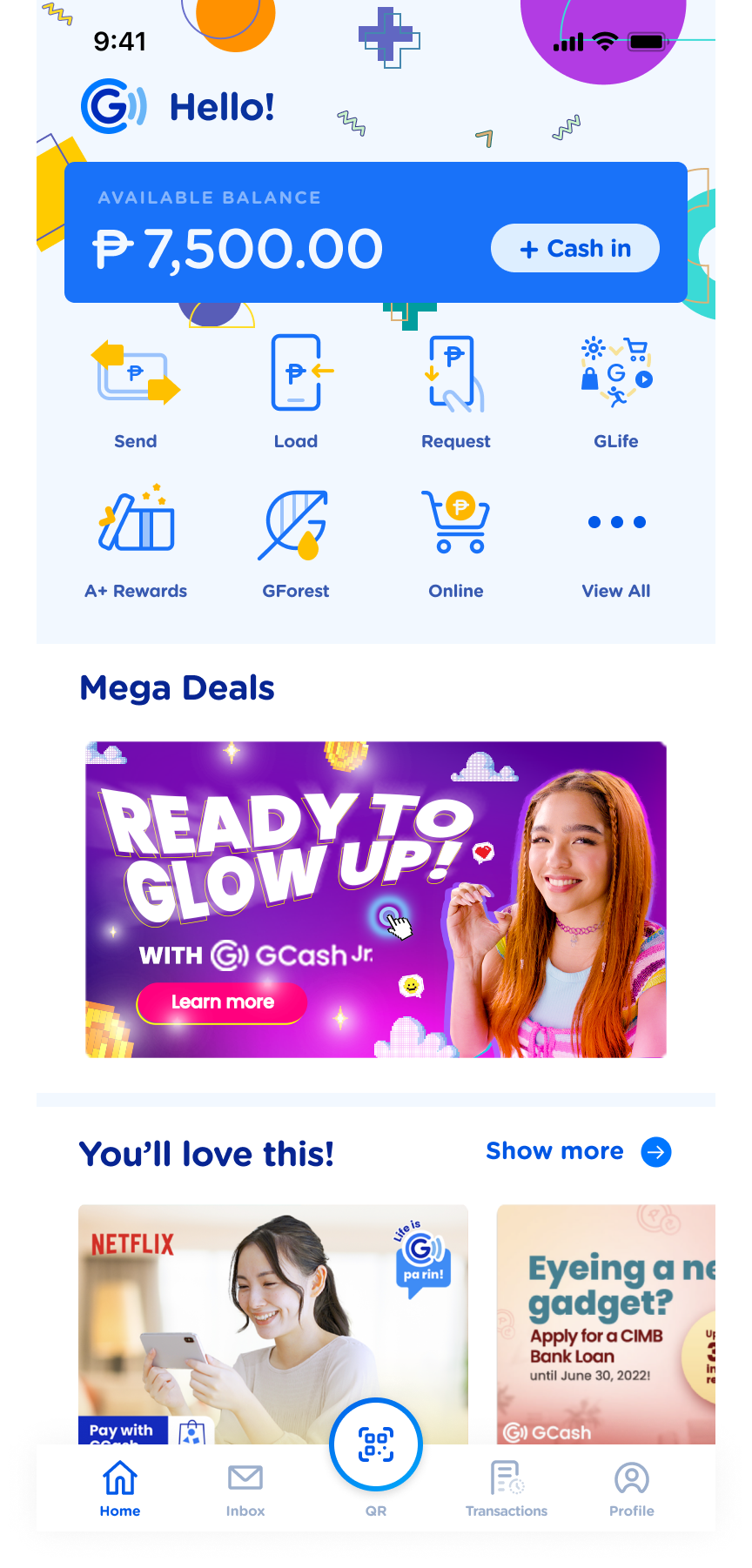 Frequently Asked Questions
What are the requirements for Minors upon verification?
If you want to verify your GCash Jr. account, you must have:

A valid ID (passport, student ID or national ID)
A parent that is fully verified on GCash with the following details:

Your Parent's full name
A Fully Verified GCash number
A picture of your parent holding your ID used in verification.

An original copy of your birth certificate
Why is there a separate verification process for Minors?
There is a separate verification process for minors because there is a need to collect parent's consent. This will be collected in the form of the requirements. The parent will also be the one who needs to agree to the terms and conditions.
What services will I be able to use if I am a minor?

Once fully verified, you will have access to the following:

However, you will NOT be able to use:

What will my limits be if I am a minor who verifies?