Follow these steps if you think you've been a victim of swindling:
STEP 1: File a ticket on the GCash Help Center. A GCash representative will contact you within the next 24 hours.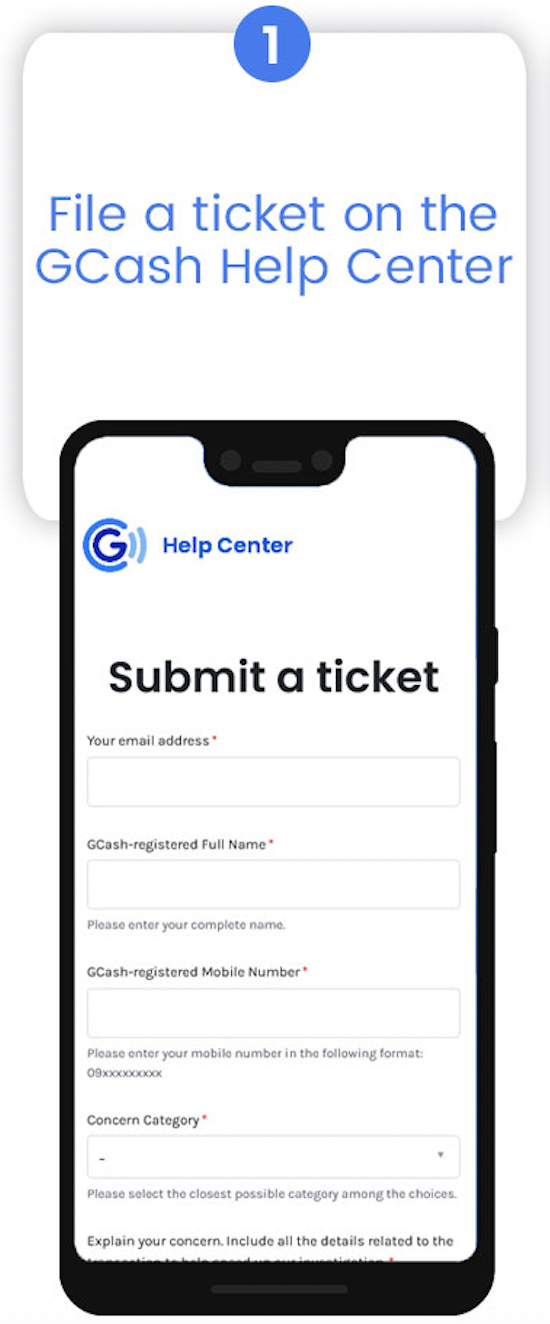 STEP 2: Enter your email address, GCash-registered Full Name, and GCash-registered Mobile Number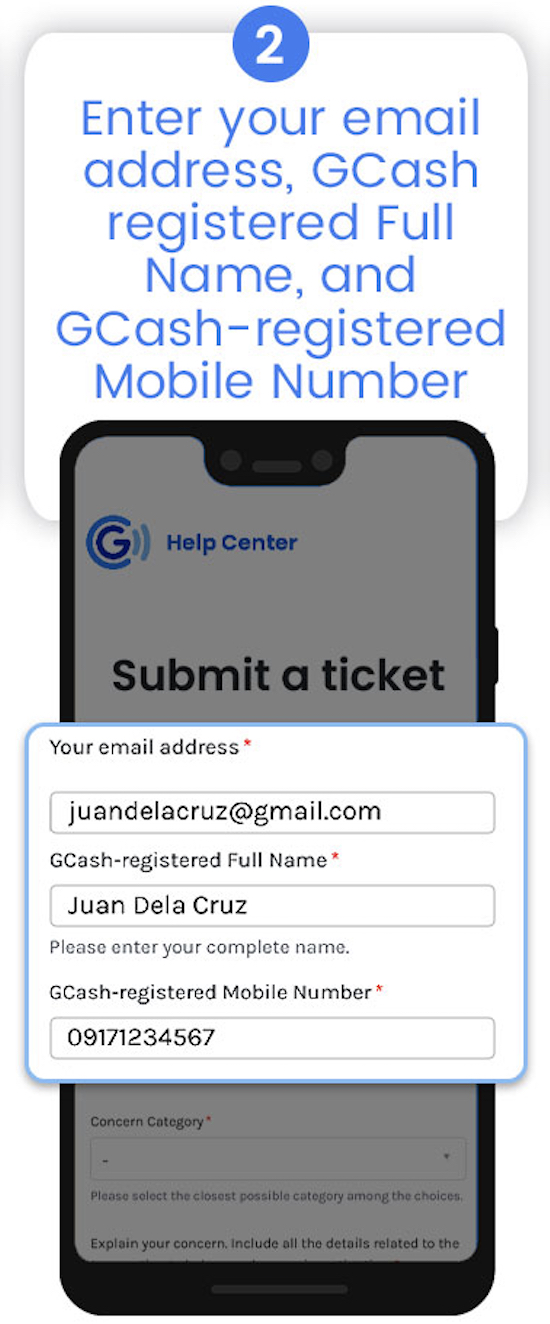 STEP 3: Select My GCash Account as the Concern Category
After selecting My GCash Account, select I was scammed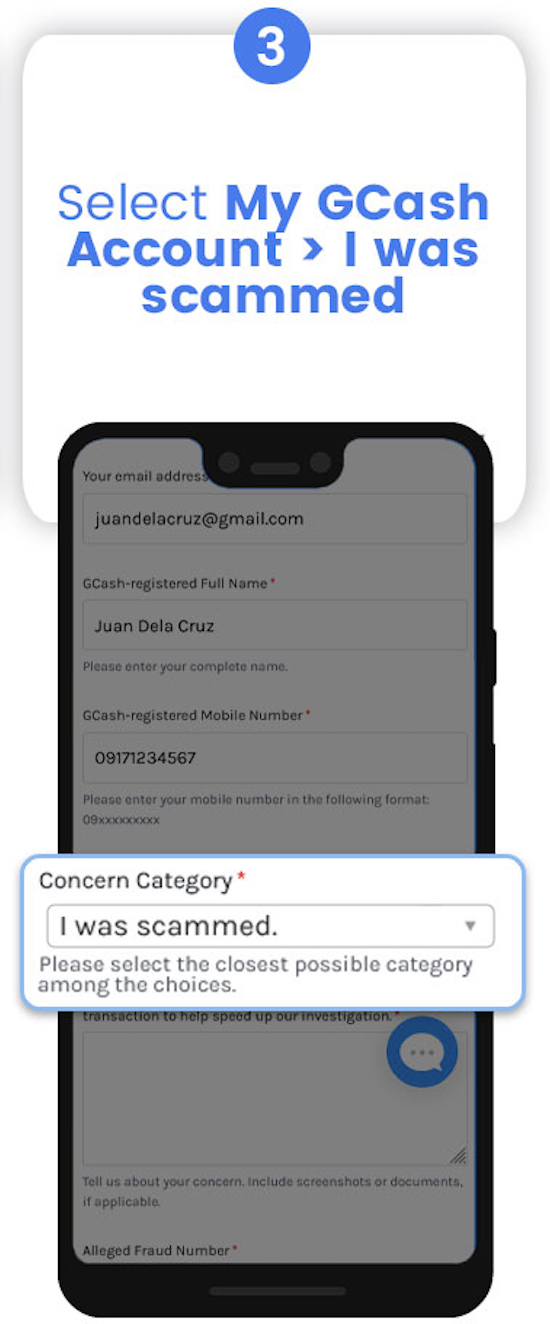 STEP 4: In the Explain your concern field, indicate the following details:
Date and time of the transaction
GCash Reference Number if GCash was used for payment

STEP 5: Enter the Alleged Fraudster's GCash Number in the Alleged Fraudster's Number field. If possible, indicate the Alleged Fraudster's Full Name

STEP 6: Choose the Type of Scam related to the swindling case. Go to How do I Keep My Account Safe to know about the different types of swindling scams

STEP 7: In the Attachments field, attach the following:
Screenshot/s of your conversation with the alleged fraudster
Link and screenshot of the product advertisement
Transaction receipts with the alleged fraudster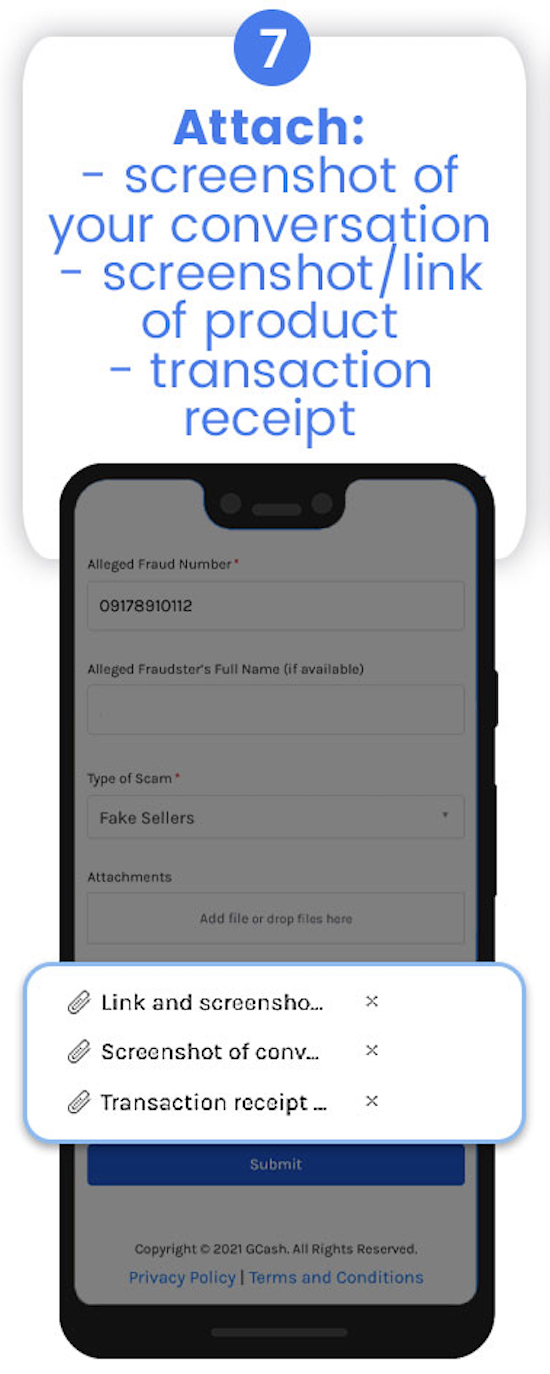 STEP 8: Submit the ticket and check your email for the ticket number that you may use to follow up on your concern through the GCash Help Center.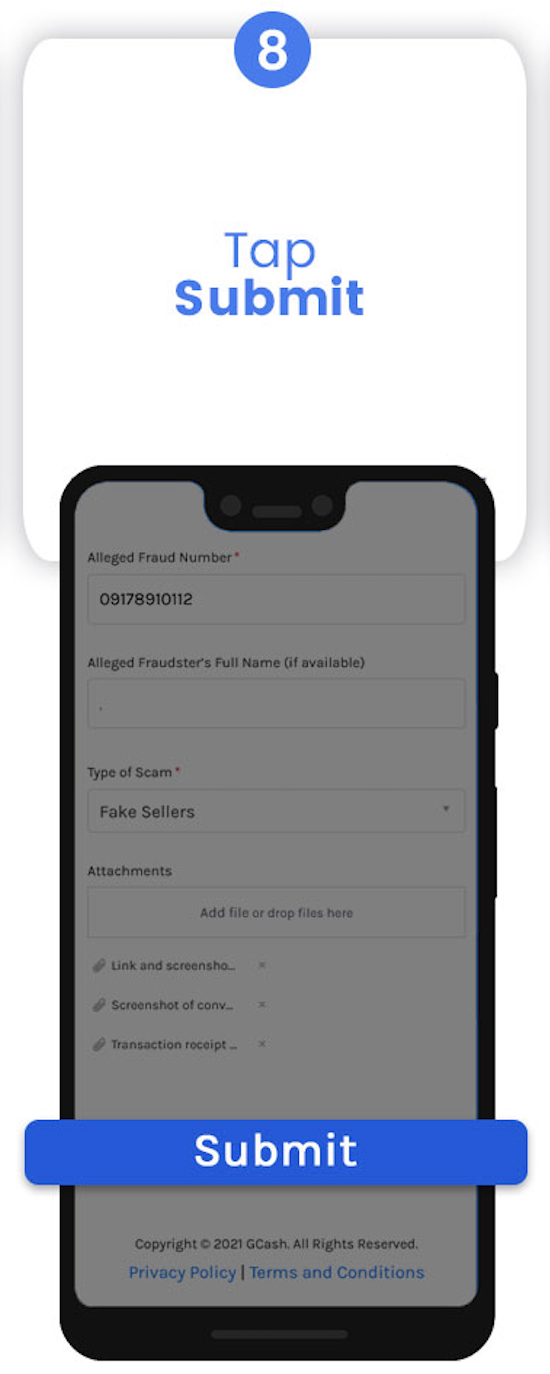 STEP 9: Secure a police report indicating the GCash wallet and name from your nearest police station. You will receive instructions on how to submit the police report to GCash after submitting the ticket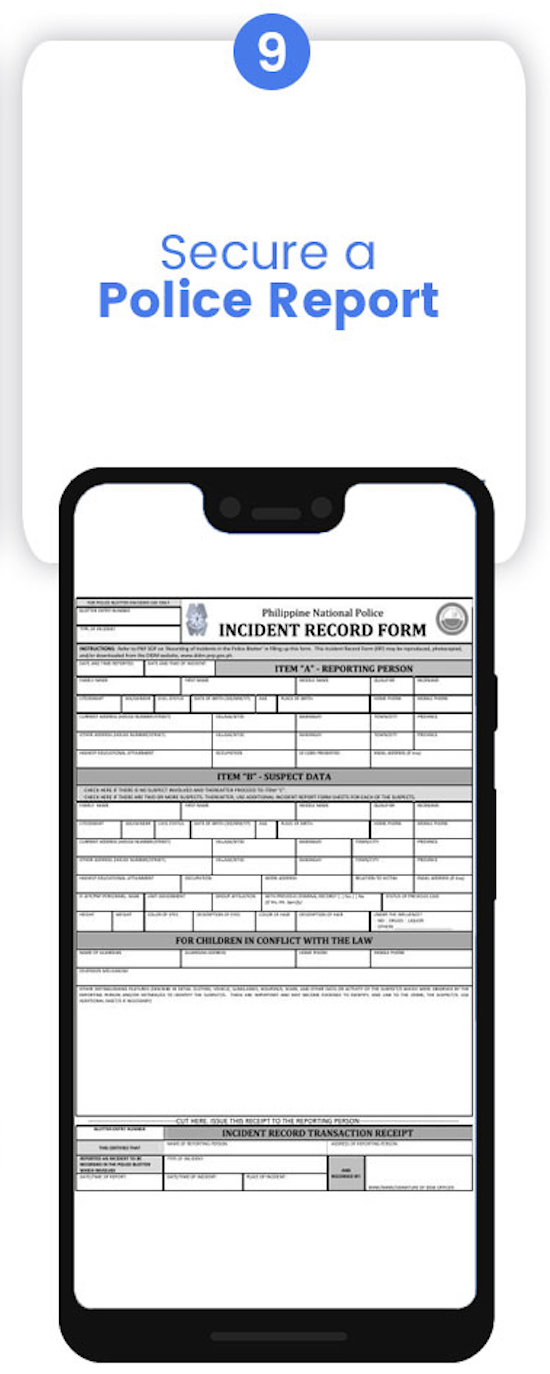 NOTES:
GCash will temporarily disable the disputed user's account for 72 hours after receipt of the ticket. GCash will permanently disable the account after receiving the police report.
Visit How do I keep my account safe? to know more about how you can keep your account safe