Fake sellers create social media pages and websites using stolen logos and images.
Here are some tips on how to spot fake sellers:
Fake online sellers have little to no account history because they create new accounts to continue their scamming activity even if they have been reported and blocked in the past.
TIP: When buying through a Facebook page, check the page transparency to see when the page was created.
STEP 1: Go to the Facebook Page of the Online Seller you wish to buy from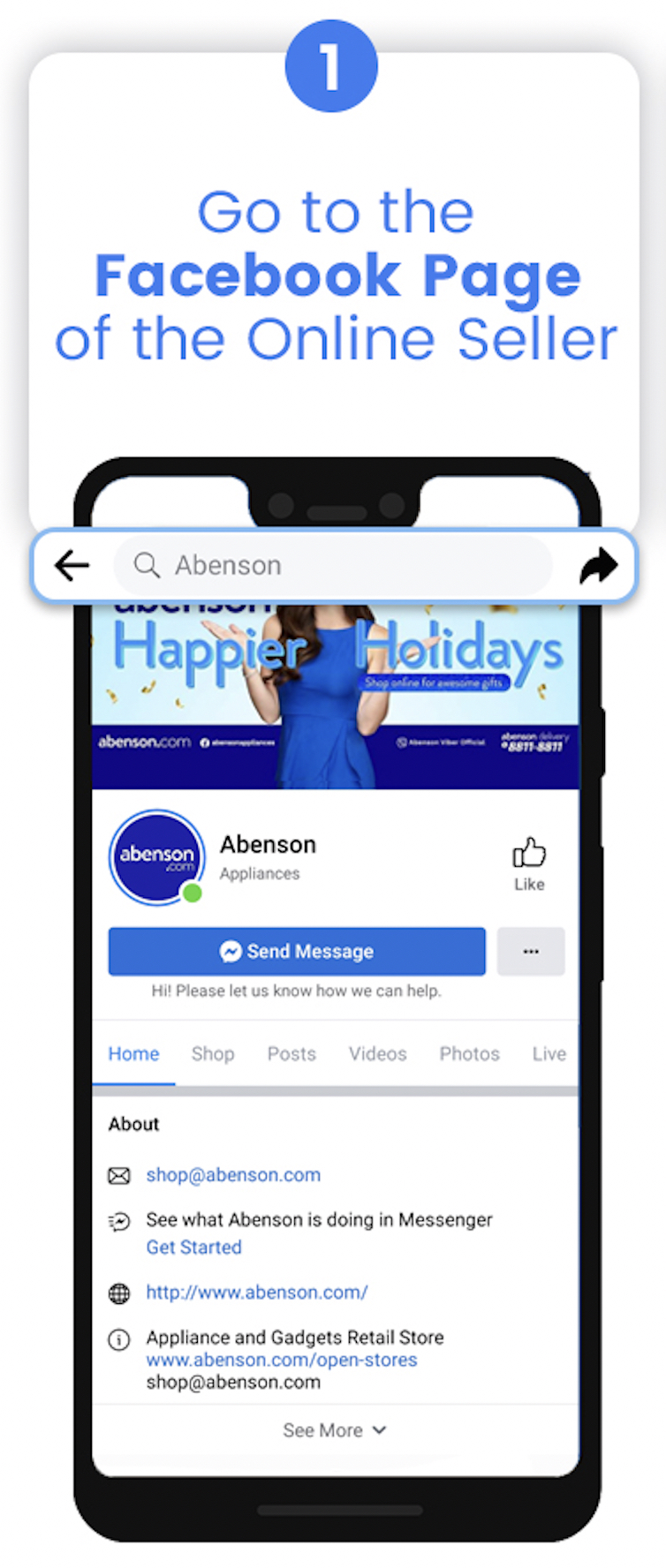 STEP 2: Tap See All under Page Transparency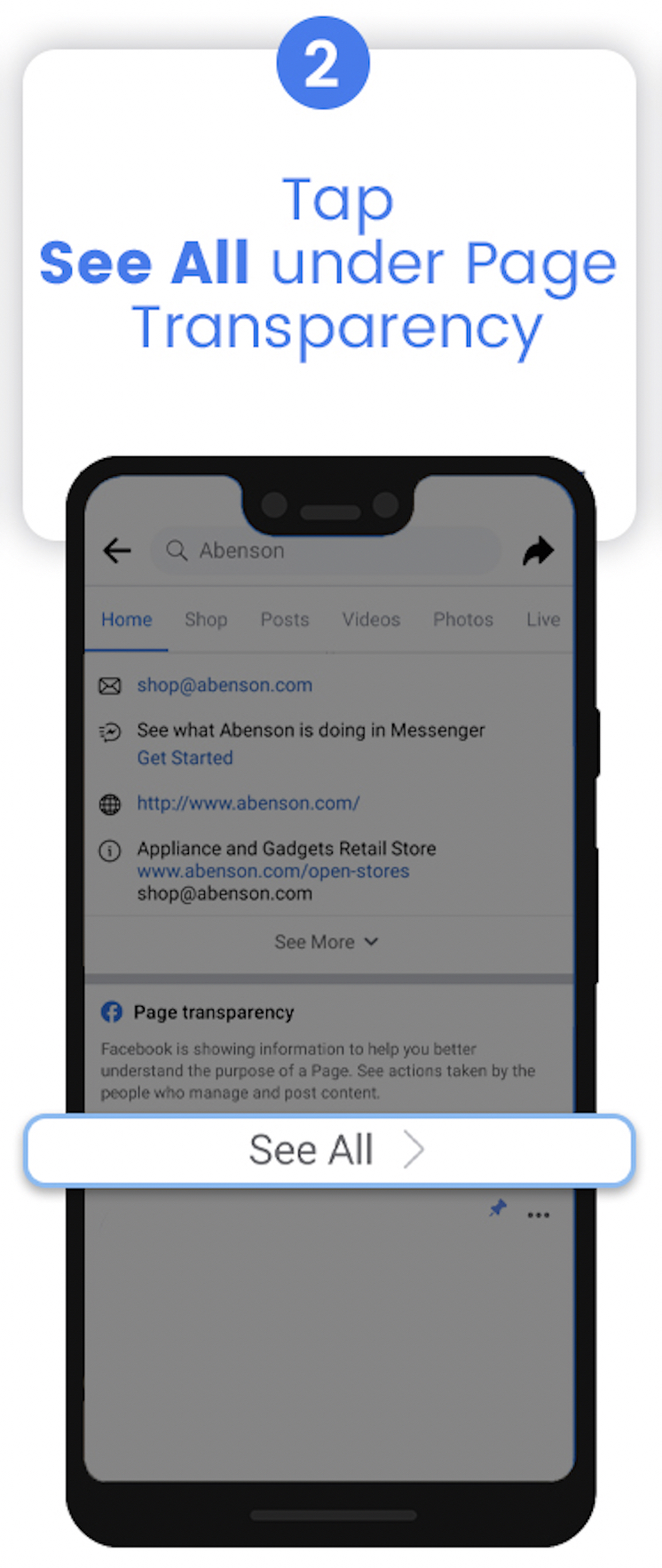 STEP 3: Check Page History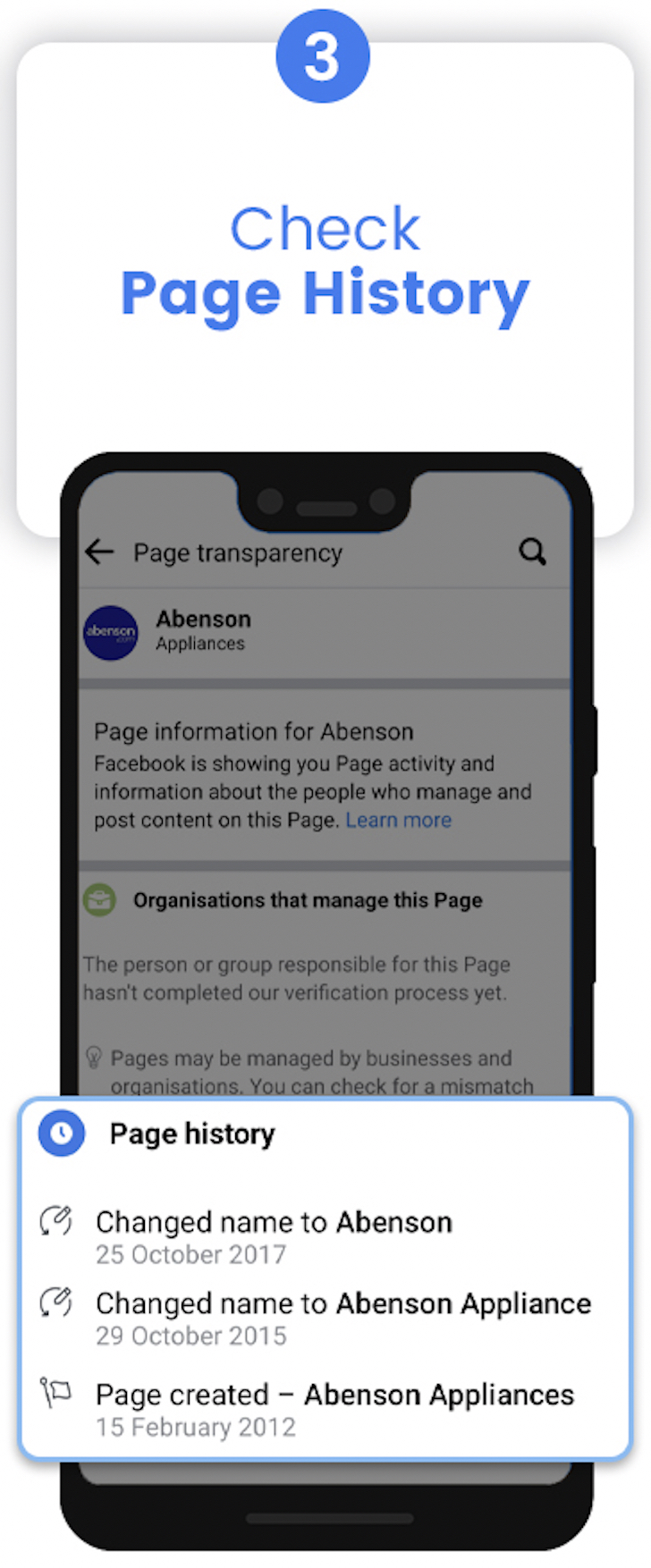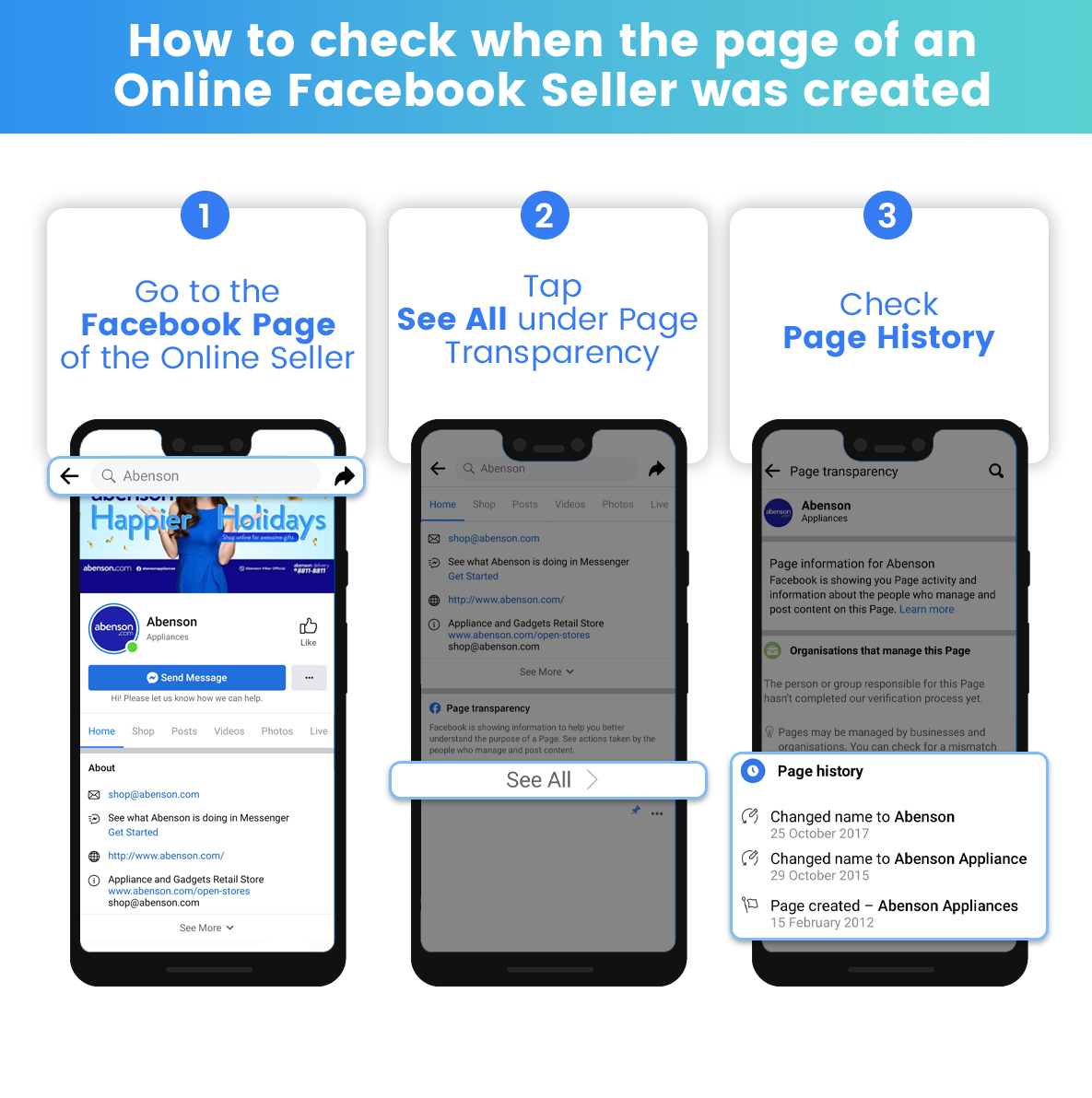 Fake sellers sell their products at very low prices VS the average market price. When in doubt, check the price with at least two more sellers selling the same product, and buy within the average market price.
Fake sellers insist on immediate full payment. Check the payment terms of the seller, and when possible, transact with those that give you the option to pay after the product or service is rendered.
How to prevent being a victim of fake sellers before making a transaction
Prevention is always the best way to protect yourself. Here are some tips on how to avoid being a victim of fake sellers before making a transaction:
Read seller reviews and check the following:

Dates on when the reviews were posted. If the reviews were created over a short period of time, these are fake reviews to immediately increase the seller's rating
Contains gibberish words or special characters. When this happens, this is a sign that the reviews were created by a bot
Profile of the users commenting. When there are generic names such as Juan Dela Cruz, John Doe, and Jane Smith or just contain numbers and letters, this means that these are fake accounts making fake reviews

If you are transacting with the seller on Facebook, search about the seller. Victims of fake sellers usually post about their experiences to warn potential victims.
STEP 1: Type the name of the seller or Facebook page on the search bar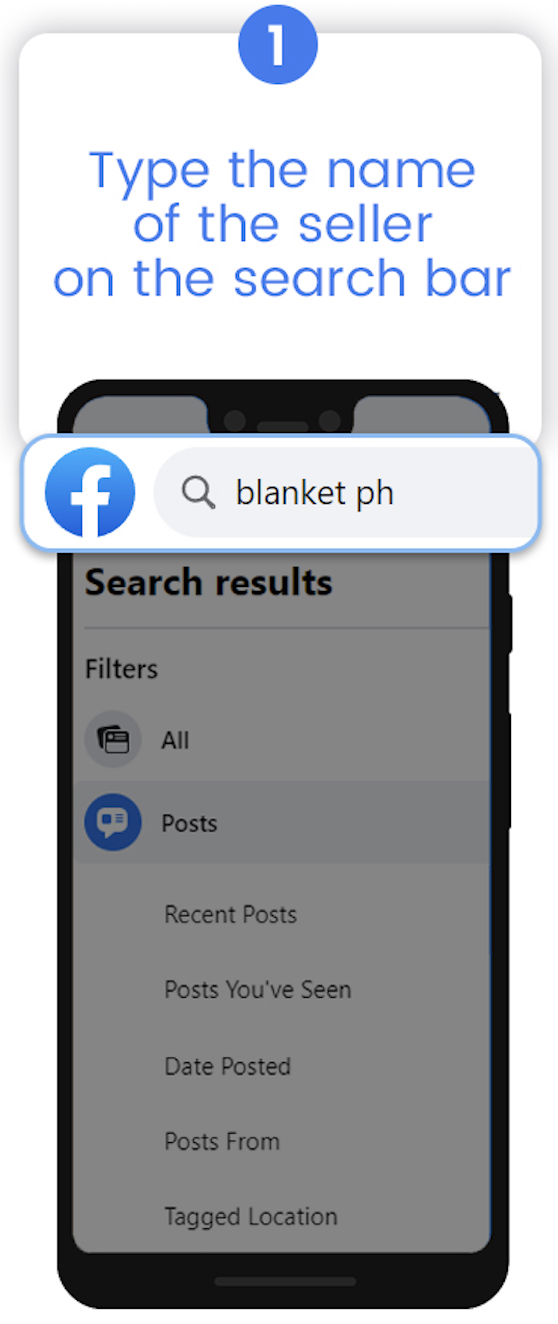 STEP 2: Tap Posts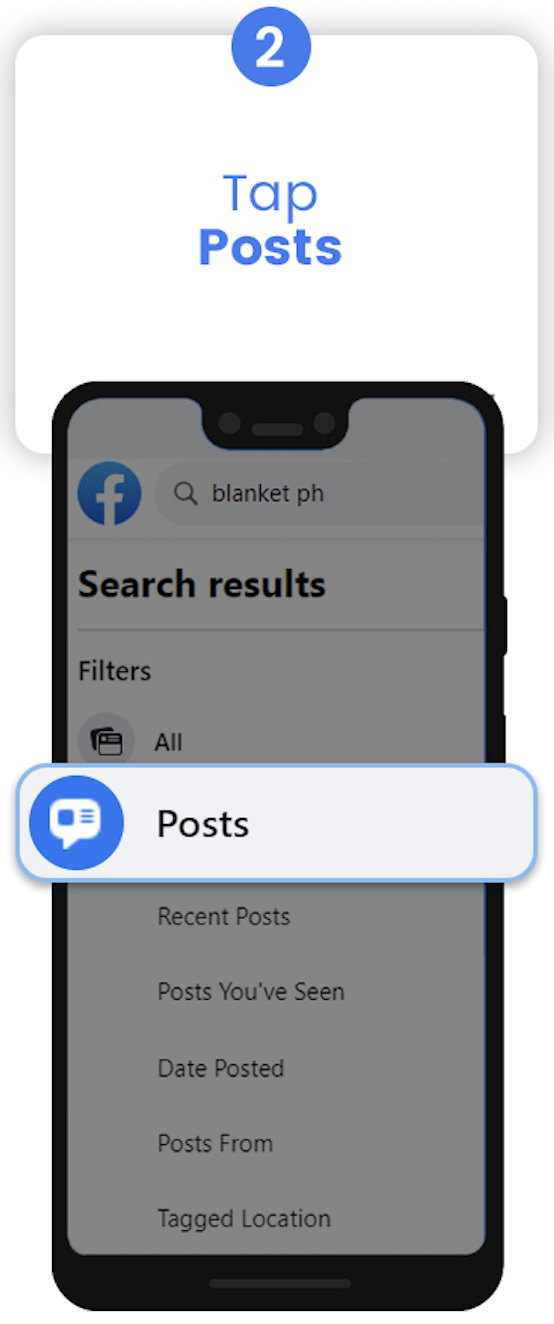 STEP 3: Check if there are posts by previous victims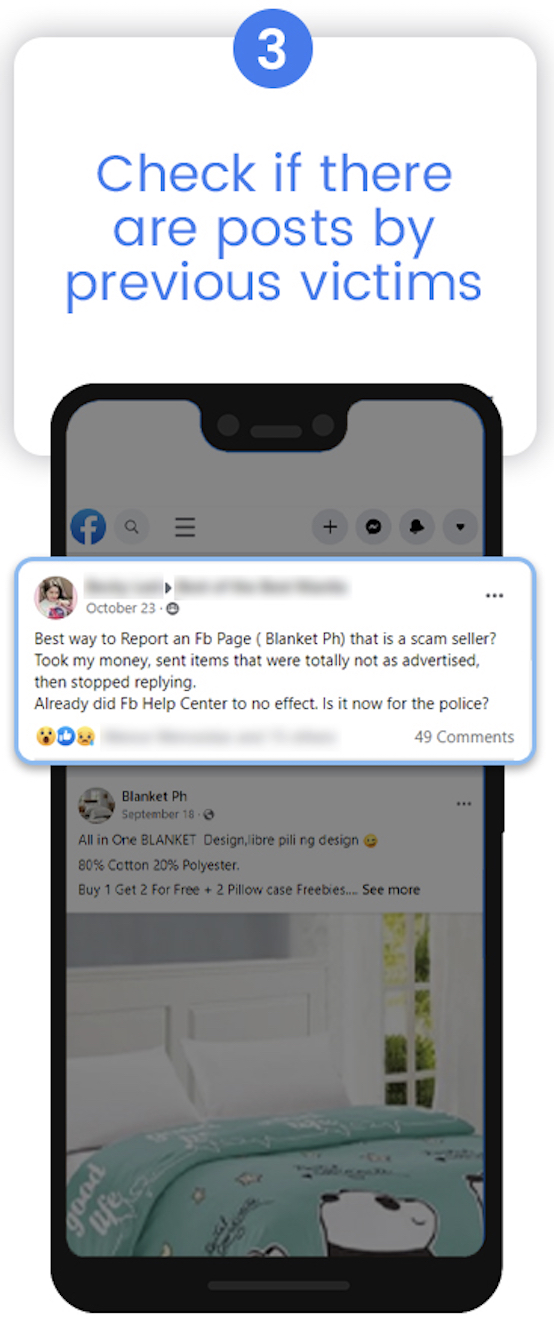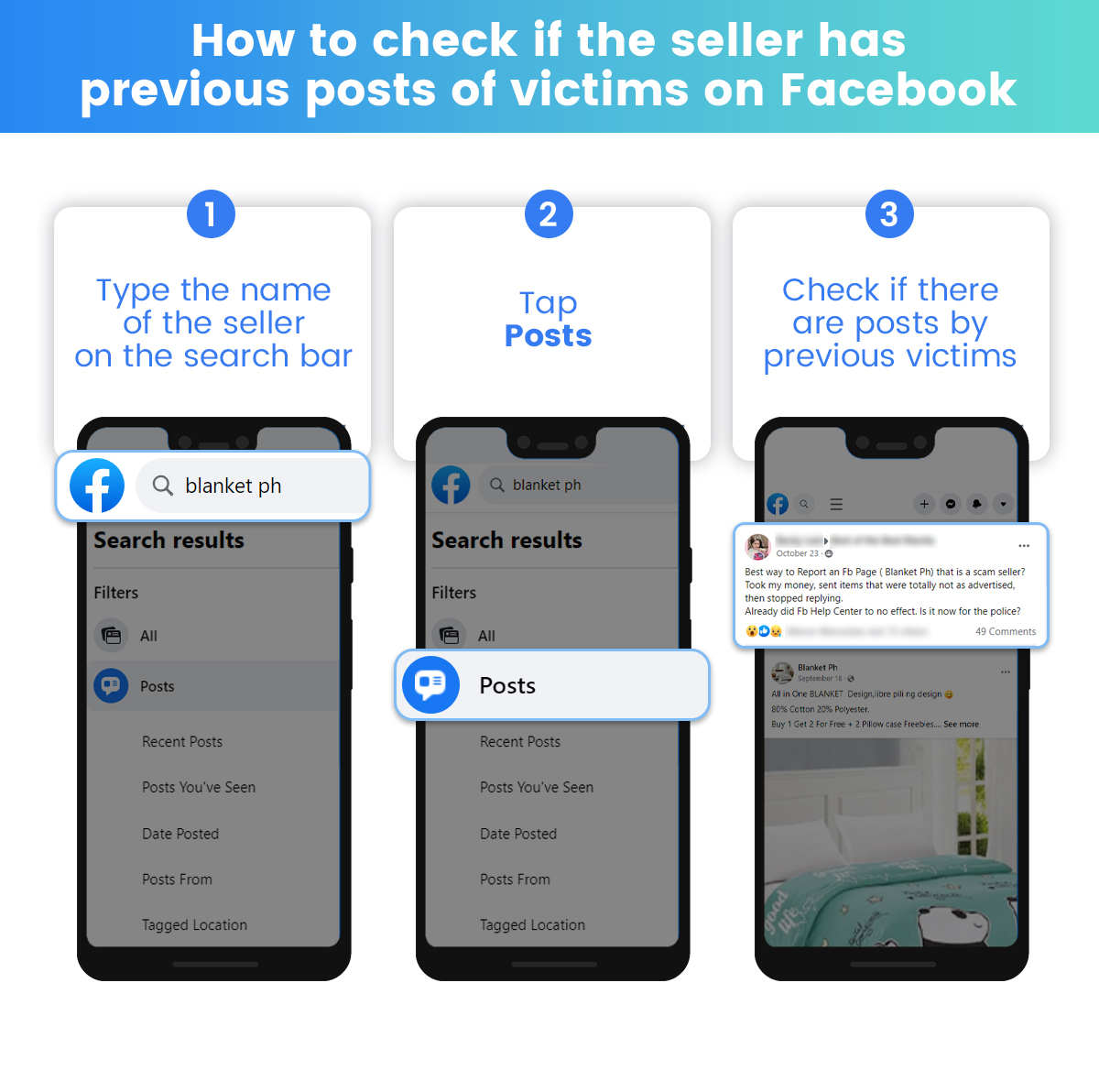 Know the payment terms. Transact with sellers that allow post-delivery payment.
Never share your MPIN or OTP. A seller asking you to provide these details is a sign that the transaction is a scam
How to prevent being a victim of fake sellers after making a transaction
After making a transaction, to be sure you are protected here are the important steps to take
Always take a screenshot of the payment transaction as proof of your payment
Prior to the delivery:

Ask the seller to provide a picture of the item in real-time
Ask the seller for a picture of the item before it's given to the courier
Ask the seller for courier details as well as the tracking number
Ask the seller for their contact details

Ask for an official or acknowledgment receipt when possible