GScore is a score that reflects how active you are when using GCash and/or if you are paying your GCredit loans on time. Your GScore is computed based on the different activities you do in the app such as your maintaining a healthy wallet balance, Bills Payment and GCredit Payment.
Your GScore is the primary basis for you to qualify to use our lending products such as GCredit and GLoans*.
*GLoans is only applicable for eligible customers. To find out if you're eligible for GLoans, open your GCash app, tap "Show More" and look for the GLoan icon under Financial Services.
All GCash users have a GScore, which is a score that reflects how active you are when you use GCash.
Having a high GScore gives you access to GCredit. Visit How can I apply for GCredit? to learn more:
Here are some tips on how to maintain and increase your GScore. Make these a regular habit because your GScore is a reflection of your GCash activity:
Verify your account. Fully verified users gain access to a wide range of services in the GCash app. All you need is a Valid ID (not expired) and a selfie.
Visit How do I get Fully Verified? to learn how to fully verify your GCash Account.


Cash in regularly. Keep a healthy wallet balance and fund your GCash account by cashing in regularly to improve your GScore.
To find out different ways to cash-in, visit How to Cash In


Always use GCash for your transactions. Keep transacting with GCash by using your GCash Account for your transactions such as Pay via QR, Buy Load, and Pay Bills.
Invest in GInvest frequently. Grow your money for as low as P50 and gain access to the products of the country's most trusted investment companies.
Find out how you can apply for a GInvest Account by visiting How can I apply for a GInvest Account?
Make GSave deposits regularly. Save for your future with GSave. Grow your savings quickly and enjoy a 2.6% interest rate with any amount you deposit.
Visit How do I register to GSave? to learn how to register for GSave
Where can I find my GScore?
Follow these steps to check your GScore:
STEP 1: Log in to your GCash account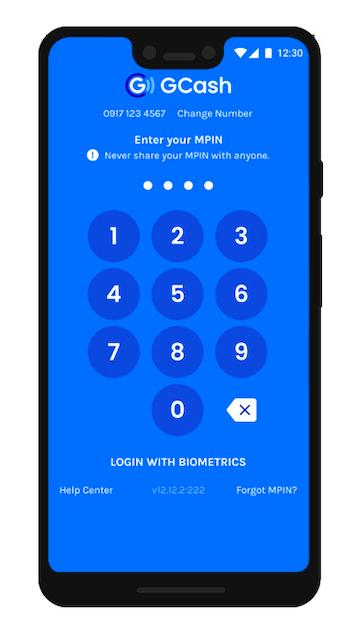 STEP 2: Tap Profile on the dashboard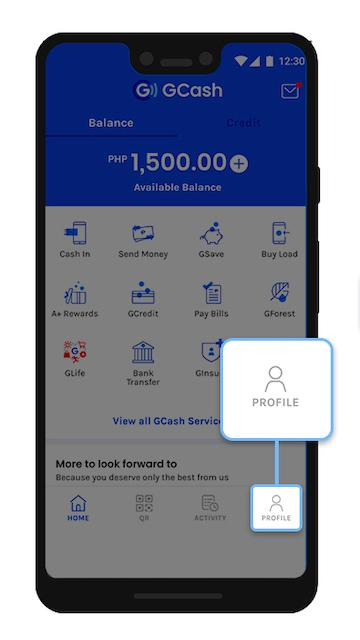 STEP 3: Tap GScore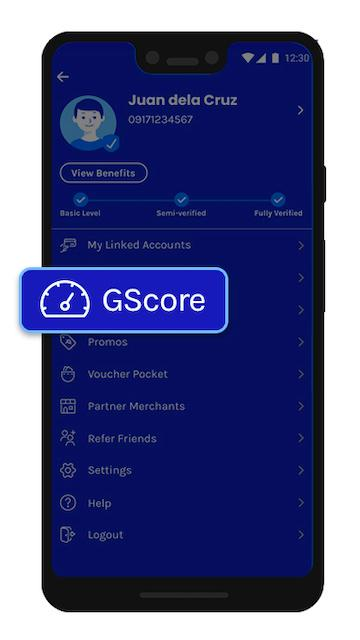 A screen will appear with your GScore. After reaching a specific score and meeting certain criteria, you will be able to unlock GCredit. To find out how you can unlock GCredit, visit How can I apply for GCredit?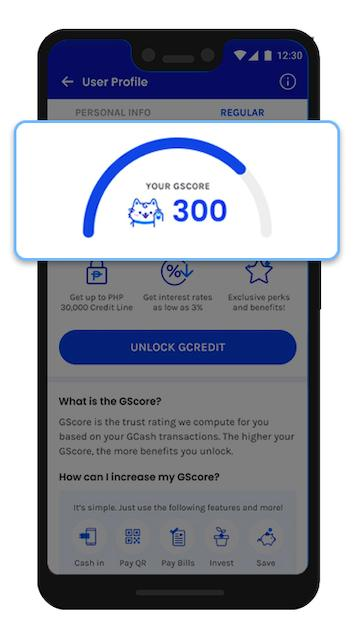 Here is a summary on how you can find your GScore if you haven't used GCredit: