A+ Rewards offers global rewards, digital incentives, and exclusive services under the collaborative efforts led by Ant groups and its global partners. This feature is only available for Fully Verified GCash users.

You can claim free vouchers or buy discount vouchers for your favorite restaurants, stores, mobile games, e-commerce shops, and digital subscriptions. Follow the steps below to buy or claim free vouchers in A+ Rewards: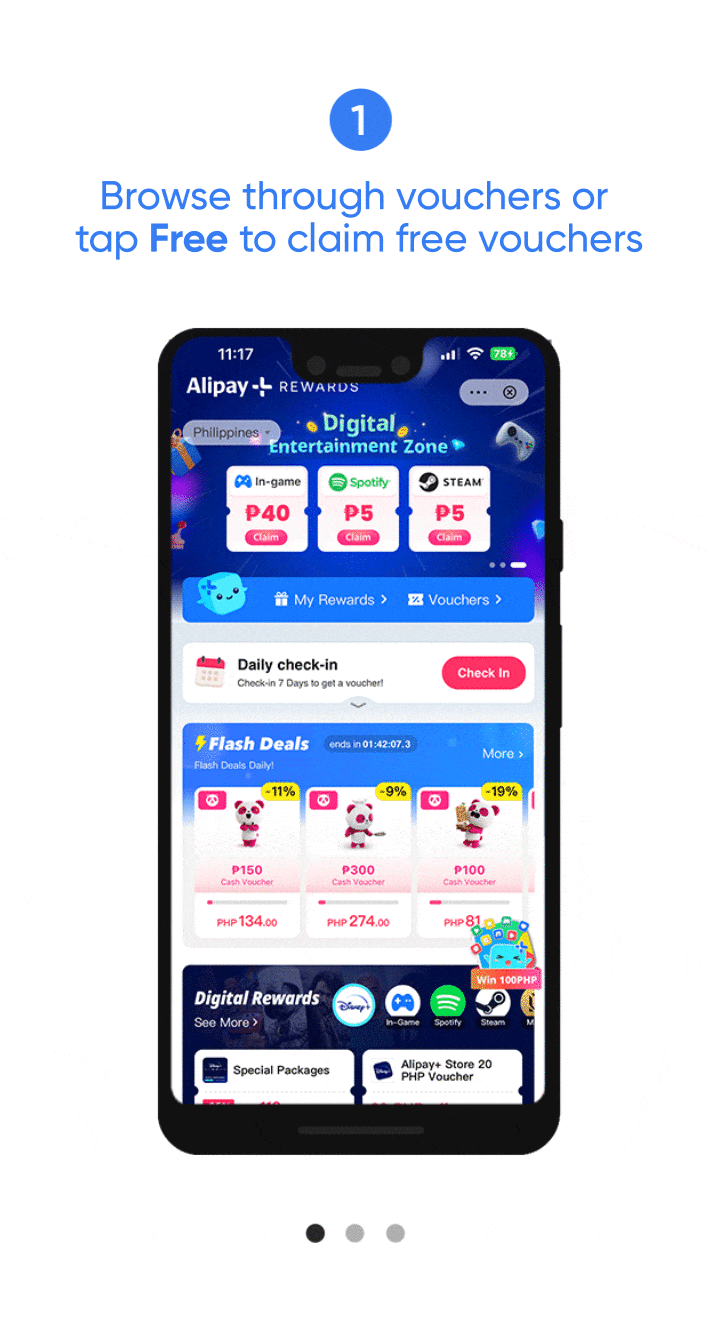 Tap A+ Rewards on the GCash homepage
Browse through voucher categories or tap Free to claim free vouchers
Select your preferred voucher, then tap Buy Now or Claim Now to redeem it
If you're buying a voucher, you will be redirected to confirm your payment
Tap My Rewards or Vouchers on the A+ Rewards homepage to view all your vouchers
Encountered an issue with A+ Rewards?
If you're unable to redeem vouchers or if you encounter any payment issues, please contact A+ Rewards customer care directly by following the steps below:
Tap My Rewards on the A+ Rewards homepage
Tap the headset icon on the upper right corner
Browse articles, chat, or submit a ticket