Here are the things you must know about GCredit Interests.
How do I compute for interest?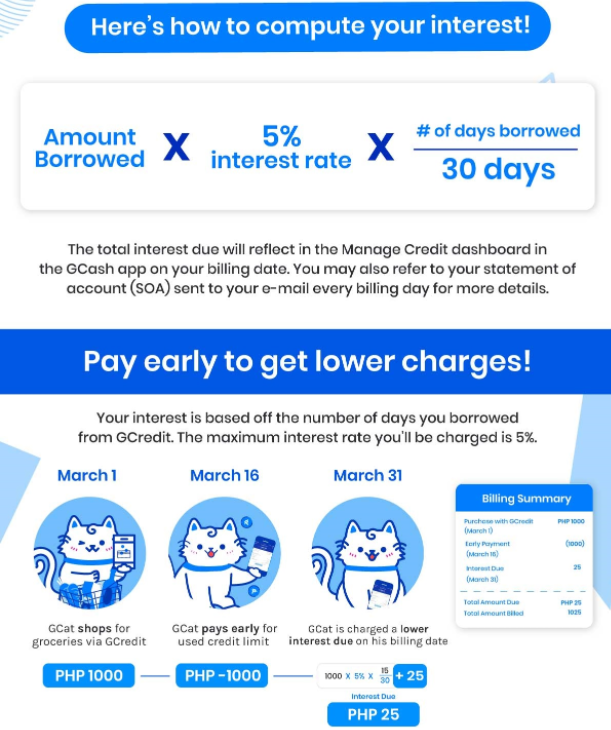 When does interest apply?
You will be charged with interest a day after your purchase date onwards. No interest will be charged if you purchased and repaid your transaction amount on the same day. Interest fees for GCredit are pro-rated which means that you get to enjoy lower interest the earlier you pay!
When can I see my total interest due?
On your billing date, you will see the total interest due in the Manage Credit dashboard in the GCash app and in your Statement of Account (SOA) sent to your e-mail address
Where can I see my total interest?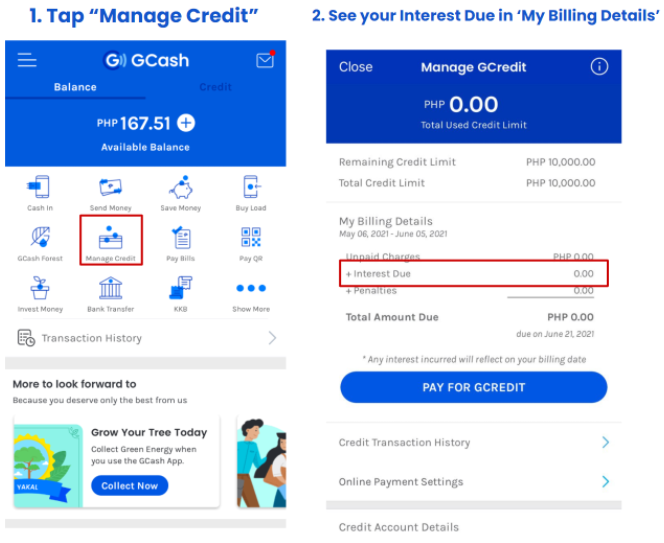 Via Statement of Account (SOA)