Important Update: This new feature will be available on September 7, 2021 at 12:00nn
Reminder: PIN update should be done inside the GCash App. GCash Representatives will never ask for your MPIN and OTP. Click here to check our official GCash Support Channels.
When you have already set up a 6-digit card PIN for your GCash Mastercard, you can proactively change it within the GCash App or by contacting 2882 if you do not have the App installed on your phone. We encourage users to regularly update their PIN for security purposes.
Follow these steps below:
1. Log in to your GCash account, then tap on Profile at the bottom right of your screen.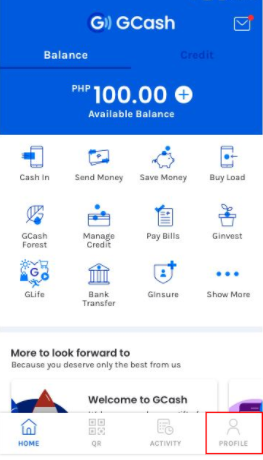 2. Tap on My Linked Accounts > GCash Mastercard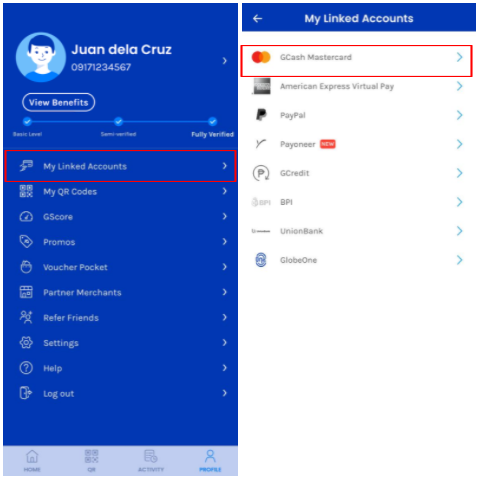 3. Select a GCash Mastercard account then tap Reset Card PIN.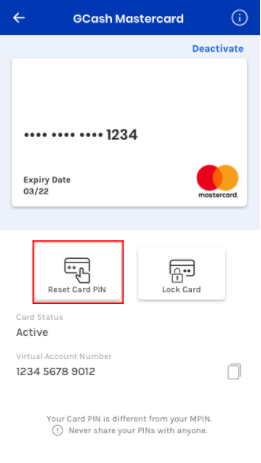 4. Enter your new 6 digit PIN. Input the same PIN on the next line to confirm.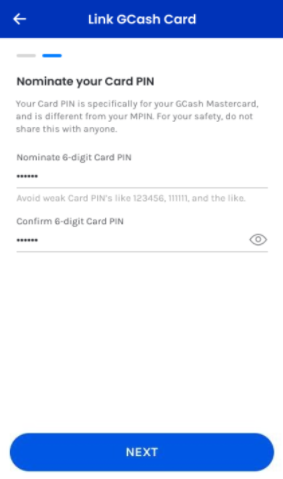 5. A prompt will appear to confirm that the PIN set up is successful.