Net Asset Value Per Unit or NAVPU is the unit price of a fund. The product provider computes it by dividing the fund's overall value by the total number of units the fund has. It may increase or decrease daily, depending on the fund's performance in the market.
When viewing a fund, you will see the NAVPU here: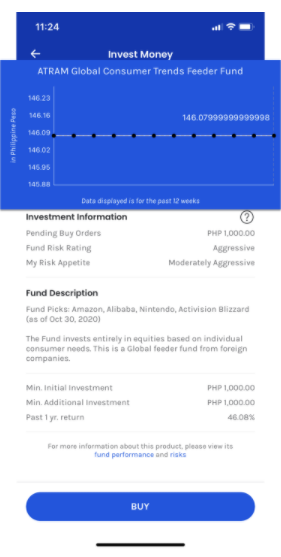 Interested in investing in funds on the GCash App? Learn more or register to GFunds now!