You can earn energy when you do transactions in the GCash App that help reduce carbon emission.
It can start from something as simple as walking, buying at least Php100 load, doing bank transfers, paying bills because through cashless transactions, you are able to save paper or reduce carbon emissions from traveling.
Here are the GCash transactions which can help you earn energies and their corresponding limits per month: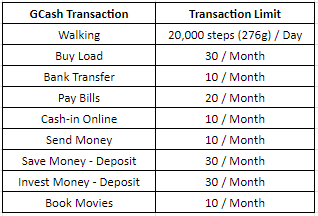 There are also collaborative efforts with several GCash partners. To find out more about how you can earn energy with them, visit GCash Forest Collaboration.