Add scheduled bills payments and favorite billers
Pay bills easier and faster by scheduling bills payment or saving your preferred billers. You can schedule or save up to five (5) maximum billers for free from our list of Partner Billers. This is only available for Philippine users.
Schedule your bills payment
Note: Before scheduling your bills payment, please make sure to have sufficient balance in your account by 12AM. If you cash in the middle of the day, or if your scheduled bill payment fails, the scheduled bill payment will automatically be canceled. You will need to process the bill payment manually in GCash.
Follow the steps below to schedule your bills payment: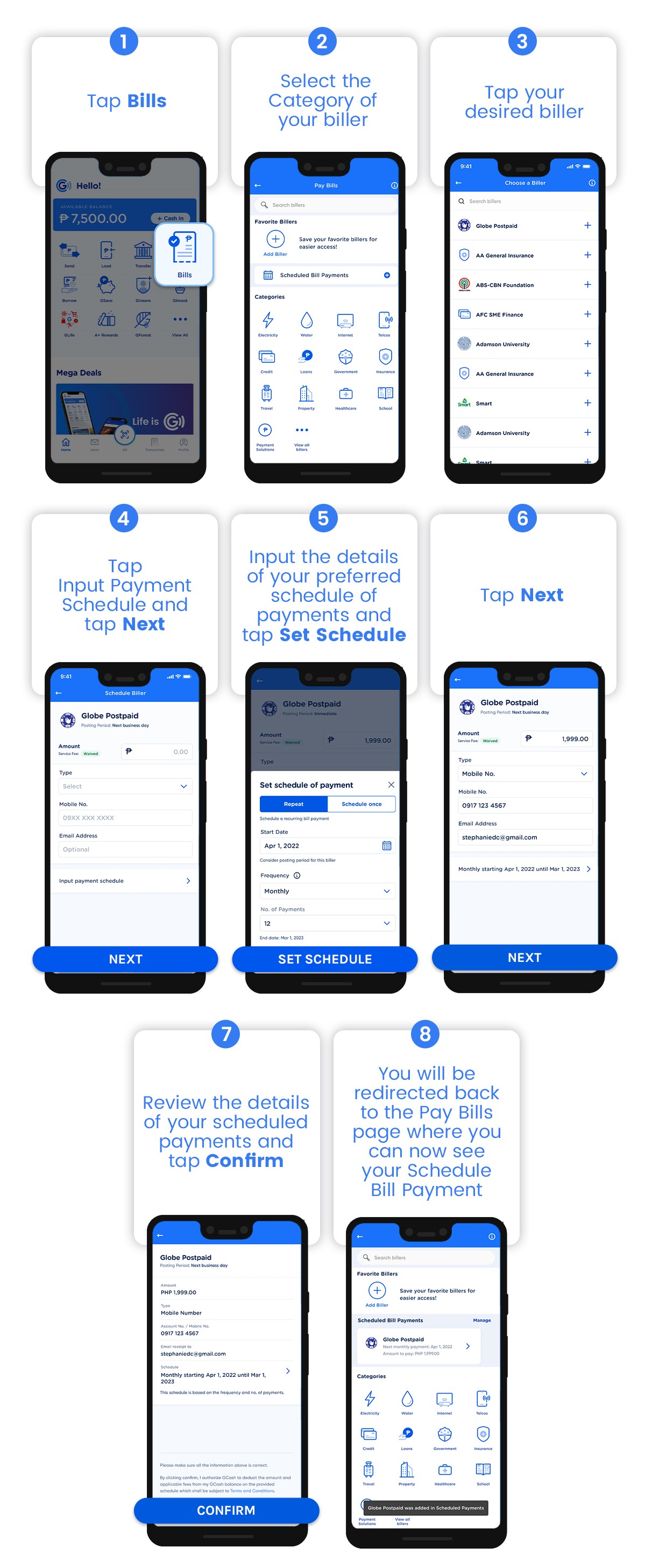 If you followed these steps, but can't schedule your payment, please try the following:
Recheck the number of scheduled payments you already have. You may only have a maximum of five
If you're still having problems with scheduling bills payments, click here to ask for help
Save your favorite billers
Follow the steps below to save a favorite biller for easier access each time you pay your bills:

If you followed these steps, but can't save your preferred billers, please try the following:
Recheck the number of scheduled payments you already have. You may only have a maximum of five
If you're still having problems, click here to ask for help