To see the list of current promos visit the promos page on the GCash website. You can also check out our social media accounts (Facebook, Twitter, and Instagram), or the GCash App.
Follow these steps to check for promos on the app.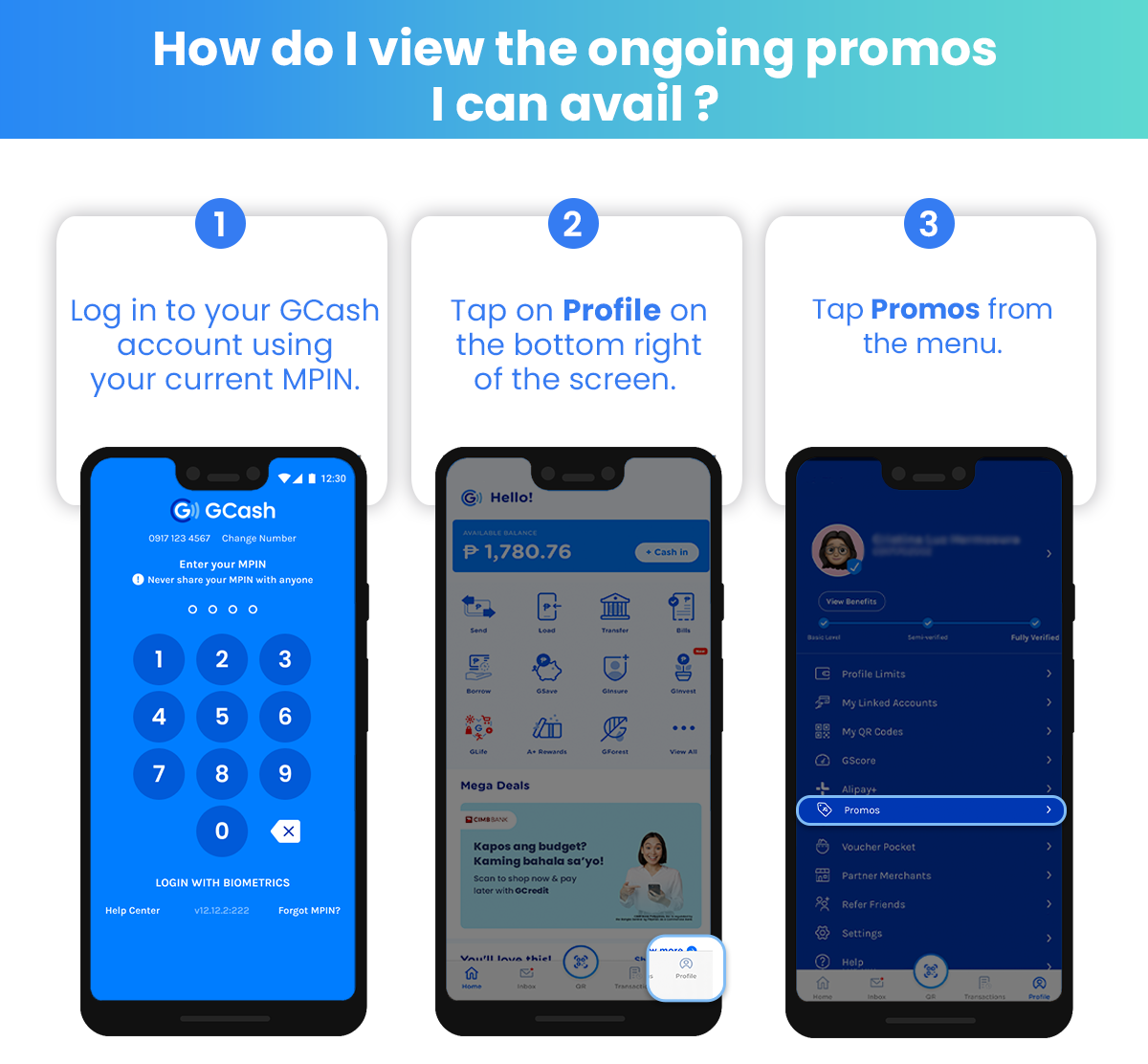 Note: You may also tap on a GCash banner on your dashboard to see the specific promo details right away.