Step 1. Tap "Proceed" to start the registration process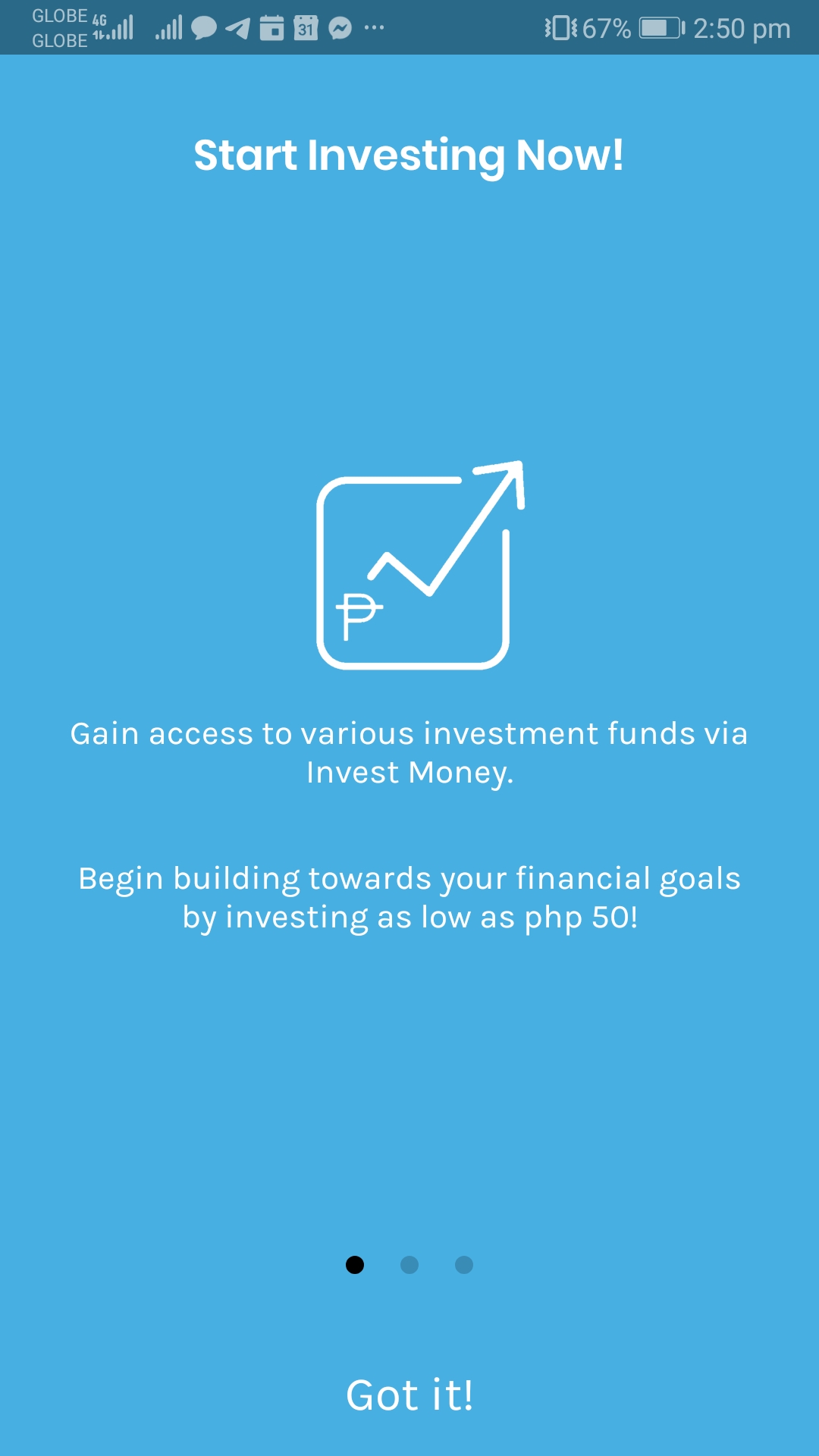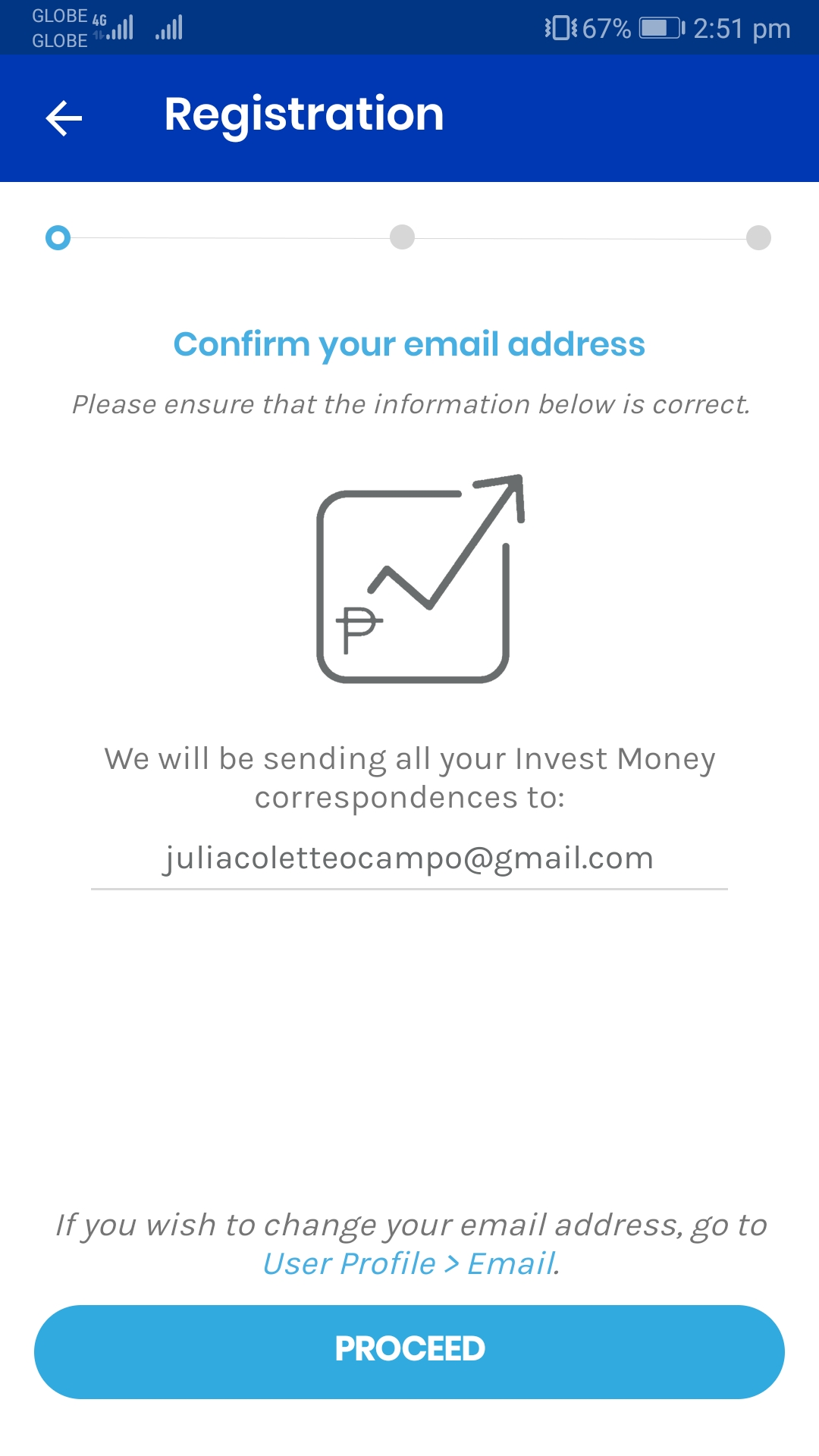 Step 2. Choose your answer via tapping on the option button.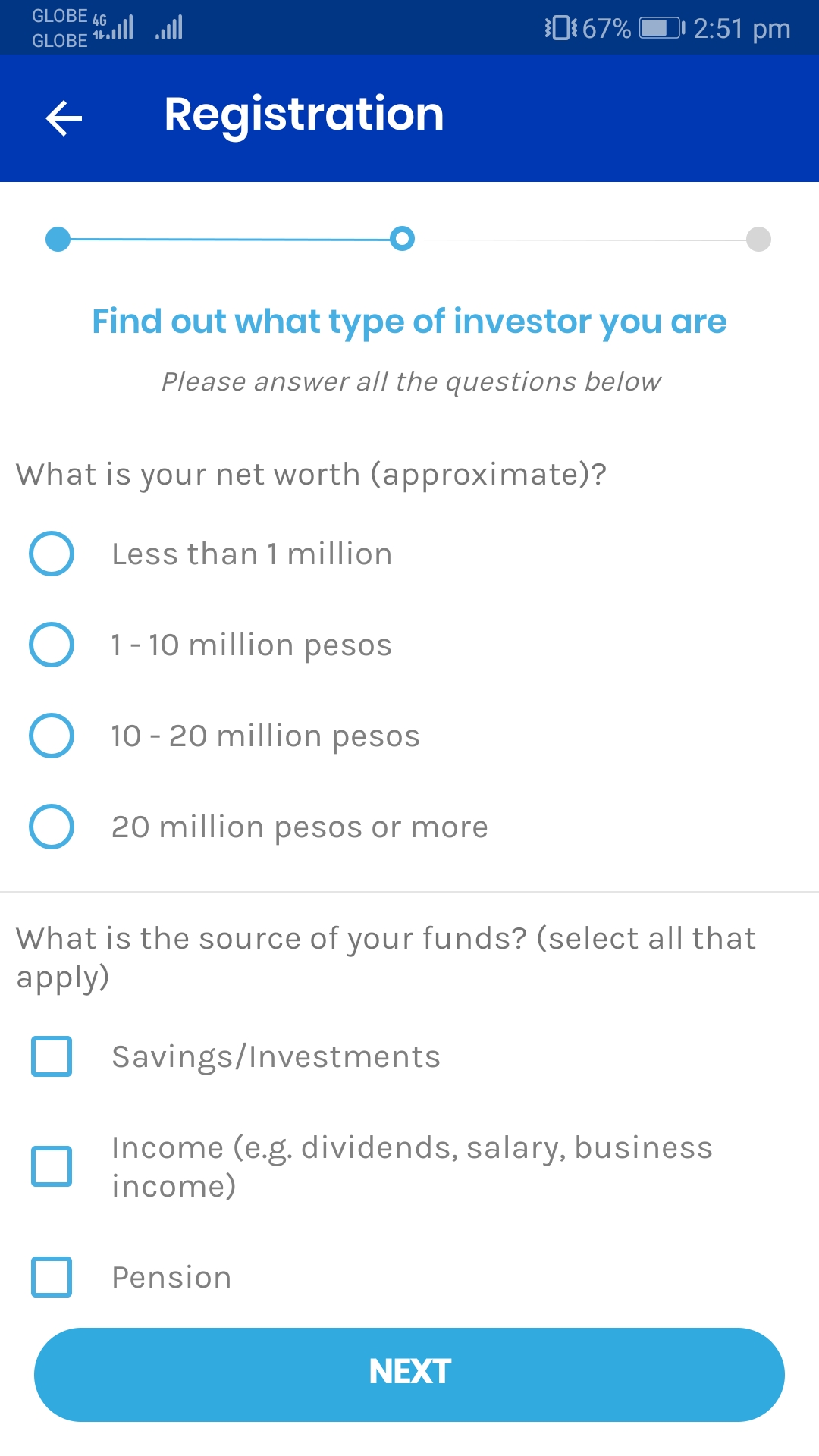 Step 3. Indicate if you are a U.S. Person, then read and tap the checkbox if you agree on our terms and conditions.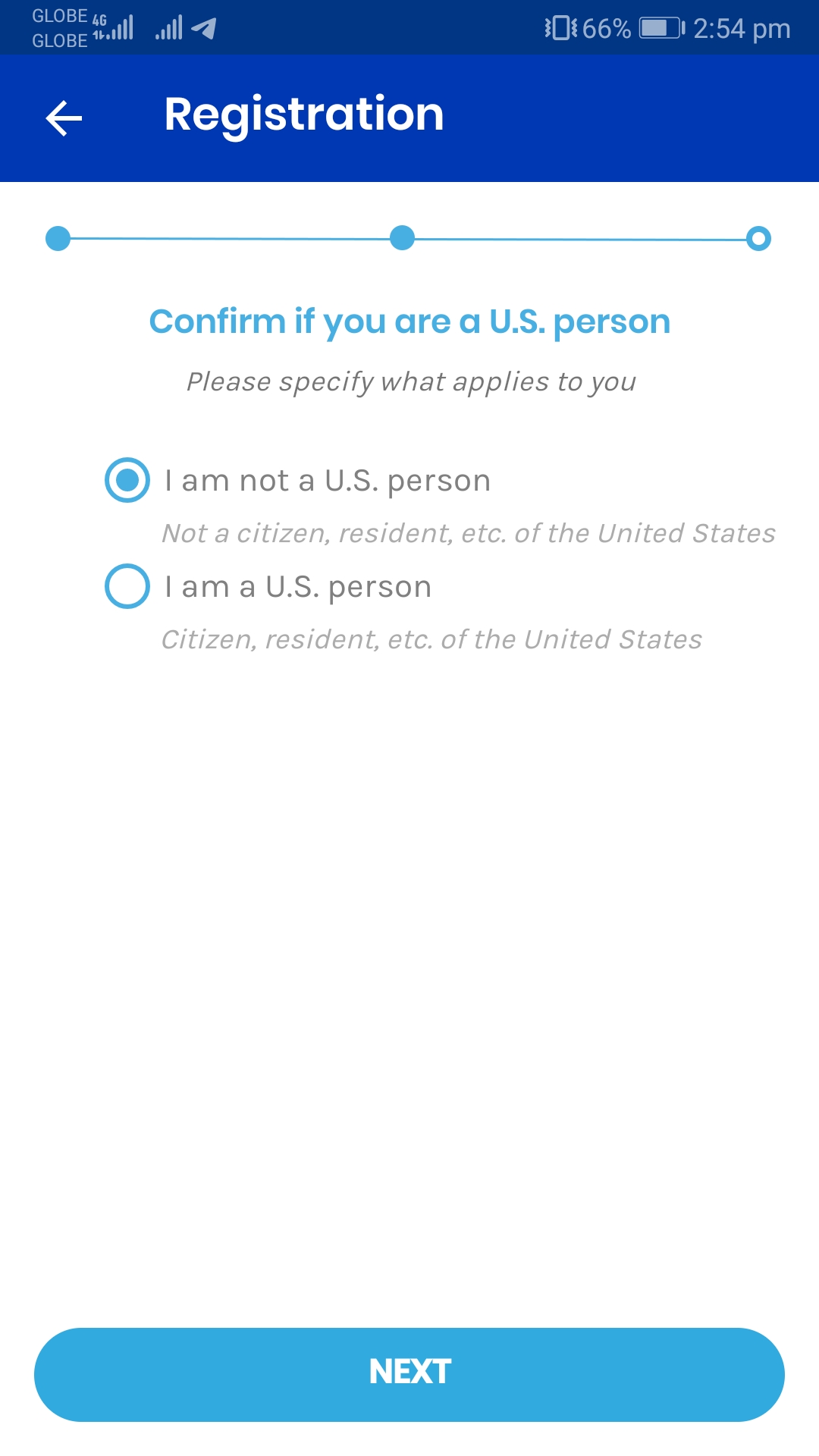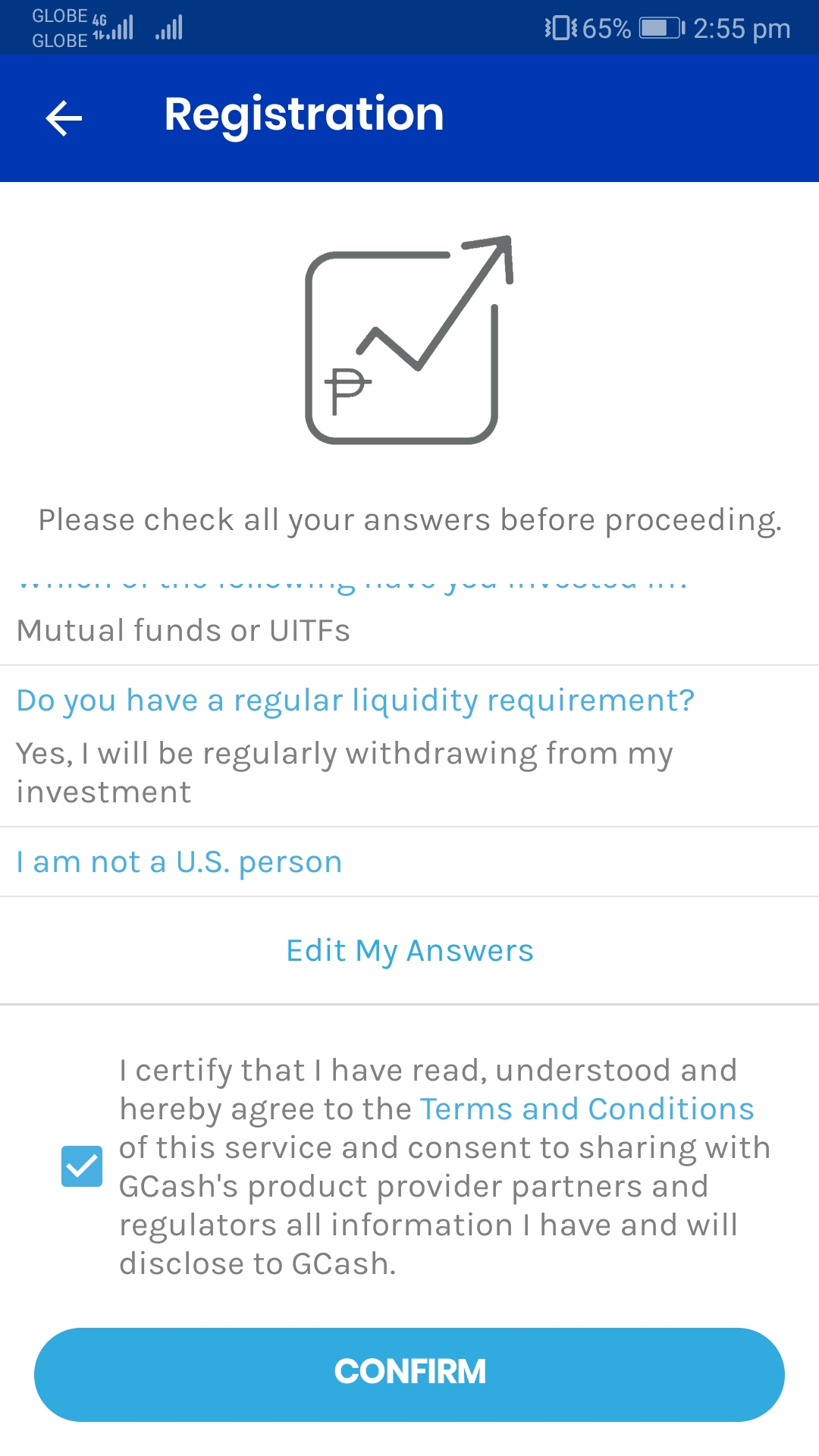 Step 4. Tap "Confirm" to complete your registration.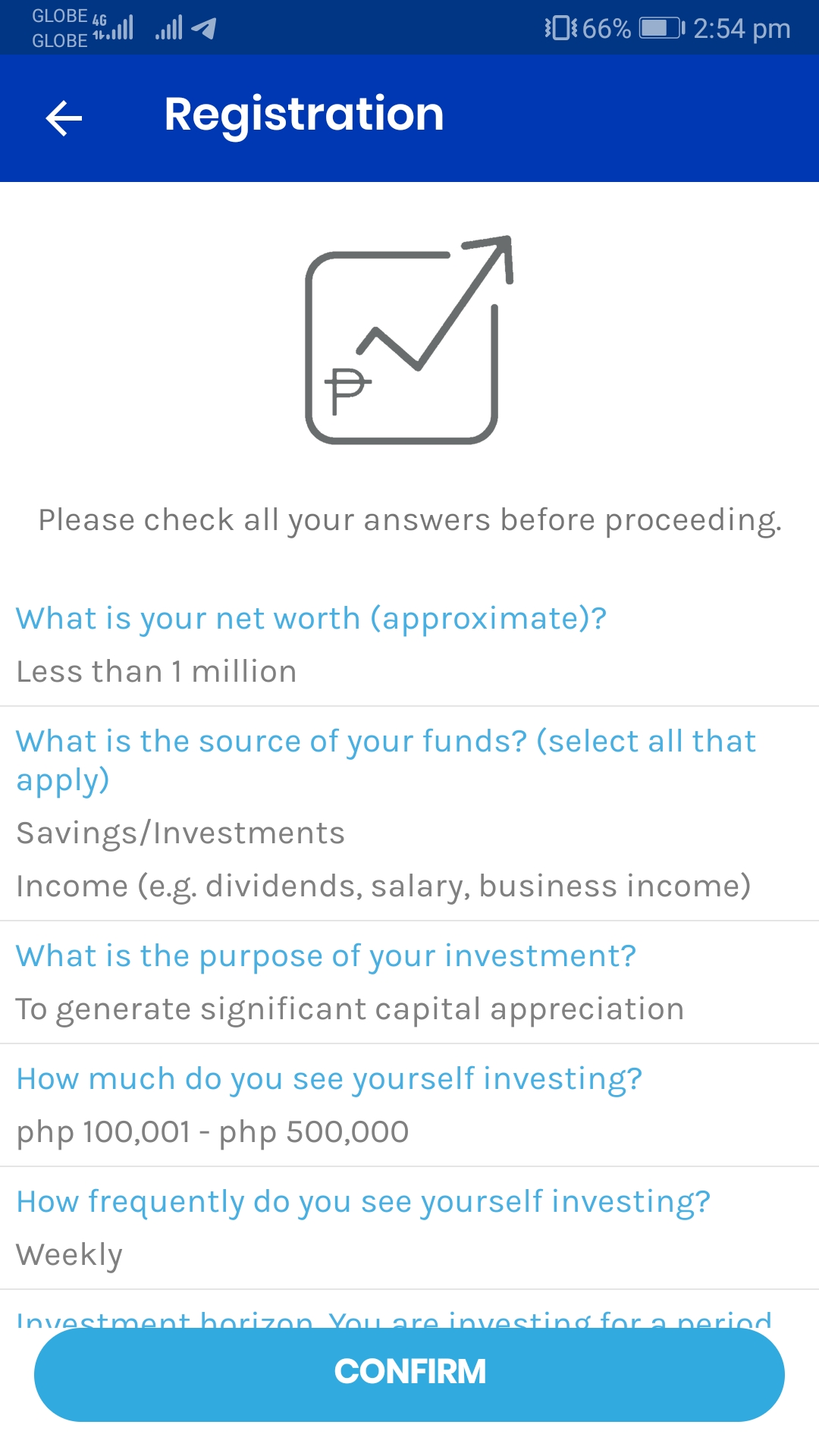 Step 5. GInvest User Agreement or Terms and Conditions will appear on the screen. Read through and confirm if you agree.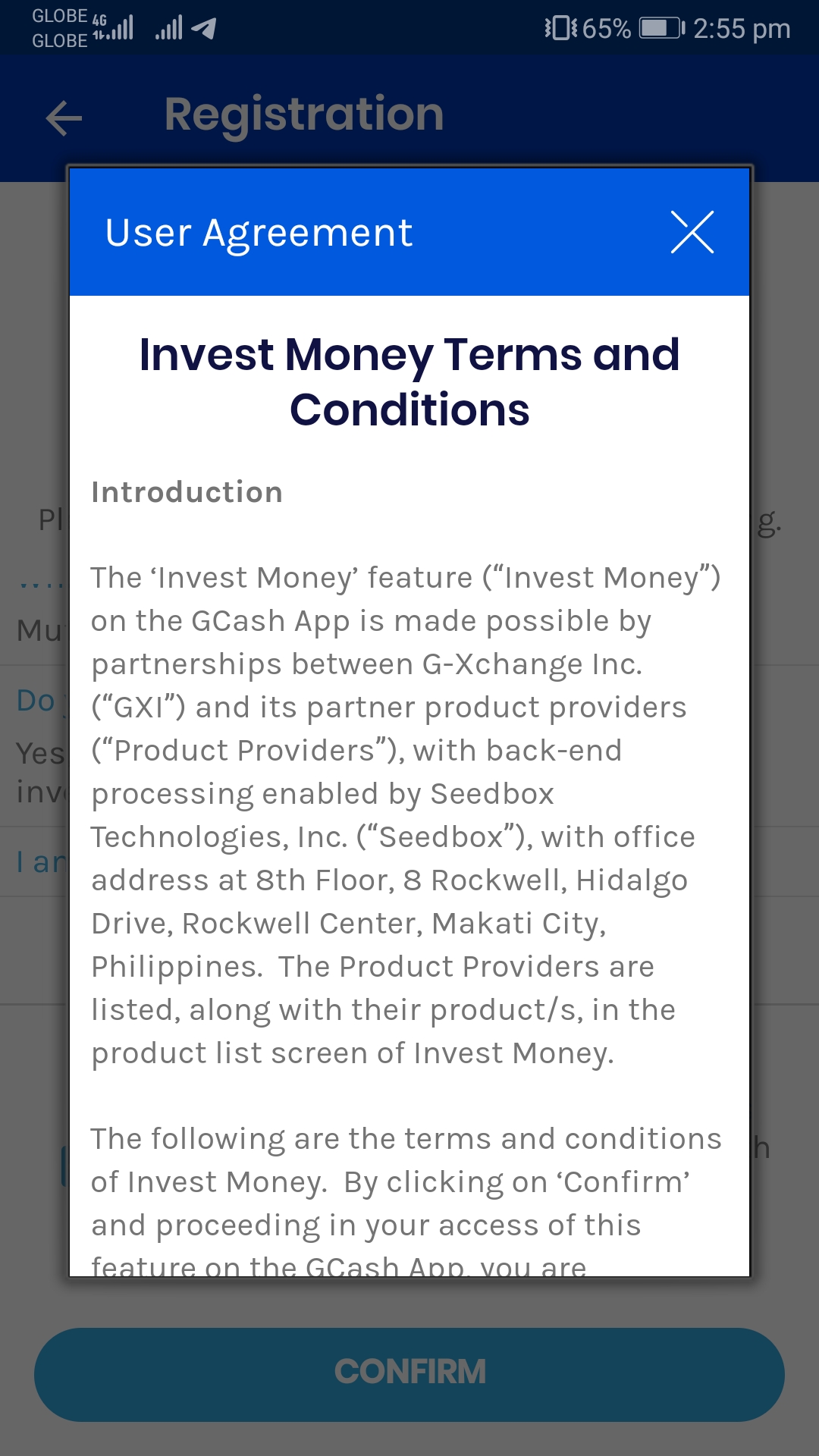 Step 6. If you agree, a confirmation page will be displayed with your risk profile assessment result. You have completed you registration!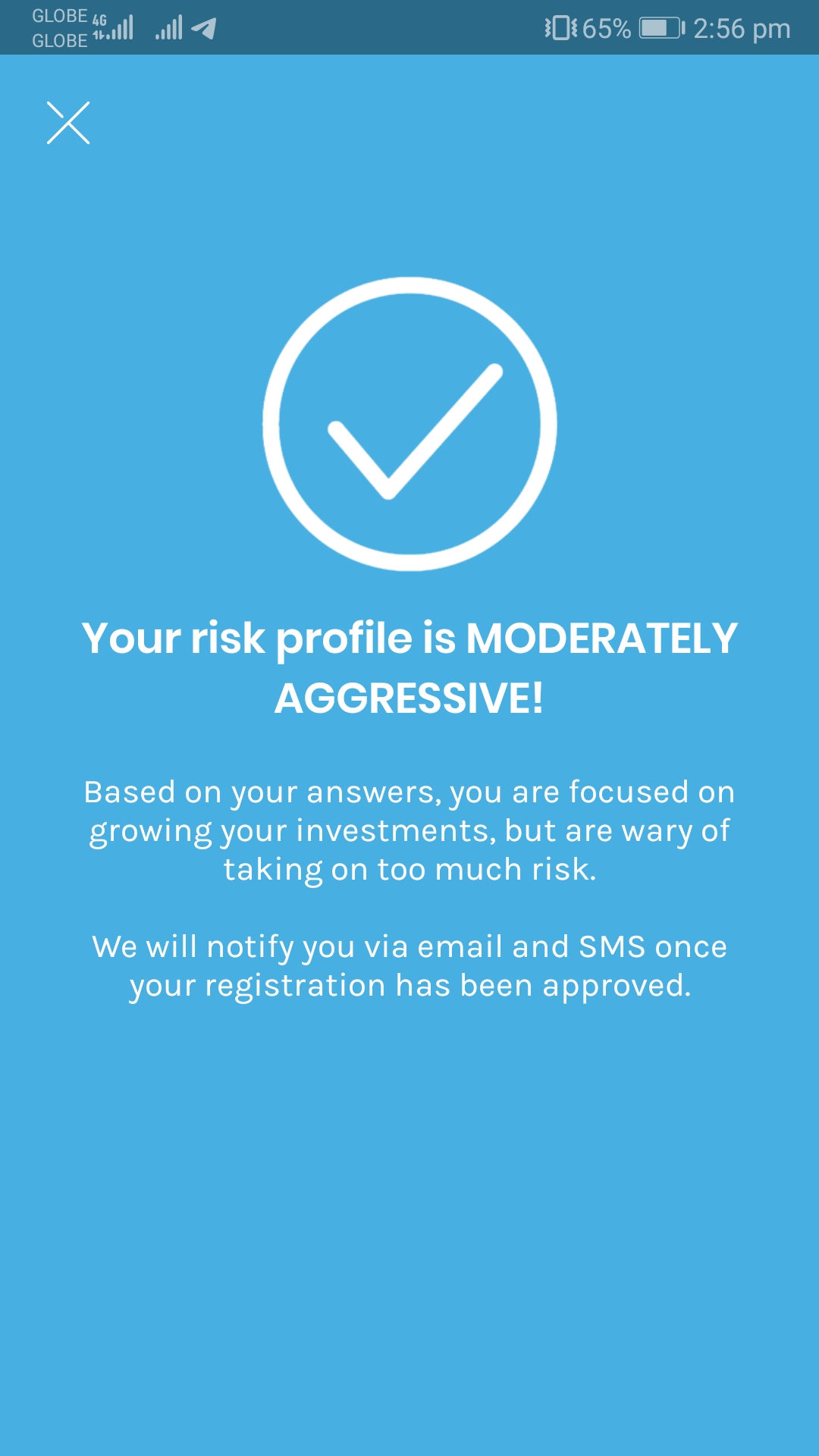 Step 7. You will then receive an email and a text message confirming your GInvest registration.