Get your GCash Mastercard from any of these channels:
1. GCash App
Note:
GCash MasterCard is only available to fully verified GCash users
GCash MasterCard costs Php 150 (+Php65 for delivery fee).
A customer is only allowed to avail a maximum of 3 Mastercards per month.
1. Applying for a GCash Mastercard via the GCash App
Step 1. Tap "Show More" on your GCash Dashboard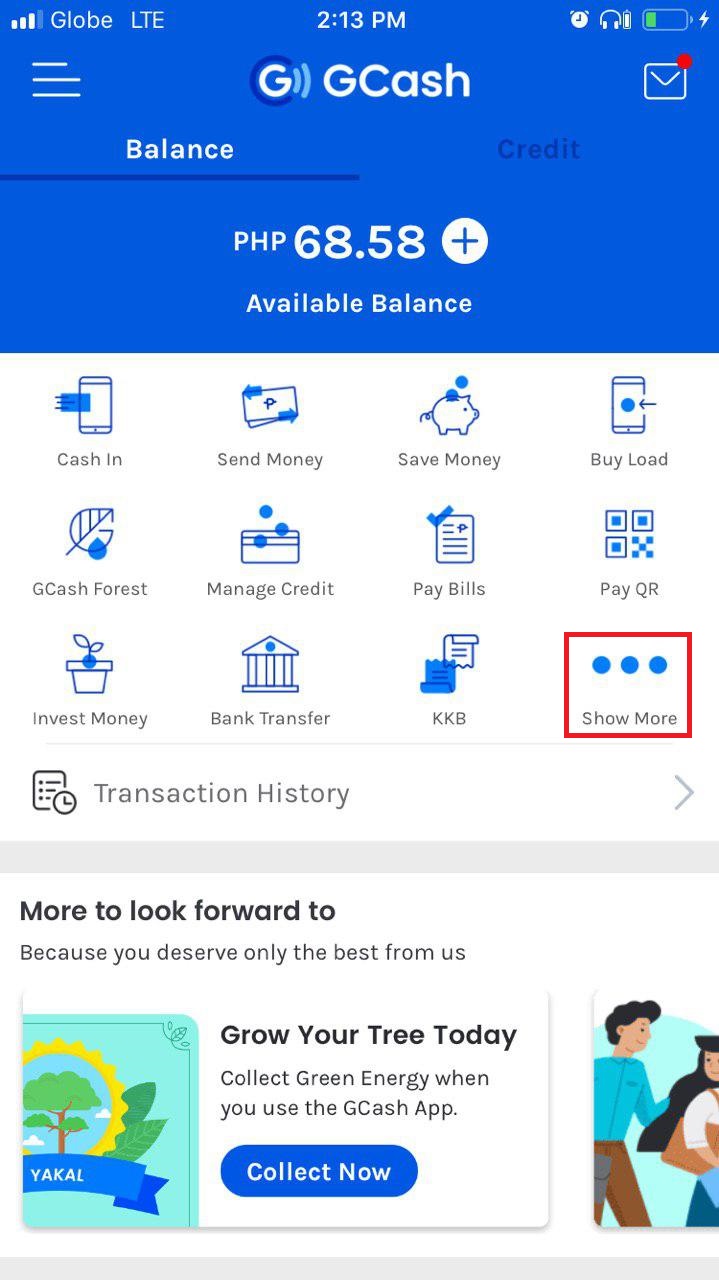 Step 2. Tap "Cash Out" under Fund Management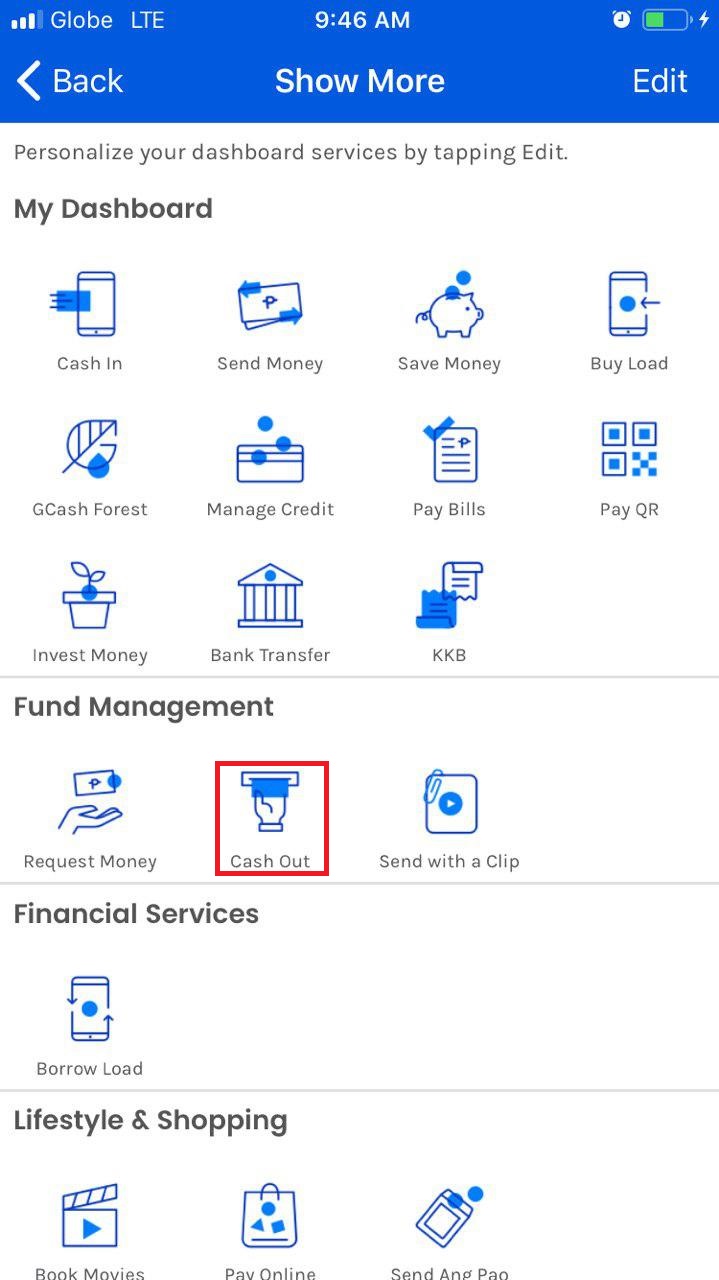 Step 3. Select "Deliver" then, fill up the order form to proceed.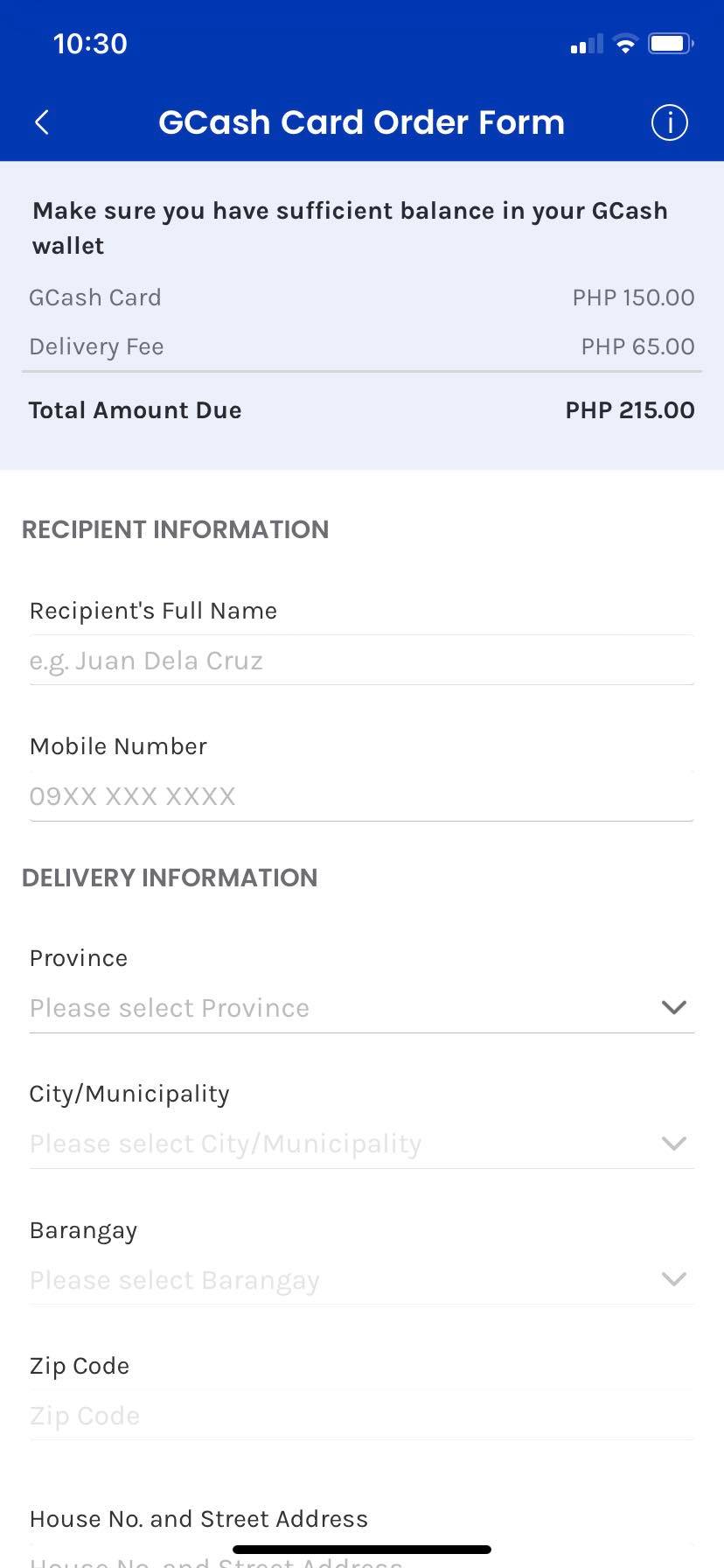 Step 4. After submitting your details, be sure to have enough GCash balance then confirm in the payment page.