GCredit gives you a credit line of up to PHP 30,000 that allows you to instantly pay for your online transactions and your essentials at a later date to over 17,500 stores and billers with no additional requirements needed.
A credit line allows you to borrow money anytime to complete your online transactions. With a credit line, you will only need to pay for the amount you borrowed and your interest dues.
Unlike a loan, you can have continuous and repeated access to your credit line, for up to a certain credit limit, as long as you pay your credit dues on time.
Here's a short video to explain what GCredit is:
Here is a table to help you understand GCredit and how it is different from other loan products of GCash: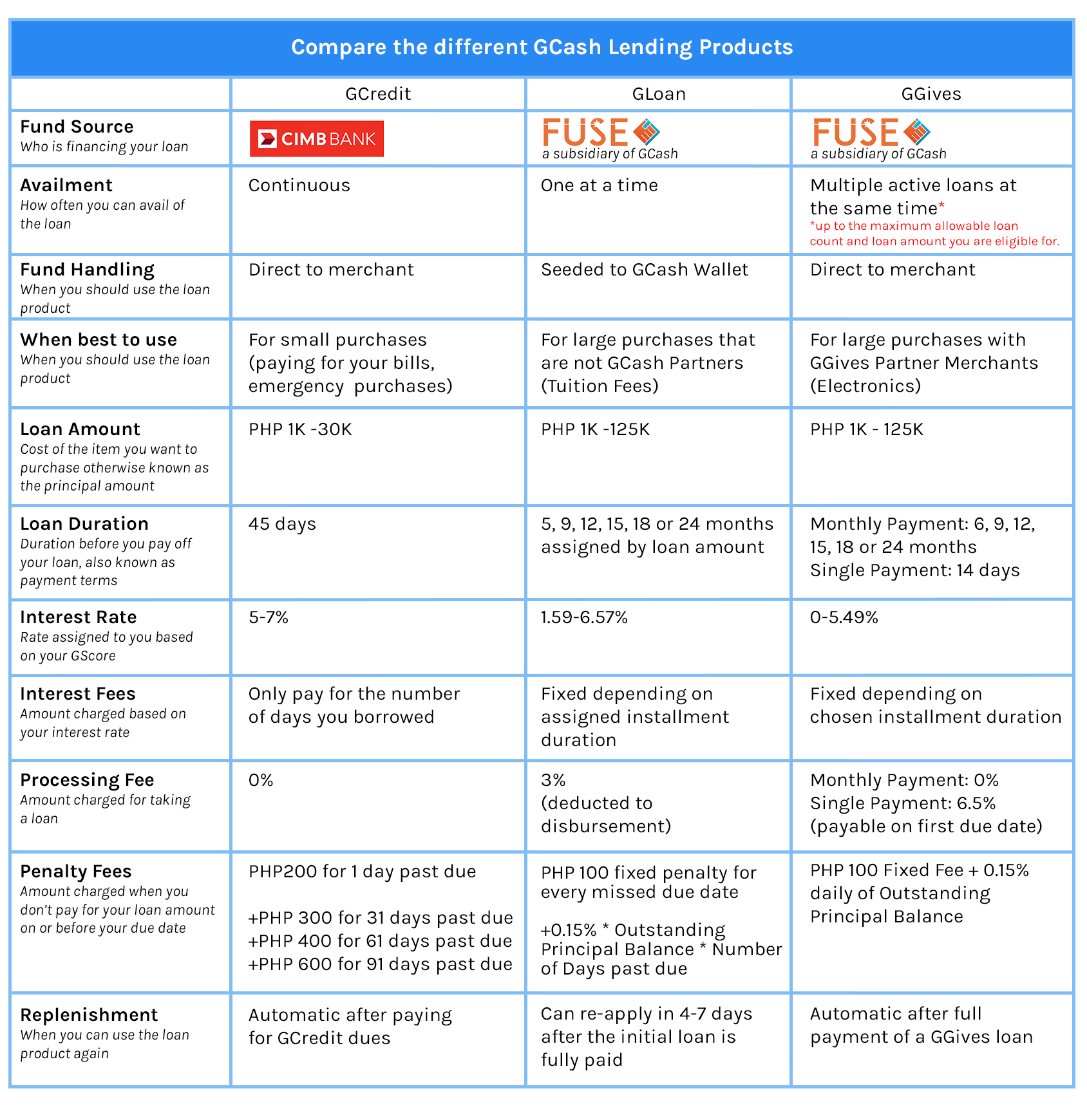 To get started, please visit How can I activate GCredit?