Deposit or withdraw from your #UNOready@GCash account
Currently, UNO follows GCash's Wallet and Transaction Limits. Withdrawal of funds from your #UNOReady@GCash account will NOT affect your wallet limits. Check out the example below for reference.

Deposit to #UNOready@GCash
Learn how to deposit money from your GCash wallet to your #UNOready@GCash account below: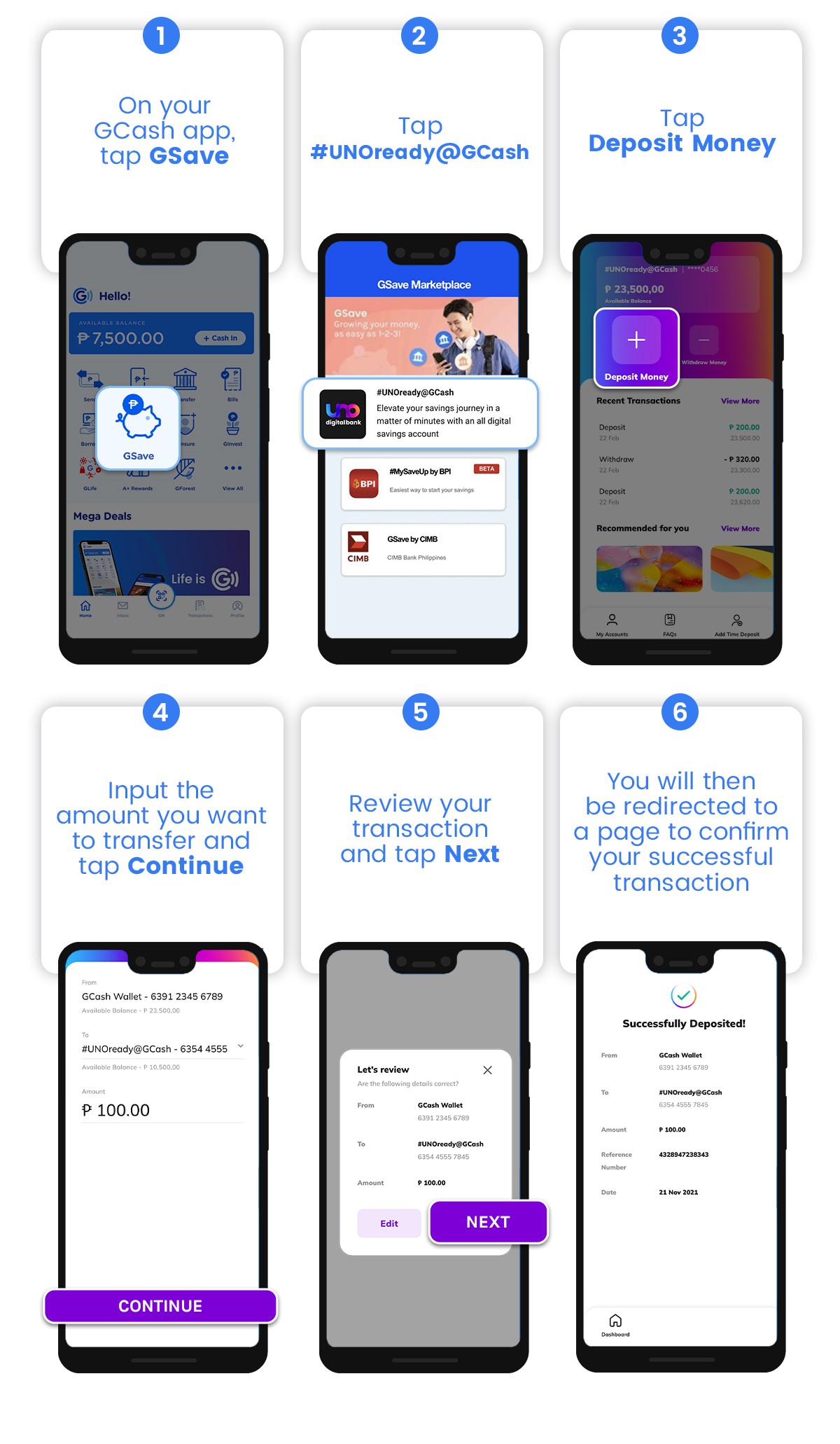 Withdraw from UNO to GCash account
Learn how to withdraw money from your #UNOready@GCash account to your GCash wallet below:
Need more help?
If your withdrawal or deposit has not been reflected yet:
Please wait for the amount to reflect within 2 business days. An SMS notification will be sent to you for confirmation.
If the deposit or withdrawal amount is still not credited after two days or if you have another problem with your GSave transaction, click here to ask us for more help.