Here is a summary of how to cash in to your GCash Wallet using your BPI linked account.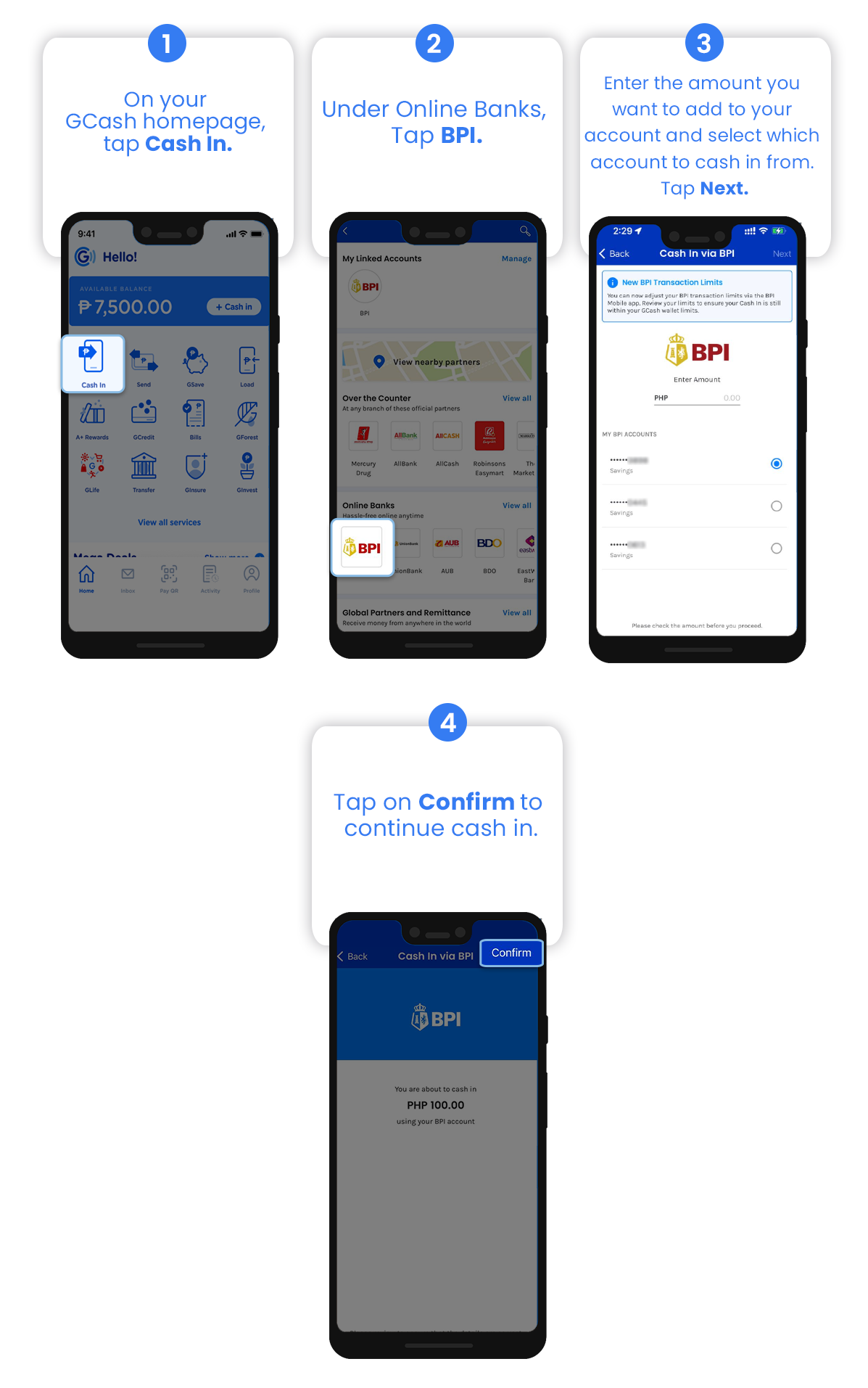 Note: Official GCash representatives will never ask for your one-time-password.
Once submitted, a confirmation screen will appear when you have successfully cashed in through BPI. This should reflect immediately on your GCash dashboard. You will also receive an email and confirmation text of your Bank to GCash transaction.
To learn more about cashing in via BPI, please visit our BPI Cash In FAQs page.